Office Furniture Solution for Hangzhou Jiande Library
---
Time of issue:Mar 02,2023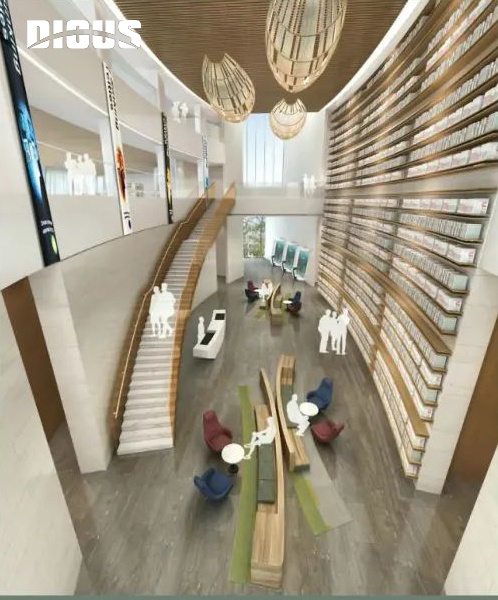 Hangzhou Jiande Library consists of two buildings, Building A and Building B. The building area is up to 11,568 square meters. It combines modern humanistic architecture and natural landscape, and is also known as the "most beautiful riverside library". With the design concept of "Combines landscape and boat, Create a culturally rich travel station", Dious use ancient and harmonious office furniture, and a creative and coordinated spatial layout to provide readers and visitors with a comfortable experience of leisure reading, communication experience, and travel services.
Reading Space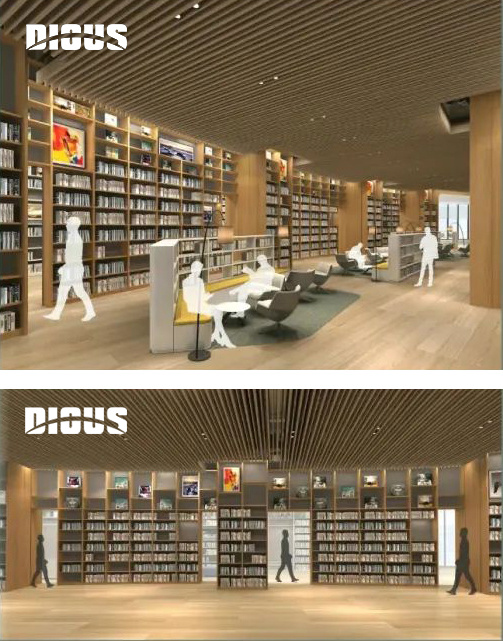 The combination of warm tones and natural light gives visitors a soft and warm feeling. The design of the art gallery is inspired by the boat, The overall furniture adopts a warm color scheme, and the double-sided and curved design bookcases are equipped with different size channels, which not only ensure light penetration but also provide convenience for readers' movement, Create a more relaxed and comfortable environment for readers.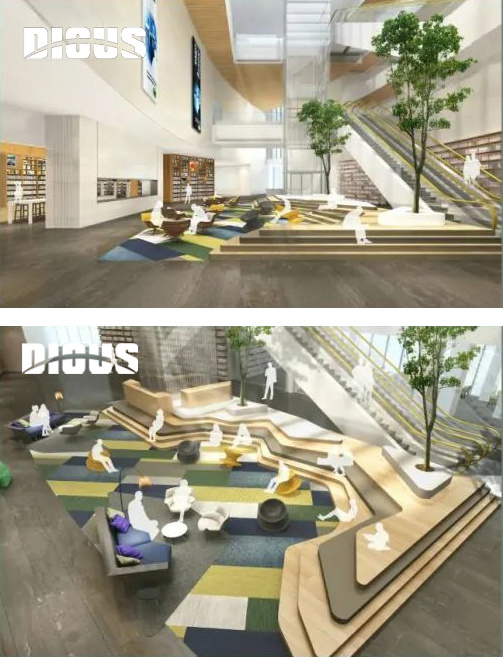 The book bar is located in the atrium and the design references the overlapping mountain structure. Bright gray sofa combined with a light brown sitting table, and warm-colored furniture are matched with greenery, and the overall atmosphere is coordinated and harmonious. Thus embellishing and beautifying the space environment, creating a relaxing and pleasant reading space for readers.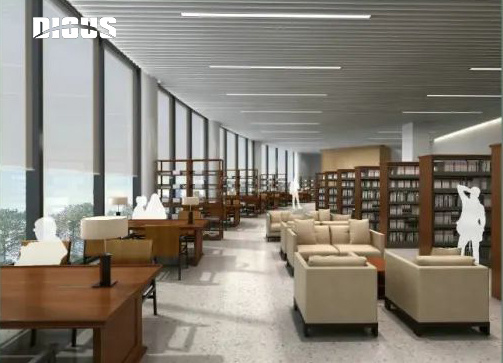 The browsing room uses simple log-colored bookshelves arranged regularly, the log furniture table design is fresh and elegant, and simplicity has an original and mysterious beauty, without flashy decorations. The overall office furniture gives the reader a sense of peace and tranquility.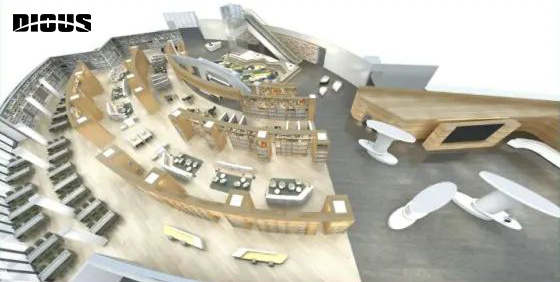 Reasonable space layout with artistic and innovative design, library furniture creates a comfortable indoor environment for readers and visitors. Everyone will be immersed in pure and natural office furniture, feeling its tranquility and comfort. Our minds will get serenity when our minds stay together with nature, which is just the lifestyle we are chasing.
Dious - Top office furniture manufacturer in China, we believe that with so much design experience and production processes we can create diverse office furniture solutions for you.
education furniture solutions,Hangzhou Jiande Library,Dious Furniture ,Library Furniture
No.422, Jin'ou Road, Jianghai District, Jiangmen City, Guangdong, China
Follow Us