DIOUS Conference Office Tables: Elevate Your Workspace
If you're looking for a conference office table that combines functionality and style, look no further than DIOUS. Known for their innovative designs and commitment to quality, DIOUS offers a range of conference tables that are perfect for any modern office. In this article, we'll take a closer look at why DIOUS is a great choice for your next conference office table purchase.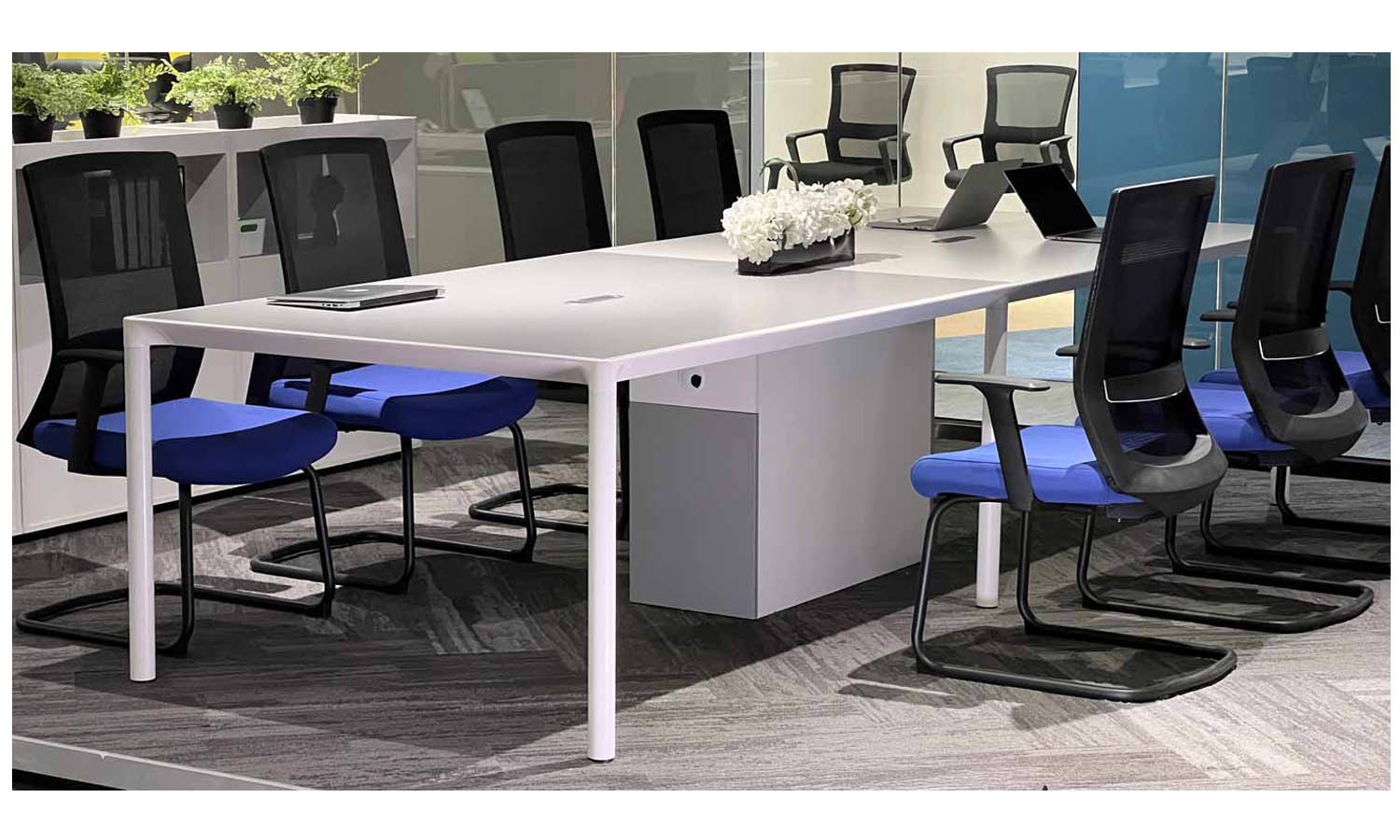 The Benefits of DIOUS Conference Office Tables
1. Style and Design
One of the main benefits of choosing a DIOUS conference office table is the brand's commitment to style and design. These tables are crafted with solid wood materials and come in a variety of styles and colours, meaning there's something for everyone. Whether you're looking for a classic, traditional look or a sleek, modern design, DIOUS has you covered.
2. Functionality
In addition to their stylish design, DIOUS conference office tables are also incredibly functional. Many of their tables feature cable box storage options, ensuring that your workspace remains neat and organised. This added convenience helps to maximise productivity, allowing you to focus on the task at hand during important meetings.
3. Quality materials
When it comes to investing in a conference table, quality is key. Fortunately, DIOUS only uses the best solid wood materials in their table construction. This means that your conference table will be durable and long-lasting, ensuring that it remains a staple in your workspace for years to come.
4. Versatility
Another benefit of DIOUS conference office tables is their versatility. These tables can be used in a variety of settings, from large conference rooms to small meeting areas. Additionally, the range of styles and colours means that there's a table for every type of office decor.
5. Modern and Sleek
For those who prefer a more modern look, DIOUS offers a sleek, oval-shaped conference table. This table features a unique cable management system that helps keep cords organised and out of the way during meetings.
The Conclusion: Choose DIOUS for Your Conference Office Table Needs
In conclusion, if you're in the market for a conference office table that combines style, functionality, and quality materials, then DIOUS is the brand for you. Their commitment to innovative design and attention to detail ensures that their tables will elevate your workspace and impress clients and visitors alike. With a range of styles and colours to choose from, there's a delicious conference office table for every office setting. So why wait? Invest in a delicious conference office table today and take your workspace to the next level.
What Can We Do for You

ODM & OEM

Customization

Fast Delivery from Stock

CAD Layout & Rendering
No.422, Jin'ou Road, Jianghai District, Jiangmen City, Guangdong, China
Follow Us