Elevate Your Office Experience: DIOUS Company's High Back Leather Office Chair
Luxurious Comfort and Support: DIOUS Company's High Back Leather Office Chair
DIOUS Company takes office comfort and style to new heights with their exclusive high back leather office chair. Renowned for their unwavering commitment to quality and innovation, DIOUS Company offers meticulously crafted chairs that seamlessly combine the sophistication of leather with the superior support of a high back design. Specializing in creating seating solutions that exude luxury and ergonomic excellence, their collection caters to the needs of discerning professionals seeking the perfect blend of comfort and aesthetics.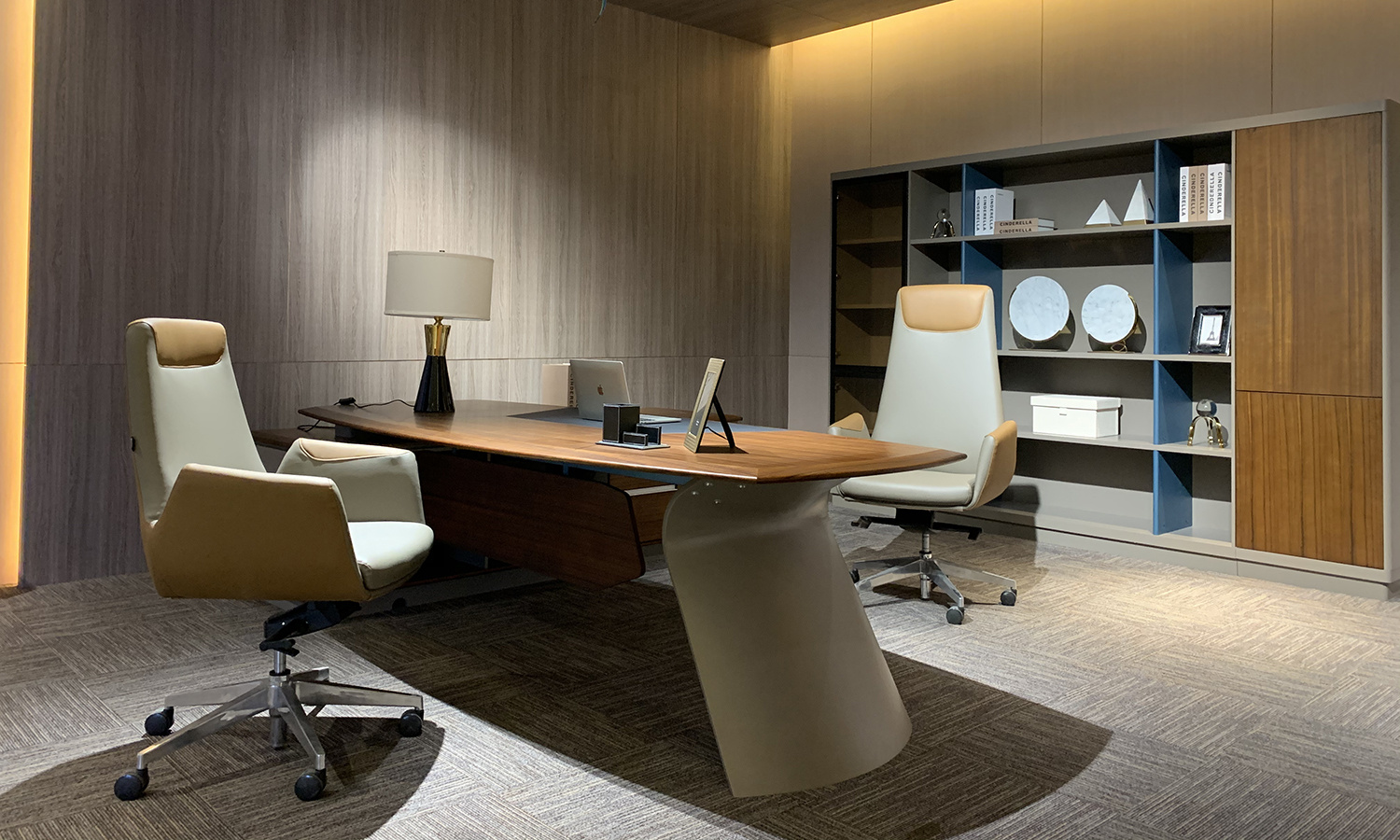 The Epitome of Executive Seating
A high back leather office chair from DIOUS Company is more than just a piece of furniture; it's a symbol of prestige and relaxation. These chairs are thoughtfully designed to provide an unparalleled seating experience, with features like extra cushioning, adjustable headrests, and premium leather upholstery. DIOUS Company ensures that their high back leather office chairs not only offer superior support during long work hours but also enhance the visual appeal of any workspace.
Personalized Excellence Tailored to You
DIOUS Company's commitment to personalized design extends to their high back leather office chair collection. With expertise in wholesale and contract manufacturing, they collaborate closely with clients to create tailored solutions that align with individual comfort preferences. This personalized approach guarantees that every detail, from the chair's ergonomic features to the choice of leather, is meticulously chosen to suit your unique needs and style, resulting in high back leather office chairs that effortlessly elevate your workspace.
In conclusion, DIOUS Company stands as a beacon of luxurious comfort and support in the realm of high back leather office chairs. With their unwavering commitment to quality, innovative design, and collaborative partnerships, they offer a range of seating solutions that transcend ordinary functionality to embody personalized excellence and elegance. Whether you're a top-level executive, a creative professional, or anyone seeking a chair that combines superior support and style, DIOUS Company's high back leather office chairs epitomize the perfect blend of prestige and functionality. For those aiming to create a workspace that reflects both comfort and refinement, DIOUS Company is the ultimate destination for tailored solutions.
Read More:
https://www.dious-furniture.com/Spaces__detail/Must-Try-Executive-Office-Ideas.html
https://www.dious-furniture.com/Spaces_detail/commercial-office-furniture.html
https://www.dious-furniture.com/Spaces_detail/are-executive-chairs-ergonomic.html
What Can We Do for You

ODM & OEM

Customization

Fast Delivery from Stock

CAD Layout & Rendering
No.422, Jin'ou Road, Jianghai District, Jiangmen City, Guangdong, China
Follow Us