How To Decorate Office Cubicle Is How To Improve Efficiency
DIOUS Furniture is a reliable furniture manufacturer, wholesale office furniture, accept Original Equipment Manufacturer and Custom Service.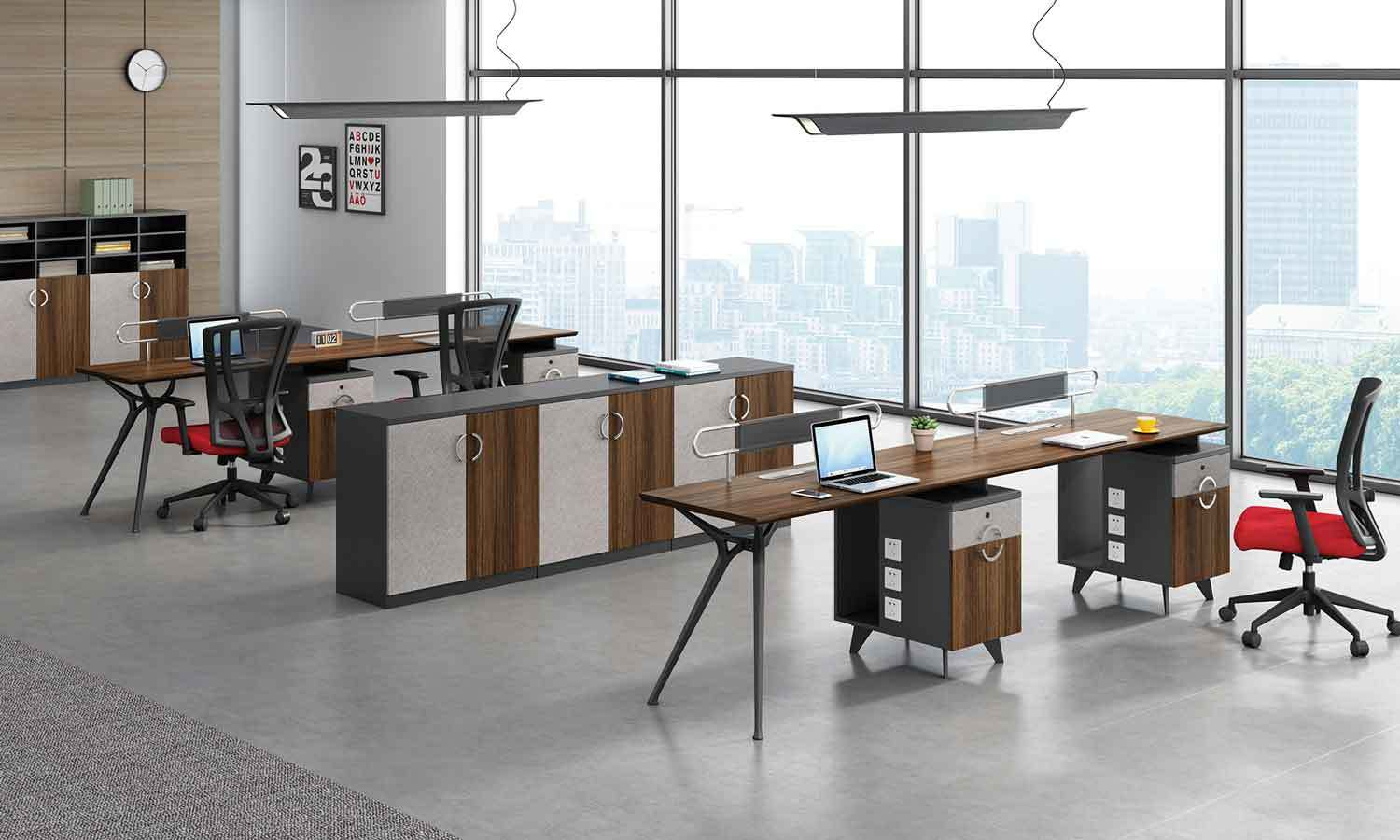 How to decorate office cubicle is a question of the ongoing updating and development of office furniture. Traditional office furniture works well in private offices, but modular office furniture creates an open office atmosphere by doing away with traditional cubicles' isolation. These open office furnishings are sometimes referred to as "benching systems" or "workstation desks" among experts in office furniture.
The idea of open workplaces, which promote improved communication and teamwork among employees, with no separation between individual desks and clever designs integrating power/data connectivity, is currently quite popular.
Traditional cubicle and modular furniture are only two examples of how modern office furniture is still evolving to meet contemporary needs. There are many various types of office workstations, and you can choose from adjustable, standing, or even laptop desks, depending on your needs.
Office cubicle may boost productivity and comfort while also enhancing worker satisfaction and facilitating efficient operations.
The workbench system from Dious features a number of modular designs that may be combined and enlarged at will based on customer requirements. Additionally, a mobile dock can be included to increase storage capacity and display overall performance.
You may design a collaborative workspace that enables a high level of collaboration with the aid of our modular desk furniture furniture system furnishings.
The Way To Decorate Office Cubicle By DIOUS Furniture
In terms of thinking how to decorate office cubicle, we refer to the points below.
Consider the needs of employees: When setting up the office space, the needs and work habits of employees should be considered, such as whether storage space is needed, whether a larger working area is required, and so on, in order to better meet the work needs of the employees.
Maintain sufficient space: In the office compartment, enough space should beined so that employees can move and move freely, avoiding physical discomfort and inefficiency caused by too narrow space.
When designing the office space, the sound insulation effect should be considered, using sound insulating materials and technologies to avoid noise interference to employees.
Consideration of lighting and ventilation: When setting up the office space, appropriate lighting & ventilation should be considered to ensure that employees have a good working environment.
Choose the right office furniture: In the office room, you should choose the right desk furniture, such as comfortable office chairs, spacious office tables, etc., to improve the efficiency and comfort of employees.
In the office space, you can add some green and decoration to increase the overall atmosphere of the office and the employee's working mood.
Maintain cleanliness and hygiene: When setting up office rooms, they should be kept clean and hygienic, regularly cleaned and disinfected, so that employees provide a healthy and safe working environment.
Conclusion
DIOUS Furniture is committed to assisting customers in figuring out how to decorate office cubicle, creating comfortable, environmentally friendly workstations by providing comprehensive solutions based on a selection of standard products and specialized alternatives. We provide a wide range of goods and services to numerous companies all around the world. We gain a lot from our excellent design, including a significant portion of our conscientious and attentive workforce.
What Can We Do for You

ODM & OEM

Customization

Fast Delivery from Stock

CAD Layout & Rendering
No.422, Jin'ou Road, Jianghai District, Jiangmen City, Guangdong, China
Follow Us