DIOUS Office Furniture: Is it a Valuable Asset for Your Workplace?
As the world becomes increasingly competitive, businesses are constantly seeking ways to improve their efficiency and productivity. One factor that is often overlooked but can greatly impact employee performance and satisfaction is the quality of office furniture.DIOUS, a brand of office furniture, offers a range of products that combine functionality, design, and cost-effectiveness. In this article, we will explore the benefits of using DIOUS office furniture and answer the question: Is office furniture an asset?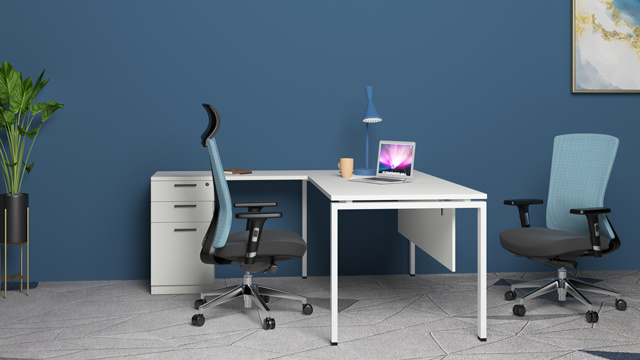 The Importance of Office Furniture
Office furniture plays an essential role in creating a comfortable and practical workspace. When employees are provided with ergonomic chairs, adjustable desks, and storage solutions, they are more likely to stay focused and productive throughout the day. Furthermore, investing in high-quality office furniture can demonstrate a company's commitment to its staff's well-being and promote a positive work culture.
Introducing the DIOUS Office Furniture Series
DIOUS offers a comprehensive series of office furniture that comprises multiple sizes to meet different needs. These products have been designed with both aesthetics and functionality in mind. The furniture is made from durable materials and features clean lines, making it suitable for various settings, including private offices, open floor plans, and co-working spaces. Whether you require a desk, chair, or storage cabinet, DIOUS has a broad range of products to choose from.
The Benefits of Choosing Diy Office Furniture
The product features of DIOUS office furniture make it stand out from other brands. The furniture series boasts a strong sense of design and exceptional quality, ensuring longevity and durability. Additionally, the products' cost-effective characteristics make them a smart choice for businesses looking to furnish their workplace on a budget. With DIOUS office furniture, you can expect to enjoy the following benefits:
Improved Employee Productivity: The ergonomic design of DIOUS office furniture promotes good posture, reducing the risk of back pain, neck strain, and other health issues that can arise from long hours of sitting. Employees who are comfortable at their workstations will be happier and more productive.

Versatile Designs: The modular design of DIOUS office furniture allows for customization to suit different office layouts. You can mix and match products to create a cohesive look that meets your company's unique needs.

Durability and Longevity: DIOUS office furniture is made from high-quality materials and built to last. The products come with warranties to ensure customers are satisfied with their purchases.
Conclusion: Is Office Furniture an Asset?
Investing in high-quality office furniture such as DIOUS is undoubtedly an asset for any business. It can improve employee morale, increase productivity, and contribute to a positive working environment. With DIOUS' extensive range of furniture series, businesses can enjoy the benefits of good quality, a strong sense of design, durability, versatility, and cost-effectiveness features. Ultimately, by choosing DIOUS office furniture, you'll be creating a workspace that is both functional and aesthetically pleasing, making it an asset for your business.
What Can We Do for You

ODM & OEM

Customization

Fast Delivery from Stock

CAD Layout & Rendering
No.422, Jin'ou Road, Jianghai District, Jiangmen City, Guangdong, China
Follow Us