Enhance Your Workspace with DIOUS Furniture's L-Shaped Office Desk with Hutch
For those seeking functionality and style in their office furniture, look no further than DIOUS Furniture's L-shaped office desk with hutch from the Mebez Series. Crafted with high-quality MFC materials, this desk combines a clear wood texture, delicate touch, and smart design features. With convenient wire management capabilities, ample storage options, and enhanced security, this desk is the perfect addition to any professional workspace. Let's explore the exceptional aspects of DIOUS Furniture's L-shaped office desk with hutch.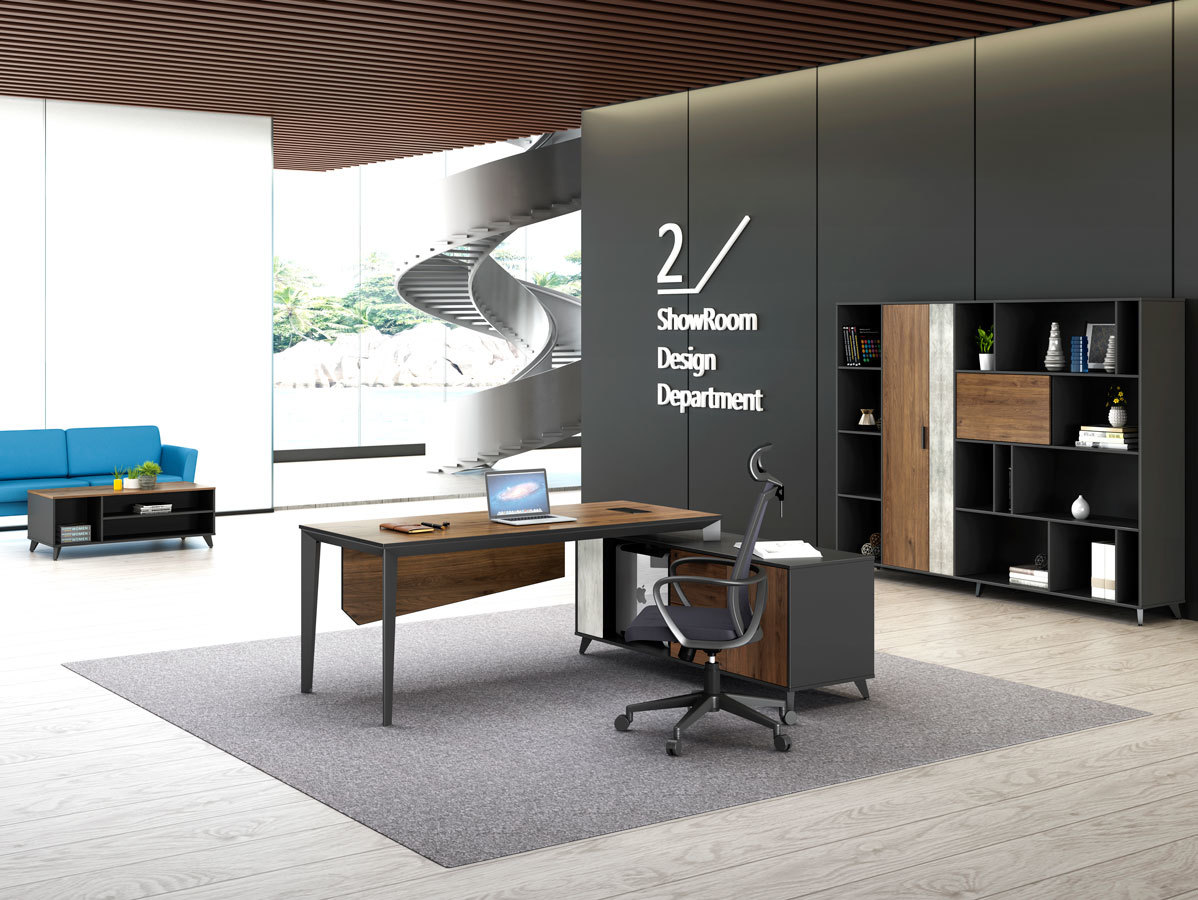 Premium Quality and Aesthetic Appeal
The Mebez Series L-shaped office desk with hutch exhibits superior craftsmanship and utilizes high-quality MFC (melamine faced chipboard). The result is a desk with a clear wood texture that adds warmth and sophistication to your workspace. Its delicate touch enhances the overall sensory experience, making it a pleasure to work at.
Efficient Wire Management for a Tidy Workspace
Keeping cables organized and out of sight is crucial for maintaining a neat and productive workspace. The desktop of the L-shaped desk from DIOUS Furniture's Mebez Series is equipped with a cable box, providing a practical solution for managing wires. Say goodbye to messy cords and hello to an organized and clutter-free environment.
Ample Storage Options Catering to Your Needs
The side cabinets of the L-shaped office desk with hutch offer versatile storage divisions, allowing you to keep your workspace clean and organized. From documents and files to stationery and personal belongings, everything can be conveniently stored within arm's reach. The desk design prioritizes pragmatism, ensuring that essential items are easily accessible when needed.
Enhanced Security and Easy Accessibility
In a professional setting, safeguarding sensitive documents and valuables is essential. The Mebez Series desk addresses this need by providing a locked drawer for private document protection. The drawer features durable metal slides and sleek aluminum handles, enabling smooth and easy access whenever required. Enjoy peace of mind knowing that your confidential materials are secure.
Conclusion
DIOUS Furniture's L-shaped office desk with hutch from the Mebez Series combines functionality, quality, and style to enhance your workspace. With its high-quality MFC construction, clear wood texture, and delicate touch, this desk adds a touch of elegance to any office environment. The thoughtful inclusion of a cable box ensures efficient wire management, while the side cabinets provide ample storage space for your essentials. Additionally, the locked drawer offers enhanced security for confidential documents. Elevate your productivity and achieve an organized workspace with DIOUS Furniture's L-shaped office desk with hutch from the Mebez Series.
What Can We Do for You

ODM & OEM

Customization

Fast Delivery from Stock

CAD Layout & Rendering
No.422, Jin'ou Road, Jianghai District, Jiangmen City, Guangdong, China
Follow Us