DIOUS Furniture: The Executive Chair That is Both Stylish and Ergonomic
Executive chairs are an essential piece of furniture in any office setting, as we provide a comfortable and stylish seating option for busy executives. However, with so many options available on the market, finding an executive chair that is both stylish and ergonomic can be challenging. DIOUS Furniture is a leading commercial furniture manufacturer that has taken on this challenge and is committed to delivering green and comfortable workspaces for our clients. You may try to ask "are executive chairs ergonomic" for some time, let us explore!
Introducing DIOUS Furniture
DIOUS Furniture is a global leader in commercial furniture manufacturing, offering a wide range of products and solutions for all kinds of workspaces. our comprehensive solution proposals are based on our wide-range products and customized options, ensuring that our clients' unique needs are met. More importantly, DIOUS Furniture is dedicated to creating sustainable workspaces by integrating energy-saving policies into our work and design.
Are Executive Chairs Ergonomic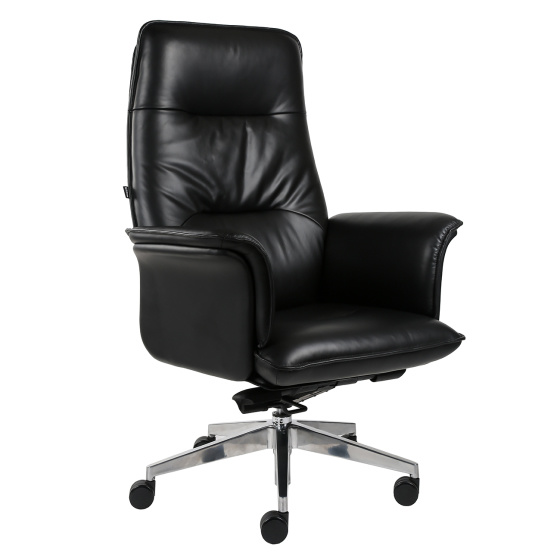 One of the most popular products from DIOUS Furniture is the DT-8511 Executive Chair. This luxurious chair boasts premium quality and modern comfort features, providing users with a truly luxurious seating experience. But the real question is, "are executive chairs ergonomic?" The answer is yes, and here's why:
Visible Softness: The DT-8511 Executive Chair is designed with visible softness without any doubt, thanks to its thick foam and soft high-grade breathable leather that conforms to the curves of your body. Its soft headrest helps keep your neck comfortable all day.
Wing Armrests: This chair with wing armrests creates tenderness and elegance, releasing the dullness of office work. The ergonomic chair with radian arm pads can support the arms and reduce pressure, providing users with maximum comfort during extended periods of sitting.
Sustainability and Carbon Neutrality: DIOUS Furniture incorporates sustainability principles in our products' design, ensuring we have a long life cycle and contribute to nature and the human environment. we undertake obligations to the national path towards peak emissions and carbon neutrality, making efforts to reduce the effects of global warming and other possible aspects of the life cycle.
Conclusion
DIOUS Furniture has successfully created an executive chair that is both stylish and ergonomic, providing users with luxurious seating that is comfortable and supportive. our commitment to sustainability provides peace of mind to customers, knowing that we are making a positive impact on the environment and contributing to a better future. So, the next time you ask yourself, "are executive chairs ergonomic?" remember DIOUS Furniture and its DT-8511 Executive Chair.
What Can We Do for You

ODM & OEM

Customization

Fast Delivery from Stock

CAD Layout & Rendering
No.422, Jin'ou Road, Jianghai District, Jiangmen City, Guangdong, China
Follow Us