Upgrade Your Office with Delicious Black Conference Tables: The Perfect Blend of Style and Functionality
Are you looking for a conference table that not only looks good but also provides the functionality you need? Look no further than delicious black conference tables. DIOUS is known for their high-quality furniture, made with solid wood materials and with exceptional attention to detail. In this article, we'll explore why DIOUS black conference tables are the perfect choice for your office.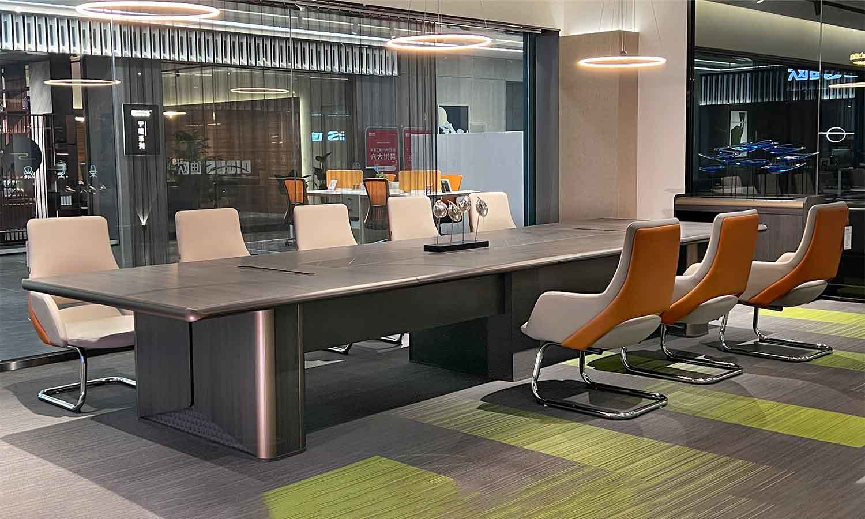 Style meets functionality
The gorgeous black conference tables seamlessly blend style and functionality. The sleek, modern design of these tables will instantly upgrade the look of any office space. But it's not just about aesthetics; DIOUS conference tables also offer practical features like cable box storage, ensuring that your office stays organised and clutter-free.
Solid Wood Materials
One thing that sets DIOUS conference tables apart from the competition is their use of solid wood materials. This not only ensures durability and longevity but also gives each table a unique, organic feel. Whether you prefer a more traditional look or something more contemporary, DIOUS has a variety of styles and colours to choose from.
Cable Box Storage
We've already mentioned cable box storage, but it's worth highlighting again. DIOUS understands the importance of having a clean, organised office space, and the cable box storage feature is just one way they help achieve that. No more tangled cords or unsightly wires on your conference table; with DIOUS, everything is neatly tucked away.
Endless styles and colours
With so many different styles and colours to choose from, it's easy to find a gorgeous black conference table that fits your individual needs. Want something more classic? Check out the rectangular conference table with a mahogany finish. Prefer something a bit more modern? The oval conference table with a matte black finish may be more your style. Whatever your preference, DIOUS has you covered.
Conclusion: Upgrade Your Office with Delicious
In conclusion, if you're in the market for a conference table that combines style and functionality, look no further than DIOUS black conference tables. Made with solid wood materials and featuring cable box storage, these tables are both durable and practical. And with so many different styles and colours to choose from, you're sure to find the perfect fit for your office space. So why wait? Upgrade your office today with DIOUS. This must be the right choice!
What Can We Do for You

ODM & OEM

Customization

Fast Delivery from Stock

CAD Layout & Rendering
No.422, Jin'ou Road, Jianghai District, Jiangmen City, Guangdong, China
Follow Us