Coffee Table With Storage: Increase Your Utility Rate Of Space
A coffee table with storage is a piece of furniture that combines coffee table and cabinet and is mainly used in the living room, living room and so on. It usually consists of a platform and one or more cabinets, the cabinet usually is located at the bottom or side of the coffee table, can store magazines, remote controls, books and other items. The appearance and design styles of coffee tables with cabinet can be selected according to different needs and occasions.
DIOUS Furniture is a reliable furniture manufacturer, wholesale office furniture, accept Original Equipment Manufacturer and Custom Service.
Characteristics Of Coffee Table With Storage By DIOUS Furniture
Storage function: coffee table with storage can provide additional storage space, facilitate the storage of some common items, such as magazines, remote controllers, books, etc., to reduce confusion.
Space utilization: coffee table with storage can use the space design more reasonably, can not only be used as a coffee table, but also as a small storage closet, can better utilize the space.
Aesthetic: coffee table with storage can make the whole table more beautiful and large, making the whole room look more elegant and beautiful.
Utility: coffee table with storage can provide users with more utility, such as placing some books on the coffee table, making it easy for the user to read at any time, or storing some common items, easy to use at all times.
Multifunctionality: coffee table with storage can be used in a variety of occasions, such as living room, lounge, bar, etc., with strong adaptability and versatility.
Economics: coffee table with storage can reduce the purchase of some furniture, save the purchase cost and space, and is also an economically practical furniture.
A Specific Product Designed By DIOUS Furniture
The Porsche Series fuses the best of both worlds—the allure of eastern and western design. Your office will appear magnificent when you combine the traditional with the contemporary.
Its functional minimalist storage design has four divisions that may hold various goods. Various fruits, magazines, books, tea sets, flowers, computers, remote controls, and other objects with many uses can also be placed there.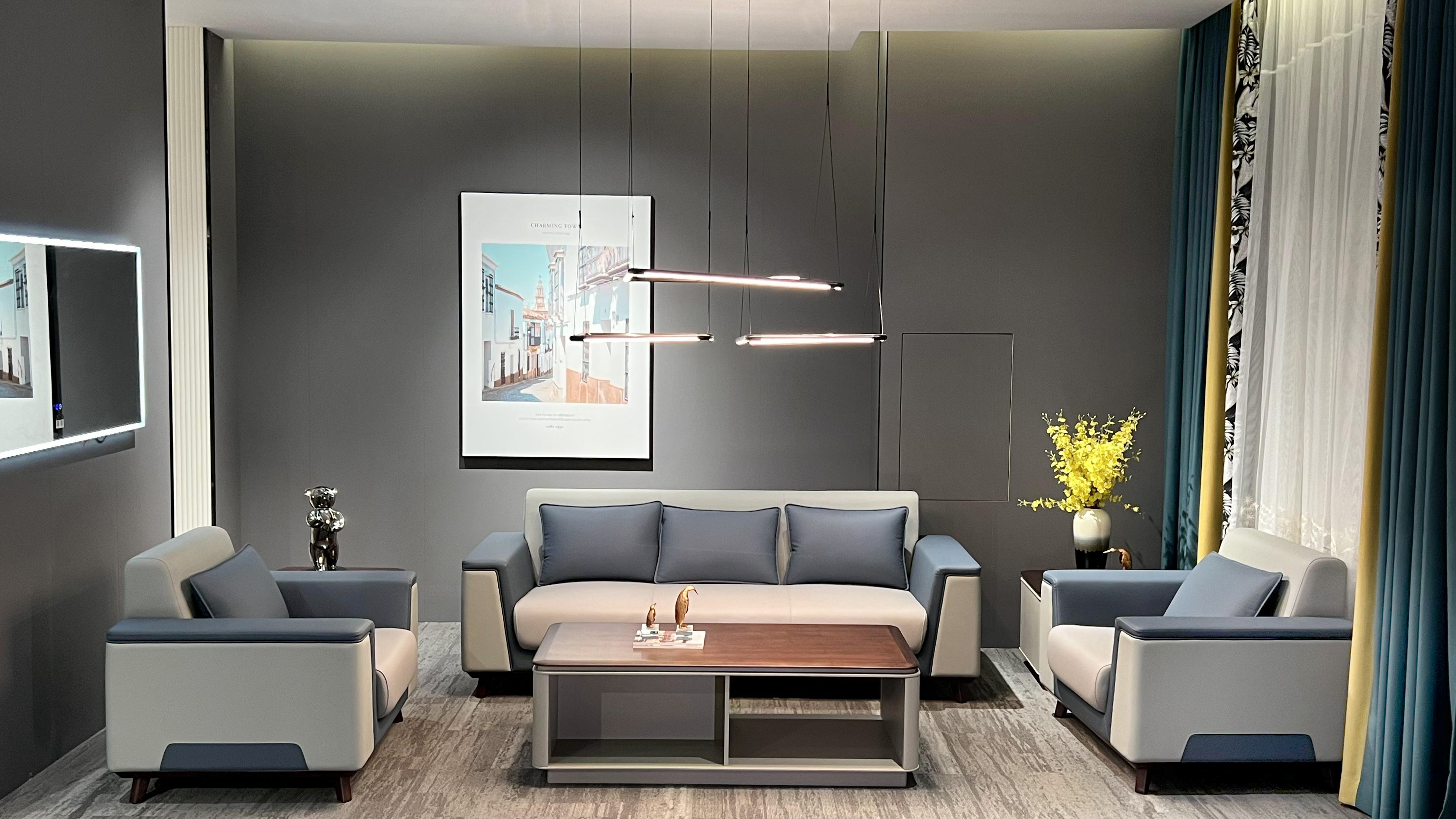 The Porsche coffee table with the ornamental aluminum strip fits in beautifully with your office furniture and may be used in a variety of workplace settings.
Our commitment to sustainability means that we consider the life cycle of our goods while designing them.
Dious has always been dedicated to preserving the natural and social environment via the use of energy-saving practices into design. In order to reduce the effects of global warming and other potential aspects of the life cycle, we take on obligations to the national path towards peak emissions and carbon neutrality. We work to achieve carbon neutrality, which would bring about a profound and extensive systemic social and economic transformation. We carefully and properly select materials and manage quality in order to accomplish the aim.
Conclusion
DIOUS Furniture is committed to assisting clients in designing comfortable, environmentally friendly workspaces by providing complete solutions based on a variety of standard components and unique alternatives. Numerous businesses from all over the world can use our products and services. One of the numerous advantages of our superior design is the enormous number of attentive and motivated personnel we have.
What Can We Do for You

ODM & OEM

Customization

Fast Delivery from Stock

CAD Layout & Rendering
No.422, Jin'ou Road, Jianghai District, Jiangmen City, Guangdong, China
Follow Us