DIOUS: Designing Functional and Aesthetic Cubicle Office Layouts
As businesses continue to evolve, the need for functional and aesthetically pleasing workspaces becomes increasingly important. This is where DIOUS comes in, offering a wide range of innovative cubicle office layout options that can transform any workspace into a productive and efficient environment. With their modular office solutions, DIOUS is revolutionising the way we design cubicles. Here are some cubicle office layout ideas from DIOUS that can help you create an optimal working environment.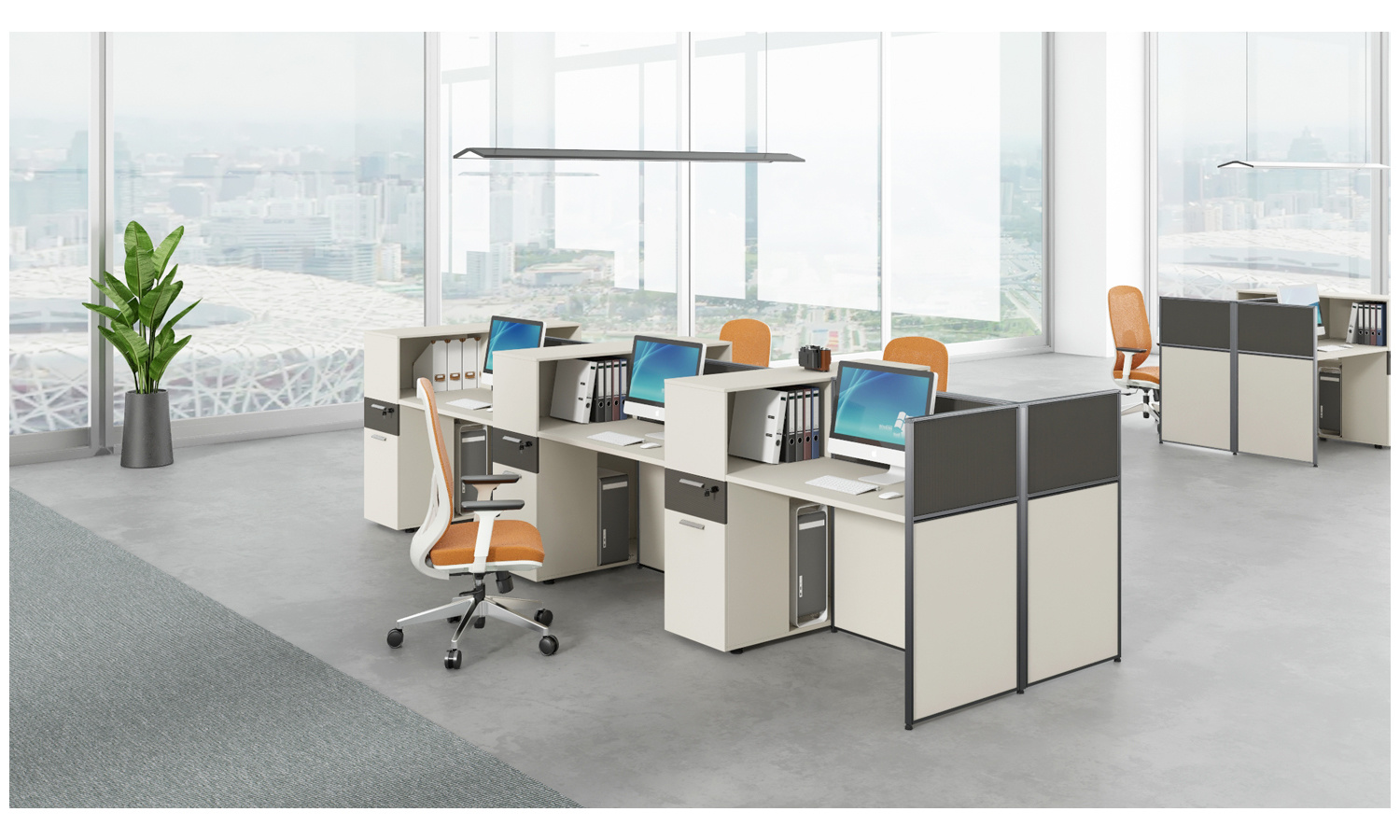 Customizable Cubicle Office Layouts
One of the primary advantages of DIOUS' modular office solutions is their customizability. This allows businesses to create personalised cubicle layouts that meet their specific needs while reflecting their brand identity. The customizable options provided by DIOUS include panel size, shape, colour, and material selection. By selecting the right combination of these options, businesses can create cubicle layouts that are both stylish and functional.
Ergonomic Cubicle Office Options
DIOUS understands the importance of ergonomics in the workplace and has designed their cubicle office layouts with this in mind. Their solutions incorporate ergonomic features such as adjustable-height desks, lumbar support chairs, and monitor arms. By incorporating these features, they improve employee productivity and reduce the risk of work-related injuries.
Space Optimization
Another advantage of DIOUS' modular office solutions is their ability to optimize space usage. Compact cubicle office layouts are ideal for small businesses or limited-space offices. DIOUS offers compact cubicle configurations that utilize vertical space effectively, allowing businesses to maximize floor space and accommodate more employees without compromising on comfort and efficiency.
Cost-Effective
In addition to being customizable and ergonomically designed, DIOUS' cubicle office layouts are also cost-effective. Modular office solutions allow businesses to modify their workspace without having to purchase new furniture every time they make changes. This means that businesses can invest in a few pieces of modular office furniture that can be reconfigured as required, reducing overall expenses.
Conclusion
In conclusion, DIOUS' innovative cubicle office layout solutions are revolutionising the way we think about workspaces. With their customizable options, ergonomic features, space optimization, and cost-effectiveness, they provide businesses with the opportunity to create personalised, efficient, and comfortable workstations that reflect their brand identity. By utilizing these cubicle office layout ideas from DIOUS, businesses can create functional and aesthetic workspaces that improve employee productivity and reduce the risk of work-related injuries. So, if you're looking for a solution to transform your workspace into an optimal working environment, DIOUS is the brand to choose.
What Can We Do for You

ODM & OEM

Customization

Fast Delivery from Stock

CAD Layout & Rendering
No.422, Jin'ou Road, Jianghai District, Jiangmen City, Guangdong, China
Follow Us