DIOUS: Custom Office Furniture for Your Unique Space
As the business world continues to evolve, so does the need for unique and customizable office furniture. Gone are the days when a standard desk and chair would suffice. Today's modern offices require furniture that not only reflects the company's brand but also provides functionality and comfort for employees. That's where DIOUS comes in—a brand that specializes in custom office furniture. DIOUS understands that every office space is unique and therefore requires furniture that caters to its specific needs. With their extensive range of office furniture series, DIOUS is able to provide businesses with top-quality, customizable solutions that meet their requirements.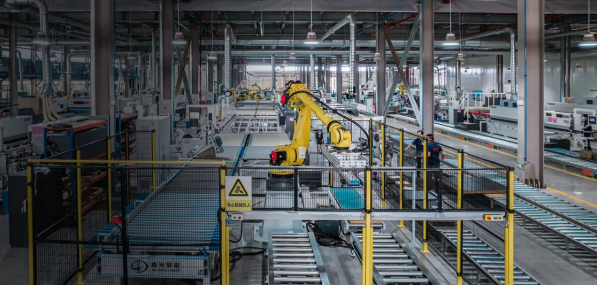 Product Features
DIOUS prides itself on offering good quality, a strong sense of design, and cost-effective furniture solutions to their customers. Each product from their range of office furniture has multiple sizes, which can be freely matched to meet the needs of different spaces. This ensures that businesses can get the perfect fit for their offices without having to compromise on style or quality.
Customization Options
One of the key features of DIOUS is their ability to provide customization options for their clients. They understand that each business has unique requirements when it comes to office furniture. Therefore, they offer tailor-made solutions that cater to these individual needs. Whether it's adjusting the size, color, or material of a piece of furniture, DIOUS is dedicated to ensuring customer satisfaction.
Ergonomic Design
DIOUS understands the importance of ergonomic design in office furniture. That's why they offer a wide range of ergonomic chairs, desks, and other accessories designed to promote employee health and wellbeing. All of their products are designed to provide maximum comfort and support, reducing the risk of injury or strain.
Cost-Effective Solutions
While DIOUS offers high-quality and customizable office furniture solutions, they also understand the importance of cost-effectiveness. Their products are competitively priced, making them accessible to businesses of all sizes and budgets. This allows companies to invest in their office space without breaking the bank.
Conclusion
In conclusion, DIOUS is a brand that provides customizable and good-quality office furniture solutions to businesses. With their extensive range of products, tailored customization options, ergonomic design, and cost-effective prices, DIOUS has become a go-to choice for businesses looking to invest in their office spaces. Whether you're a start-up or an established company, DIOUS can provide you with the perfect office furniture to meet your unique needs and enhance your brand image.
What Can We Do for You

ODM & OEM

Customization

Fast Delivery from Stock

CAD Layout & Rendering
No.422, Jin'ou Road, Jianghai District, Jiangmen City, Guangdong, China
Follow Us