Make a Statement with a DIOUS Custom Reception Desk
If you want to create a lasting impression on your visitors, a generic reception desk won't do. That's where DIOUS comes in, offering a range of custom reception desks that can be tailored to your specific needs and style. Let's explore how DIOUS custom reception desks can enhance the image of your business and create a memorable first impression.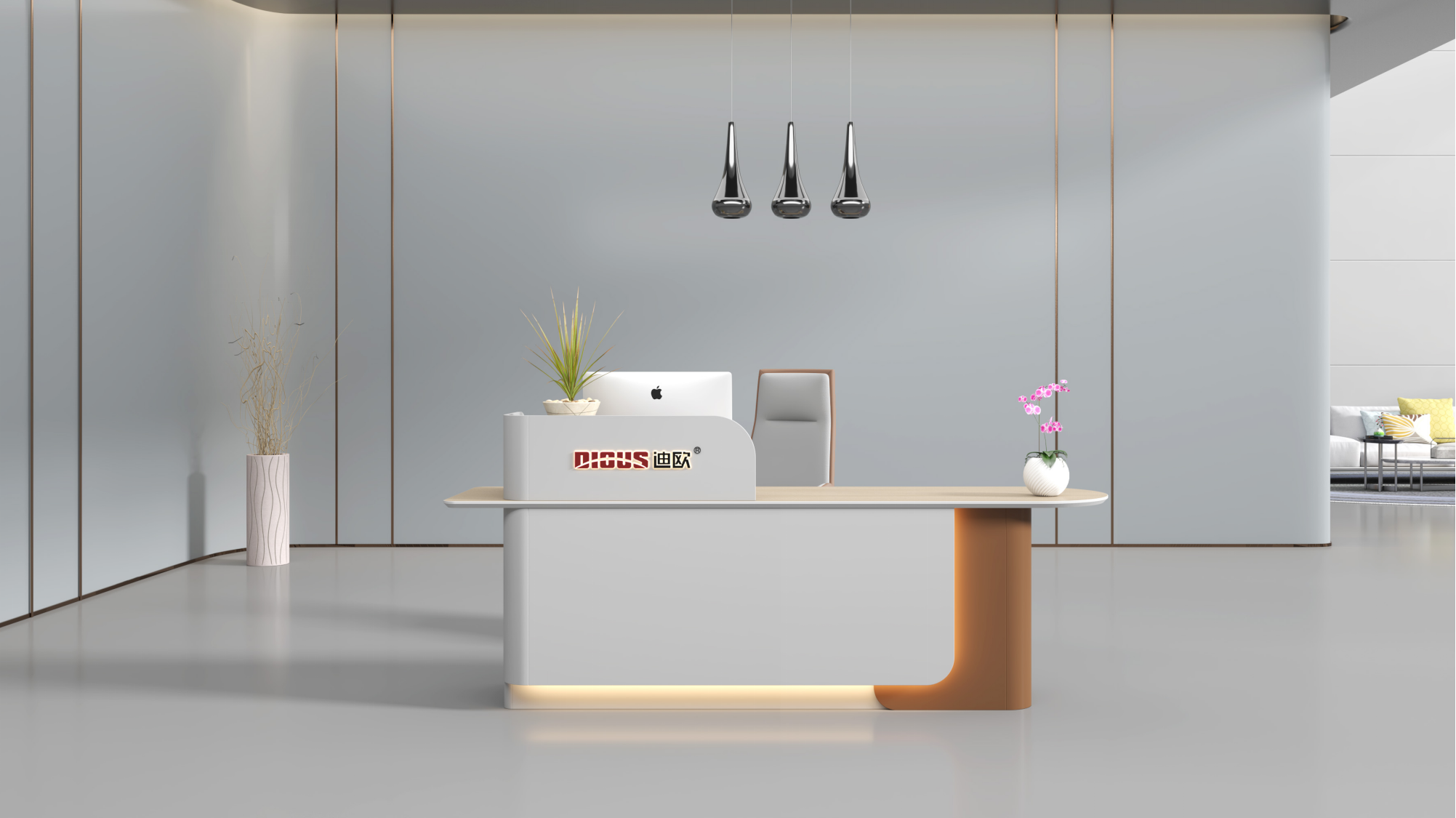 The Benefits of Customization
Every business is unique, and so are their needs for a reception desk. With DIOUS custom reception desks, businesses can create a desk that not only matches their brand's style but also provides functionality and storage options that work best for them. From the size and shape of the desk to the type of wood and finishes used, customization options are endless.
Versatility in Business Places
DIOUS custom reception desks can be used in a variety of business places, including offices, hotels, retail stores, and medical clinics. They can be designed to match the overall aesthetic of the space and convey a sense of elegance and sophistication. Whether you're looking for a modern or traditional design, DIOUS can create a custom reception desk that perfectly fits your needs.
Enhancing the Company's Image Temperament
In today's competitive business world, creating a positive image for your company is crucial. A well-designed reception desk is one way to achieve this. DIOUS custom reception desks are made from high-quality solid wood material, which exudes warmth and natural beauty. The use of such materials conveys professionalism and quality, enhancing the overall atmosphere of the space.
Scientific and Reasonable Design
Apart from aesthetics, DIOUS custom reception desks are designed to meet the functional needs of the reception area. They can provide ample storage space for documents, office supplies, and personal belongings while maintaining an organized appearance. In addition, they can be equipped with wiring holes and cable management systems to accommodate electronic devices such as computers, phones, and printers.
The Conclusion
In conclusion, DIOUS custom reception desks are an excellent investment for businesses that want to enhance their image and make a good first impression on their visitors. Customization options allow businesses to create a unique and functional desk that meets their specific needs and style. The use of solid wood material, versatility in business places, and scientific and reasonable design make these desks excellent value for money. Don't settle for a generic reception desk when you can have a custom-made one from DIOUS!
Read more:
https://www.dious-furniture.com/Spaces_detail/ergonomic-office-furniture.html
https://www.dious-furniture.com/Spaces_detail/modern-office-chair.html
https://www.dious-furniture.com/Spsces_detail/modular-desk-components.html
What Can We Do for You

ODM & OEM

Customization

Fast Delivery from Stock

CAD Layout & Rendering
No.422, Jin'ou Road, Jianghai District, Jiangmen City, Guangdong, China
Follow Us