Enjoy High-Quality Office Experience with DIOUS Furniture
Finding the perfect desk chair for office is essential for maintaining productivity and comfort throughout the workday. DIOUS Furniture offers the DL8801-B desk chair as a comprehensive seating solution. This outstanding office chair not only fits within low-budget projects but also enhances work efficiency. In this article, we will delve into the key features of the DL8801-B desk chair from DIOUS Furniture, including its excellent support, padded armrests, and smooth mobility across different surfaces.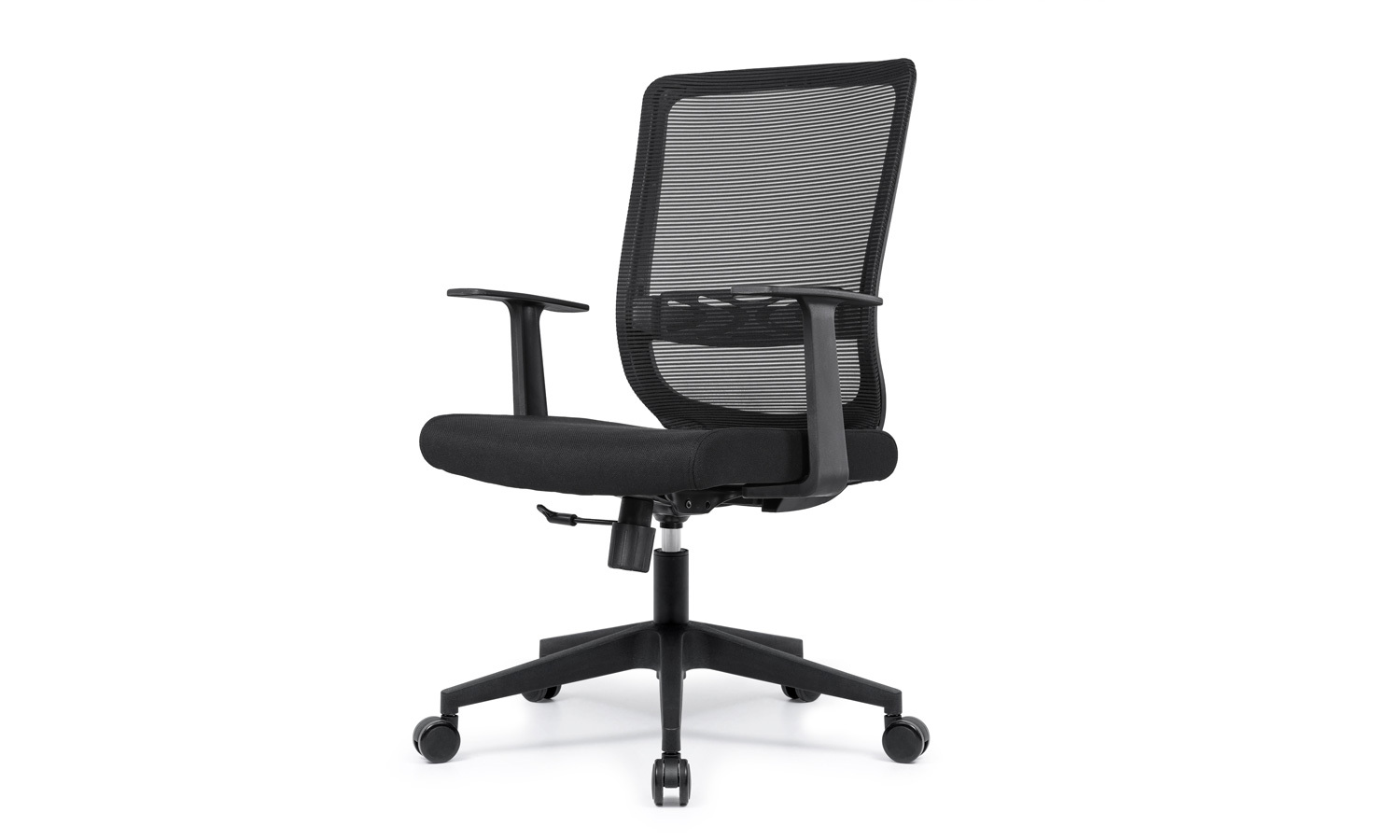 Excellent Support for Optimal Work Performance
The DL8801-B desk chair provided by DIOUS Furniture serves as an exemplary seating solution, offering excellent support to enhance your office space. The ergonomic design ensures proper alignment of the spine, reducing the risk of back strain and discomfort. With its carefully crafted design and superior construction, this desk chair provides the necessary support for long hours of focused work. Say goodbye to fatigue and hello to improved work efficiency with the DL8801-B desk chair.
Padded Armrests for Enhanced Comfort
Comfort is paramount when it comes to choosing a desk chair, and the DL8801-B certainly delivers. This classic black office chair boasts padded armrests that alleviate stress on the shoulders and neck, promoting better posture and reducing muscle tension. Whether you're engaged in intensive typing or deep focus, the padded armrests of the DL8801-B desk chair ensure optimal comfort, allowing you to stay focused and productive throughout the day.
Effortless Mobility for Seamless Task Execution
Navigating your workspace smoothly is made effortless with the DL8801-B desk chair. Equipped with silent wheels, this chair allows you to glide effortlessly across carpeted floors, facilitating easy movement while performing tasks. Whether you need to reach for files, collaborate with colleagues, or switch between workstations, the DL8801-B desk chair ensures seamless mobility, letting you carry out your duties with ease.
Conclusion
The DL8801-B from DIOUS Furniture offers excellent support, meeting the needs of low-budget projects without compromising on quality. Elevate your office experience by investing in the DL8801-B desk chair from DIOUS Furniture and discover improved work efficiency, comfort, and style in your workspace.
Read More:
https://www.dious-furniture.com/Spaces_detail/how-to-paint-wood-coffee-table.html
https://www.dious-furniture.com/Spaces_detail/what-size-coffee-table-for-sofa.html
https://www.dious-furniture.com/Spaces_detail/what-is-a-task-chair-designed-for.html
https://www.dious-furniture.com/Spaces_detail/task-chair-vs-ergonomic-chair.html
https://www.dious-furniture.com/Spaces_detail/what-is-the-best-task-chair.html
What Can We Do for You

ODM & OEM

Customization

Fast Delivery from Stock

CAD Layout & Rendering
No.422, Jin'ou Road, Jianghai District, Jiangmen City, Guangdong, China
Follow Us