Enhance Your Workspace Efficiency with DIOUS Furniture's Desk with File Cabinets
Welcome to the world of productivity and style! If you're in search of a workspace upgrade that seamlessly combines aesthetics and functionality, look no further than DIOUS Furniture's desk with file cabinets. With its minimalist design, high-quality materials, and pragmatic storage solutions, this desk is a game-changer for anyone seeking both beauty and practicality in their work environment. Say goodbye to cluttered desks and hello to an organized oasis where creativity can thrive! Let's dive into why DIOUS Furniture's desk with file cabinets should be at the top of your shopping list.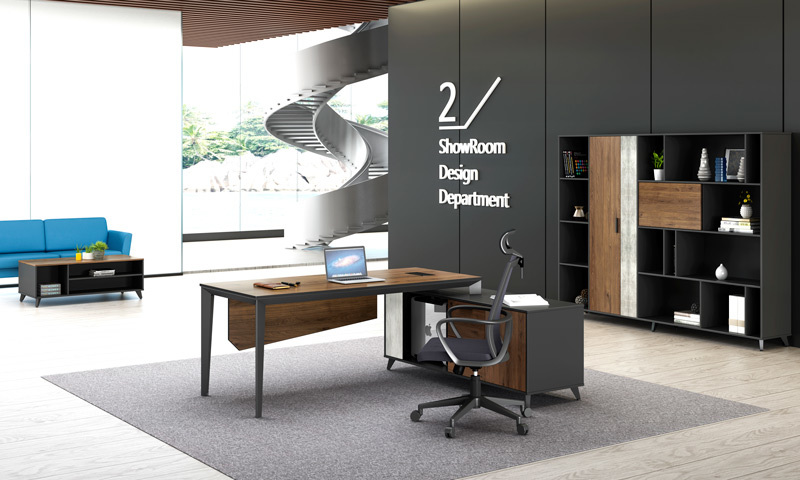 Aesthetics and Wisdom Unite in Minimalist Design
The desk with file cabinets from DIOUS Furniture embodies the concept of coexistence of aesthetics and wisdom. Its minimalistic design effortlessly blends beauty with functionality, creating a workspace that is both visually appealing and highly efficient. The meticulous combination of steel and aluminum elements adds a touch of nobility and luxuriousness, elevating the overall aesthetic appeal of the desk. Experience the perfect balance between style and practicality with DIOUS Furniture's desk with file cabinets.
High-Quality Materials for Superior Craftsmanship
Crafted with precision, the desk with file cabinets by DIOUS Furniture is made from high-quality MFC, known for its durability and aesthetic appeal. The clear wood texture and delicate touch of the desk's surface enhance the overall visual experience, while the sturdy construction ensures long-lasting performance. The inclusion of a cable box on the desktop provides a practical solution for wire management, keeping your workspace neat and organized. Immerse yourself in the seamless blend of superior craftsmanship and exquisite materials.
Pragmatic Design for Efficient Storage and Document Protection
The desk with file cabinets is designed to optimize storage and document protection. The side cabinets offer different storage divisions, allowing you to organize and categorize your office essentials effortlessly. The metal slides and aluminum handles ensure smooth and easy drawer operation, offering convenience and functionality. Enjoy the benefits of pragmatic design that prioritizes efficiency and document security.
Conclusion
Enhance your workspace efficiency with DIOUS Furniture's desk with file cabinets. The beautifully crafted design, balancing aesthetics and wisdom, offers a minimalist and visually pleasing addition to any office environment. The side cabinets with different storage divisions promote efficient organization, while the lockable drawers ensure the utmost privacy and document protection. Experience the perfect fusion of minimalistic beauty, efficiency, and pragmatism with DIOUS Furniture's desk with file cabinets.
What Can We Do for You

ODM & OEM

Customization

Fast Delivery from Stock

CAD Layout & Rendering
No.422, Jin'ou Road, Jianghai District, Jiangmen City, Guangdong, China
Follow Us