DIOUS Furniture's Huipu Series - The Perfect Executive Desk Set for Your Office
DIOUS Furniture is a leading manufacturer and supplier of office furniture, committed to providing customers with comprehensive solutions that create a green and comfortable office space. One of our standout collections is the Huipu series, which combines ancient architectural aesthetics with modern expression techniques to perfectly present Chinese aesthetics. This executive desk set includes office tables, conference tables, and file storage cabinets that will give your office space a simple and elegant classical style.
Introduction to the Loulan Series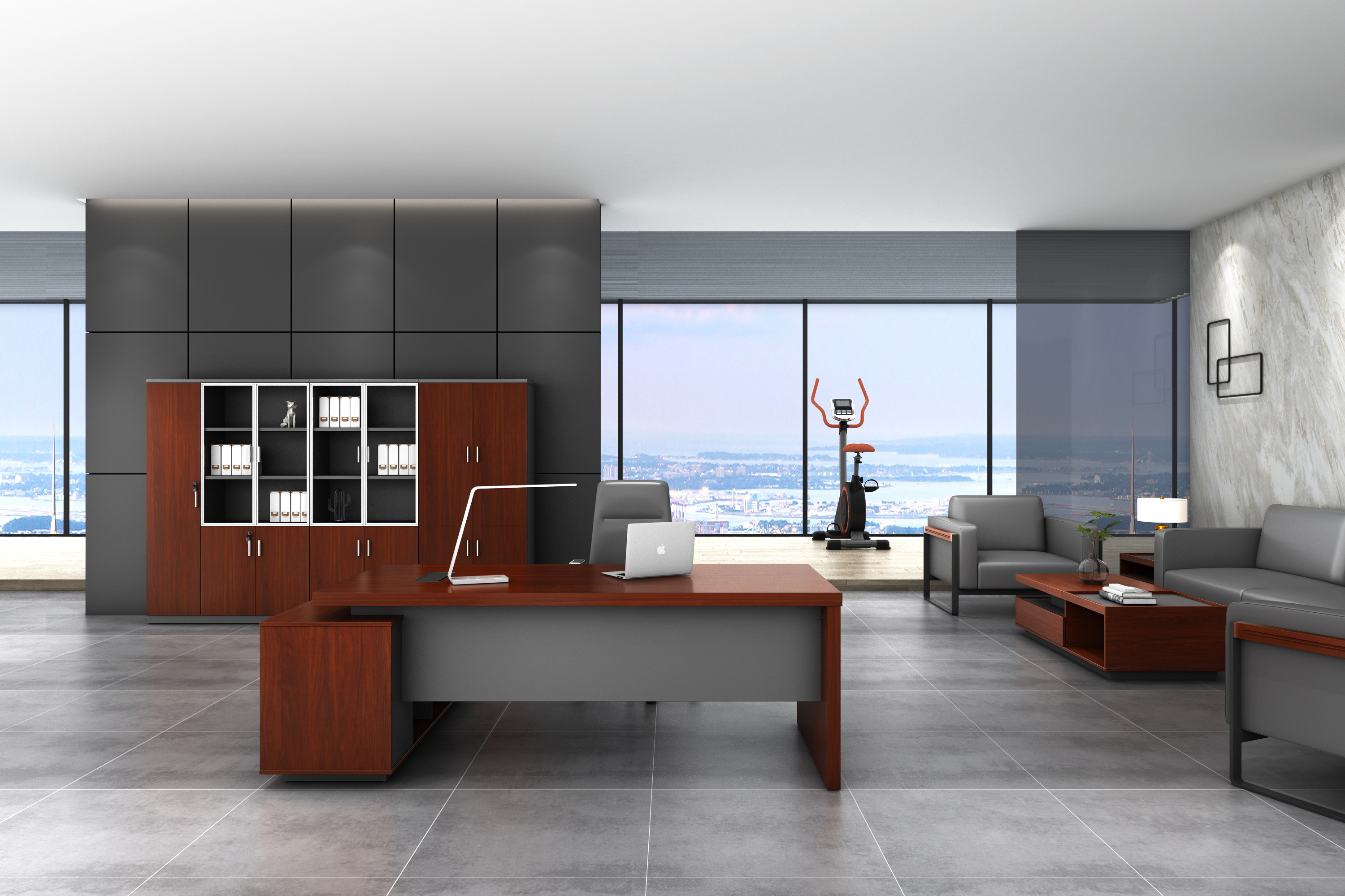 The Huipu series desks are the centerpiece of this executive desk set, outlining natural ebony wood with extremely fluid lines that reflect the beauty of the wood grain from every angle. The gold and black color scheme is eye-catching, and the details perfectly present the essence of Chinese art that has lasted for thousands of years. In addition, textured accessories show the beauty of details, making it a perfect fit for any modern office.
Sustainable and Eco-Friendly Executive Desk Sets
Sustainability is at the heart of DIOUS Furniture's design principles, ensuring that all products are designed with our life cycle in mind. The company is committed to contributing to nature and the human environment by integrating energy-saving policies into the design process. we undertake obligations to the national path towards peak emissions and carbon neutrality, making efforts to achieve carbon neutrality as part of a far-reaching and deep systemic social and economic transformation.
To achieve this goal, DIOUS Furniture sources materials responsibly and carefully, controlling quality throughout the manufacturing process. The Huipu series executive desk set features anti-corrosion hardware and a collision of metal and solid wood that abandons the dull and old-fashioned feeling of traditional solid wood furniture, creating a fashionable and sustainable option for any office.
Choosing the Right Executive Desk Set for Your Office
When choosing an executive desk set that suits your needs, DIOUS Furniture has several series of executive tables to choose from. Most executive desks feature a rectangular work surface supported by two bases with sturdy storage space typically consisting of storage drawers, cabinets, or filing drawers. The Huipu series features different shapes, materials, and sizes, allowing customers to choose a set that complements the size and style of our office.
Conclusion
DIOUS Furniture's Huipu series is the perfect executive desk set for any modern office. With its combination of ancient architecture aesthetics, modern expression techniques, and sustainability principles, it creates a green and comfortable workspace that reflects the essence of Chinese art. Whether you need an L-shaped or I-shaped executive table, made of laminate, wood, engineered wood, or metal, DIOUS Furniture has the perfect solution for your office needs.
What Can We Do for You

ODM & OEM

Customization

Fast Delivery from Stock

CAD Layout & Rendering
No.422, Jin'ou Road, Jianghai District, Jiangmen City, Guangdong, China
Follow Us