Innovative Solutions: DIOUS Company's File Cabinet Computer Desk Collection
Streamlining Workspaces: DIOUS Company's File Cabinet Computer Desks
DIOUS Company leads the way in efficient and organized workspaces with their cutting-edge file cabinet computer desk collection. Renowned for their dedication to quality and innovation, DIOUS Company offers a range of thoughtfully designed furniture that seamlessly integrates the functionality of a file cabinet computer desk. Specializing in creating workstations that optimize space and productivity, their collection caters to the needs of modern professionals seeking versatile and space-saving solutions.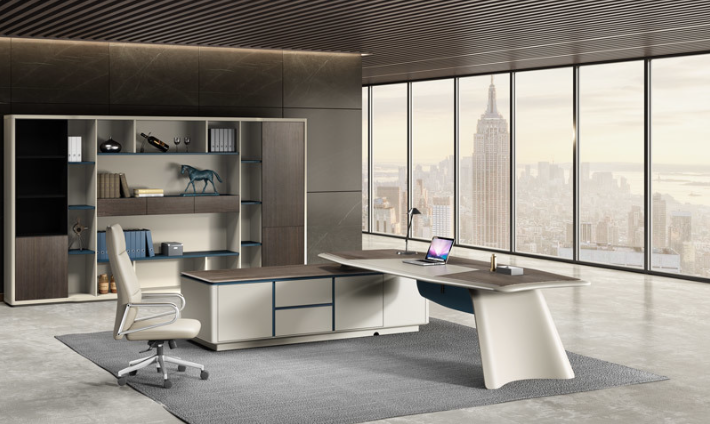 The Convergence of Storage and Functionality
A file cabinet computer desk from DIOUS Company is a revolution in workspace design. These desks combine the essential features of a file cabinet and a computer desk, resulting in a streamlined workstation that maximizes efficiency. With careful consideration for ergonomics, storage capacity, and technological integration, DIOUS Company ensures that their file cabinet computer desks offer the perfect balance between form and function.
Customized Efficiency Tailored to You
DIOUS Company's commitment to personalized design extends to their file cabinet computer desk collection. With expertise in wholesale and contract manufacturing, they collaborate closely with clients to create tailored solutions that align with individual workspace needs. This personalized approach guarantees that every detail, from storage configurations to desk layout, is meticulously chosen to suit your unique requirements, resulting in file cabinet computer desks that effortlessly enhance your productivity.
In conclusion, DIOUS Company stands as a pioneer in innovative workspace solutions with their file cabinet computer desk collection. With their steadfast commitment to quality, innovative design, and collaborative partnerships, they offer furniture that transcends ordinary functionality to embody personalized workspace solutions. Whether you're a professional seeking a compact workstation or a home office enthusiast looking to optimize space, DIOUS Company's file cabinet computer desks epitomize the perfect blend of storage and functionality. For those aiming to create a workspace that enhances organization and productivity, DIOUS Company is the ultimate destination for tailored solutions.
What Can We Do for You

ODM & OEM

Customization

Fast Delivery from Stock

CAD Layout & Rendering
No.422, Jin'ou Road, Jianghai District, Jiangmen City, Guangdong, China
Follow Us