Enhance Productivity and Style: Discover DIOUS Furniture's File Cabinet Office
In the modern workplace, a well-organized office space is crucial for maximizing productivity and creating a professional environment. DIOUS Furniture offers an impressive range of file cabinet office solutions. In this article, we will explore the remarkable features of the Richo series by DIOUS Furniture, which combines functionality, aesthetics, and tranquility to transform your office into a harmonious workspace.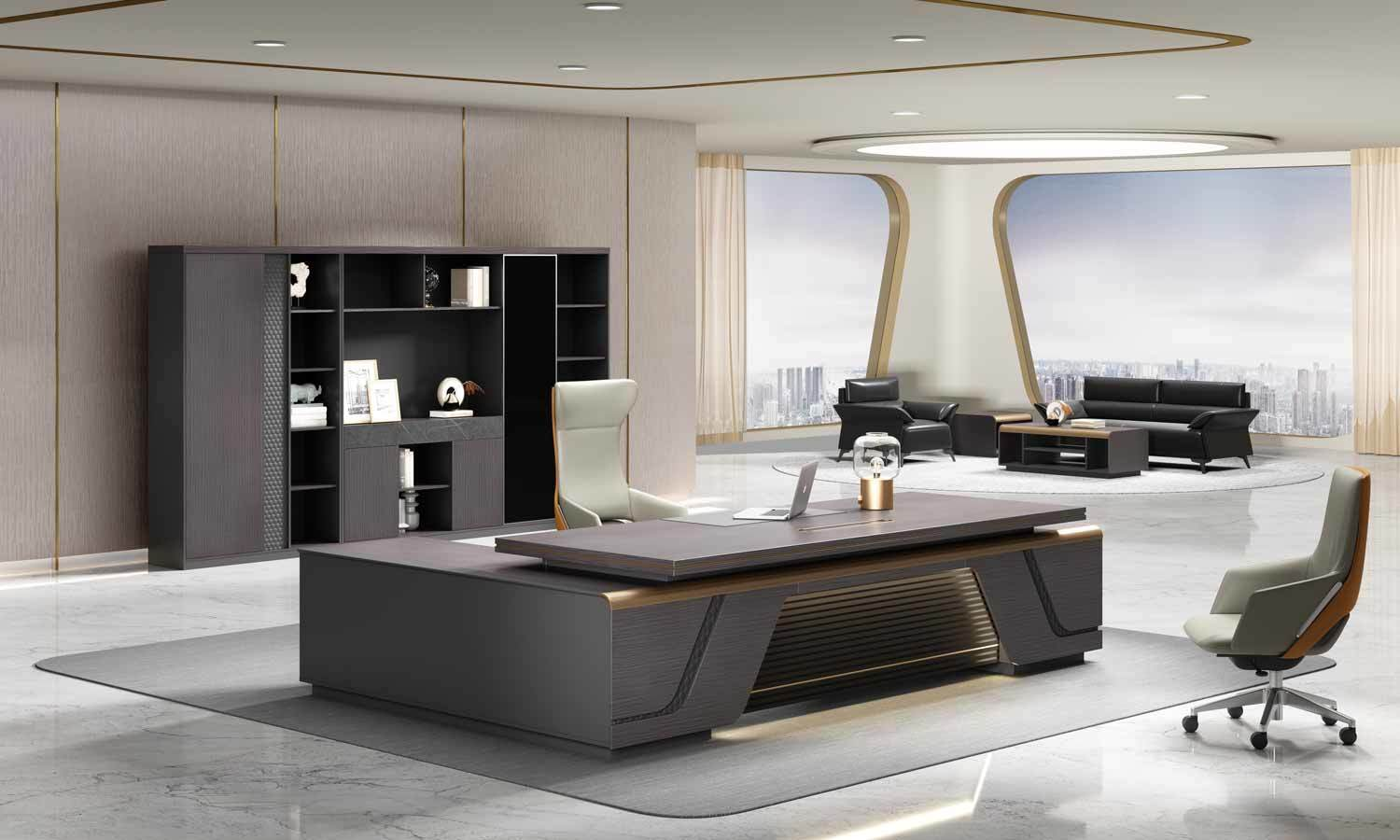 Asymmetrical Styling for a Relaxing Ambiance
The Richo series from DIOUS Furniture embraces asymmetrical styling to bring a sense of relaxation and tranquility to your office environment. These file cabinets are more than just storage units; they are elegant pieces of furniture that elevate the overall visual appeal of your workspace. The unique design creates a balanced yet dynamic look, adding a touch of sophistication to any office setting.
Wooden Style and Multiple Small Storage Spaces
One standout feature of the Richo series is its wooden style, which adds warmth and elegance to any office decor. The carefully selected wood materials used in crafting these file cabinets exude durability and timeless beauty, ensuring they can withstand the demands of everyday use. Additionally, the Richo series offers multiple small storage spaces, allowing you to efficiently organize and categorize your documents, stationery, and other office essentials.
Unique Credenza for Optimal Functionality
DIOUS Furniture understands that a functional office requires versatile storage solutions. The Richo series includes a unique credenza that serves as a multifunctional piece in your office space. With its sleek design and ample storage capacity, the credenza offers a combination of open shelves, drawers, and compartments to accommodate various office supplies. Whether you need to store files, display decorative items, or keep your essentials within reach, the Richo credenza has you covered.
Conclusion
When it comes to file cabinet office solutions, DIOUS Furniture's Richo series stands out for its impeccable design, functionality, and attention to detail. The asymmetrical styling brings a sense of relaxation and tranquility to your workspace, while the wooden style and multiple small storage spaces enhance the overall aesthetics and organization. The unique credenza adds versatility and optimal functionality to meet your specific office storage needs. Invest in DIOUS Furniture's Richo series and transform your office into a productive and stylish environment that reflects your professionalism and taste.
Read More:
https://www.dious-furniture.com/Spaces_detail/how-tall-is-a-conference-table.html
https://www.dious-furniture.com/Spaces_detail/what-to-put-on-a-coffee-table.html
https://www.dious-furniture.com/Spaces_detail/how-to-choose-a-coffee-table.html
https://www.dious-furniture.com/Spaces_detail/how-to-display-coffee-table-books.html
https://www.dious-furniture.com/Spaces_detail/what-shape-coffee-table-for-sectional.html
What Can We Do for You

ODM & OEM

Customization

Fast Delivery from Stock

CAD Layout & Rendering
No.422, Jin'ou Road, Jianghai District, Jiangmen City, Guangdong, China
Follow Us