How to Choose a Coffee Table for Your Office Space: A Guide from DIOUS Furniture
As the saying goes, first impressions last. When you enter an office space, one of the first things that catches your attention is the furniture pieces in it. And when it comes to choosing the right pieces for your workspace, the coffee table is often overlooked. However, this seemingly small piece of furniture can make a significant impact on the overall look and functionality of your office.When it comes to how to choose a coffee table, the DIOUS Furniture has qualification to illustrate.
If you're looking for a high-quality coffee table that combines style and functionality, DIOUS Furniture offers a wide range of options that cater to different office styles and preferences. But with so many options available, how do you choose the right coffee table for your office space? Here's a guide to help you out:
Consider the size and shape of your office space
The first step on how to choose a coffee table is to consider the size and shape of your office space. Avoid getting a coffee table that's too big or too small for your room, as this can affect the flow of traffic and make your space feel cluttered. Dious Milano series, known for its modern geometry, offers customizable U and rectangular-shaped legs, making it easier to adjust to your workspace.
Determine the purpose of your coffee table
What will your coffee table primarily be used for? If you plan on using it for casual meetings and meals, a multifunctional coffee table like Dious' is perfect. On the other hand, if you need a coffee table for storing files and other office essentials, go for something like the Ferrari Coffee Table, which features four separate open shelves under the tabletop.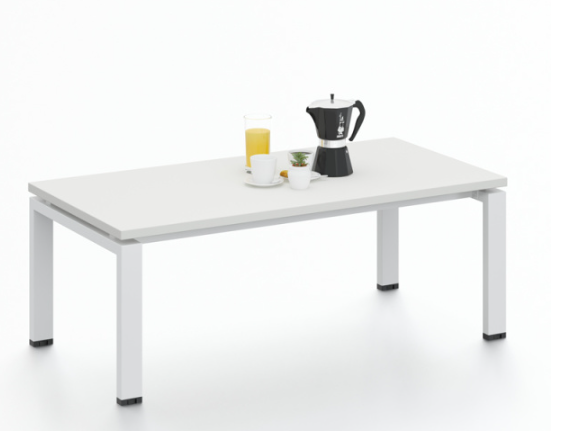 Choose a style that complements your office design
Your coffee table should complement the overall design of your office space. If you have a minimalistic and modern space, then the Milano Coffee Table would be perfect. It features a sleek design with different color options, making it easy to blend in with your office's color scheme. Meanwhile, the Ferrari Coffee Table has a more elegant and sophisticated appearance, perfect for traditional office spaces.
At DIOUS Furniture, sustainability is also an essential factor in manufacturing. The company sources materials responsibly and designs our products with the life cycle in mind, making them a great option for eco-conscious office owners.
Conclusion
When consdering how to choose a coffee table, size, purpose, and style should be carefully considered. With DIOUS Furniture's range of options, you can easily find a coffee table that not only fits your needs but also enhances the overall look and functionality of your office space.
What Can We Do for You

ODM & OEM

Customization

Fast Delivery from Stock

CAD Layout & Rendering
No.422, Jin'ou Road, Jianghai District, Jiangmen City, Guangdong, China
Follow Us