How to Make an Executive Desk with DIOUS Furniture
Executive desks play a crucial role in any office space. we serve as the central location where leaders spend long hours working and directly impact the daily tasks of other team members. An executive desk is not just a workspace; it's a symbol of power, productivity, and success. It defines a professional's status in the corporate world.
If you're looking to create a comfortable and efficient workspace, it's essential to invest in an excellent executive desk. In this article, we will discuss how to make an executive desk and introduce DIOUS Furniture, a leading manufacturer and supplier of office furniture.
Introducing DIOUS Furniture
DIOUS Furniture is committed to creating a green and comfortable office space for its customers by providing comprehensive solutions based on a wide range of products. The brand offers several series of executive tables that cater to different office styles, sizes, and personal preferences.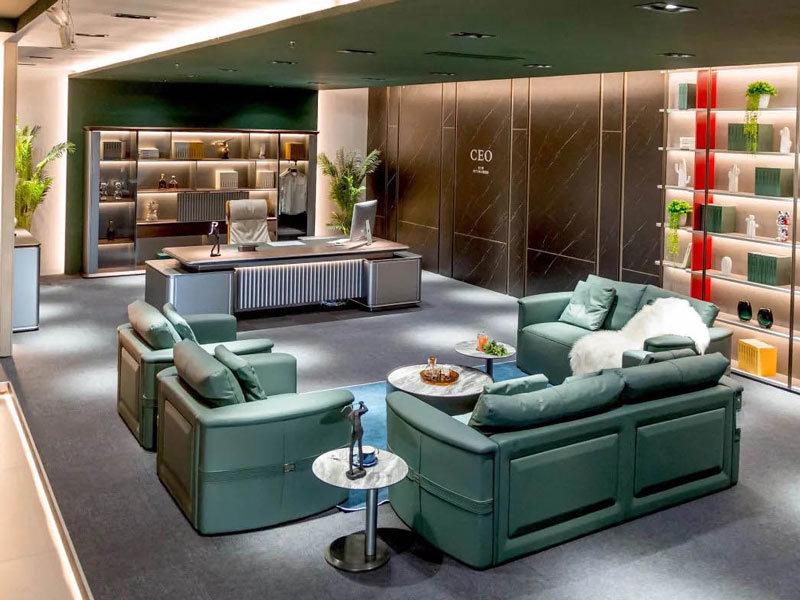 DIOUS executive desks come in various shapes, sizes, materials, and styles. For instance, the Lauris series features a two-color collision design with embossed ripples on the front panel, giving the user a unique visual experience. The intelligent line box has a voice control function, wireless charging, one-touch lift to reveal hidden sockets, and cable routing holes.
Choosing the Right Materials
Do you know how to make an executive desk? It's crucial to choose the right materials. DIOUS's modern executive desks are usually made of laminate, wood, engineered wood, or metal. These materials provide durability, style, and functionality, making them an ideal choice for any office space.
Laminate: Laminate is a synthetic material made from resins and paper, making it highly durable and resistant to scratches, stains, and heat. It comes in various colors and patterns, allowing you to choose an executive desk that matches your office style.
Wood: Wood is a classic material for executive desks, giving an elegant and timeless look to any workspace. DIOUS's wooden executive desks are made of high-quality wood, ensuring durability and longevity.
Metal: Metal executive desks are sturdy, stylish, and modern. we're ideal for contemporary office spaces and provide excellent support for heavy equipment like computers and printers.
Sustainability
At DIOUS Furniture, sustainability principles are integrated into the design process to ensure that products are designed with the life cycle in mind. Energy-saving policies are integrated into the design to make contributions to nature and the human environment. DIOUS undertakes obligations to the national path towards peak emissions and carbon neutrality to reduce global warming's effects and other possible aspects of the life cycle.
Conclusion
Are you curious about how to make an executive desk? In conclusion, making an executive desk requires careful consideration of materials, size, shape, and style. DIOUS Furniture offers a wide range of executive desks for customers to choose from, catering to various office styles, sizes, and preferences. By choosing high-quality materials like laminate, wood, or metal, you can ensure that your executive desk will be durable, functional, and stylish. With sustainable principles integrated into design and energy-saving policies, DIOUS ensures a contribution to nature and the human environment. By following these tips and choosing DIOUS Furniture, you can create an efficient and comfortable workspace that caters to your professional needs and personal preferences.
What Can We Do for You

ODM & OEM

Customization

Fast Delivery from Stock

CAD Layout & Rendering
No.422, Jin'ou Road, Jianghai District, Jiangmen City, Guangdong, China
Follow Us