DIOUS Furniture's Richo Series - The Perfect Choice for a Modern Large Executive Desk
When it comes to creating a modern and functional workspace, investing in a large executive desk is crucial. A spacious and well-designed desk not only enhances productivity but also adds a touch of elegance to the office environment. When seeking a brand that offers high-quality and sustainable options, DIOUS Furniture's Richo series stands out as an excellent choice.
The Unique Design of DIOUS Furniture's Richo Series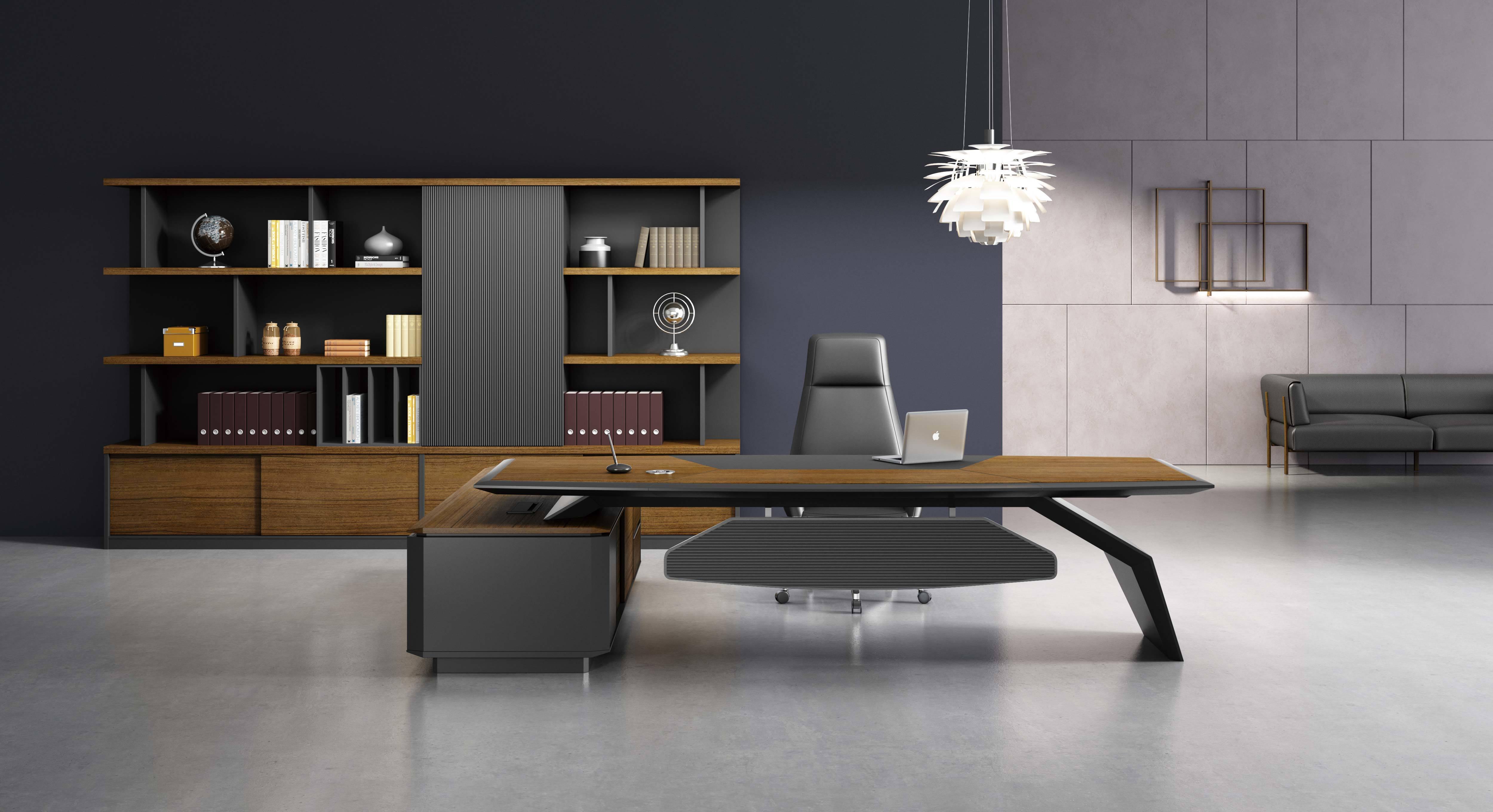 The Richo series by DIOUS Furniture draws inspiration from the dynamic lines of sports cars, resulting in a truly unique and eye-catching design. This collection encompasses a comprehensive range of office furniture, including executive desks, conference tables, file cabinets, coffee tables, and storage solutions. The distinguishing feature of the design lies in its clear angular lines, evoking a sense of speed and passion, making it a perfect fit for any modern workspace.
Sustainability and Quality in DIOUS Furniture's Executive Desks
At DIOUS Furniture, sustainability is a core principle woven into the fabric of our product designs. The Richo series executive desks are crafted with exceptional materials, ensuring both quality and value. These desks come in various color options, each exhibiting smooth finishes that showcase the natural beauty of the wood grain while maintaining practicality for office use. Furthermore, the rational style of the design fosters a quiet and productive environment in any workspace.
How to Choose the Perfect Modern Executive Desk from DIOUS Furniture
DIOUS Furniture offers several series of executive desks designed to meet different requirements. The rectangular work surface, supported by two bases, provides ample space for work materials, while the pedestals offer sturdy storage options. Customers can choose from a wide variety of shapes, materials, styles, and sizes to suit our specific office needs. For those who seek to maximize space usage, the L-shaped large executive desks are an ideal choice, providing additional workspace. On the other hand, the I-shaped executive tables incorporate a fusion of curves and straight lines, showcasing a modern aesthetic. DIOUS Furniture's modern executive desks are constructed using high-quality materials like laminate, wood, engineered wood, and metal, ensuring durability and longevity.
Conclusion
A large executive desk is an essential piece of furniture for any professional workspace. When it comes to selecting the perfect one, DIOUS Furniture's Richo series offers an array of excellent options with unique designs and sustainability at its core. By choosing a DIOUS Furniture executive desk, customers not only invest in high-quality office furniture but also contribute to a better environment through the brand's sustainable practices. So why wait? Upgrade your workspace today with a modern and functional executive desk from DIOUS Furniture.
What Can We Do for You

ODM & OEM

Customization

Fast Delivery from Stock

CAD Layout & Rendering
No.422, Jin'ou Road, Jianghai District, Jiangmen City, Guangdong, China
Follow Us