Elevate Workspaces with Sleek and Functional Modern Commercial Office Furniture by DIOUS Company
Setting a New Standard with DIOUS Company's Modern Commercial Office Furniture
DIOUS Company stands at the forefront of modern commercial office furniture, redefining workspaces with their sleek and functional designs. With an unwavering commitment to innovation and quality, DIOUS Company offers an extensive range of office furniture that brings a contemporary flair to professional environments. Specializing in OEM and ODM services, their collection encompasses executive desks, ergonomic chairs, collaborative workstations, and more, predominantly crafted from premium wood and plywood materials.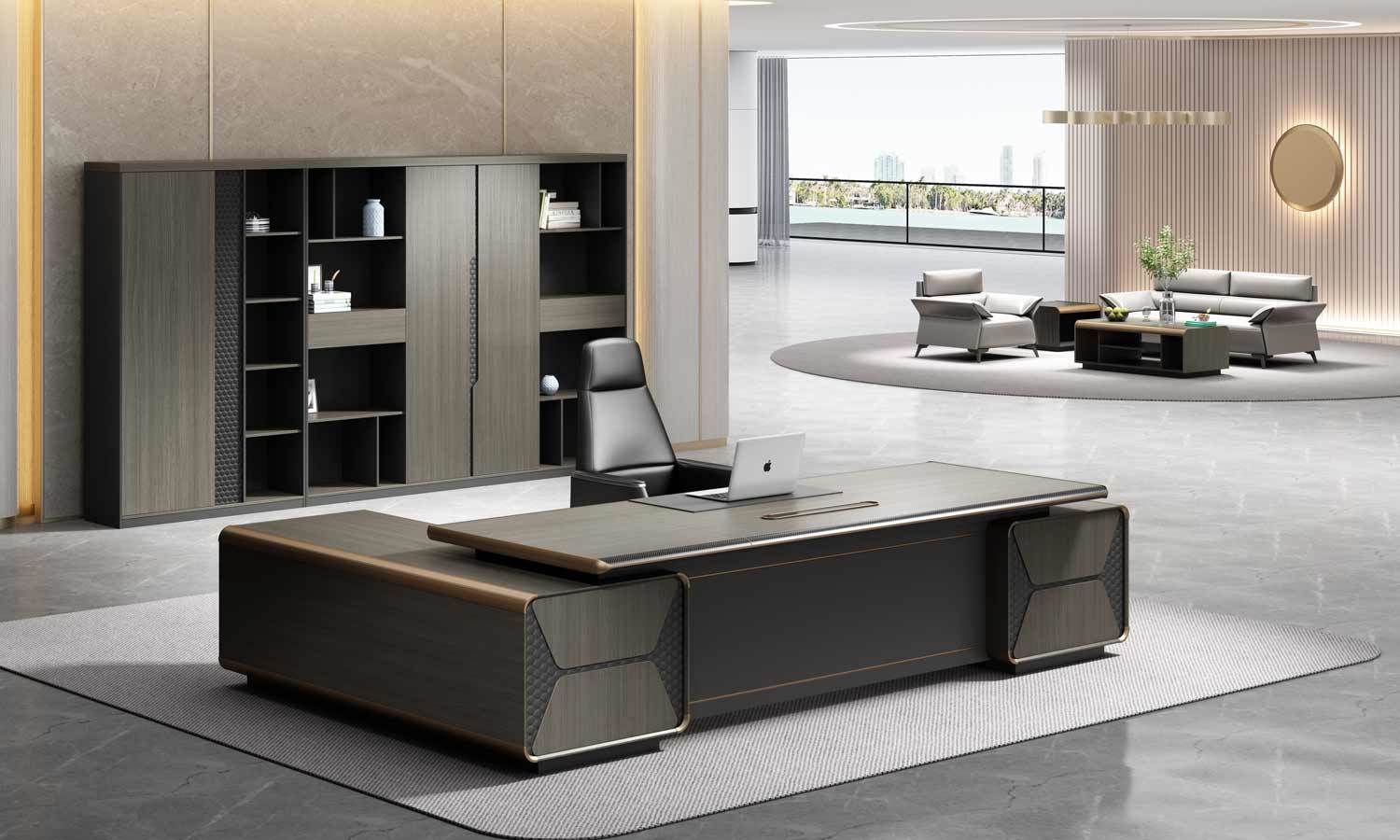 Infusing Aesthetics and Functionality into Workspaces
Modern workspaces demand furniture that strikes a balance between aesthetics and functionality, and this is where DIOUS Company excels. Their modern commercial office furniture blends clean lines with practical design, creating an atmosphere that promotes productivity and creativity. From executive suites to communal areas, each piece is meticulously crafted to harmonize with the office environment while enhancing the overall user experience.
Tailored Solutions for Unique Commercial Spaces
DIOUS Company goes beyond conventional offerings by offering tailored solutions for modern commercial spaces. With a focus on wholesale and contract manufacturing, they collaborate closely with businesses to create customized modern office furniture. This approach ensures that the furniture not only meets the company's functional needs but also aligns seamlessly with its brand identity and overall design concept, creating an inspiring and cohesive workspace.
In conclusion, DIOUS Company stands as a trendsetter in modern commercial office furniture. With their dedication to quality, contemporary design, and collaborative partnerships, they offer a comprehensive range of wooden and plywood furniture that elevates workspaces to new heights of style and efficiency. Whether it's optimizing executive workstations or crafting collaborative lounges, DIOUS Company's modern commercial office furniture epitomizes the perfect blend of form and function. For businesses seeking to transform their office environments with furniture that embodies both modern aesthetics and practicality, DIOUS Company is the ultimate destination for tailored solutions.
What Can We Do for You

ODM & OEM

Customization

Fast Delivery from Stock

CAD Layout & Rendering
No.422, Jin'ou Road, Jianghai District, Jiangmen City, Guangdong, China
Follow Us