Discovering DIOUS Modular Conference Tables: The Perfect Blend of Functionality and Aesthetics
In today's fast-paced business world, it's essential to have furniture that not only looks great but also serves a purpose. One such piece of furniture is the conference table. It's the centrepiece of any meeting room, and it should be stylish, functional, and practical. That's where DIOUS comes in. DIOUS is a brand that offers high-quality modular conference tables that meet all your needs.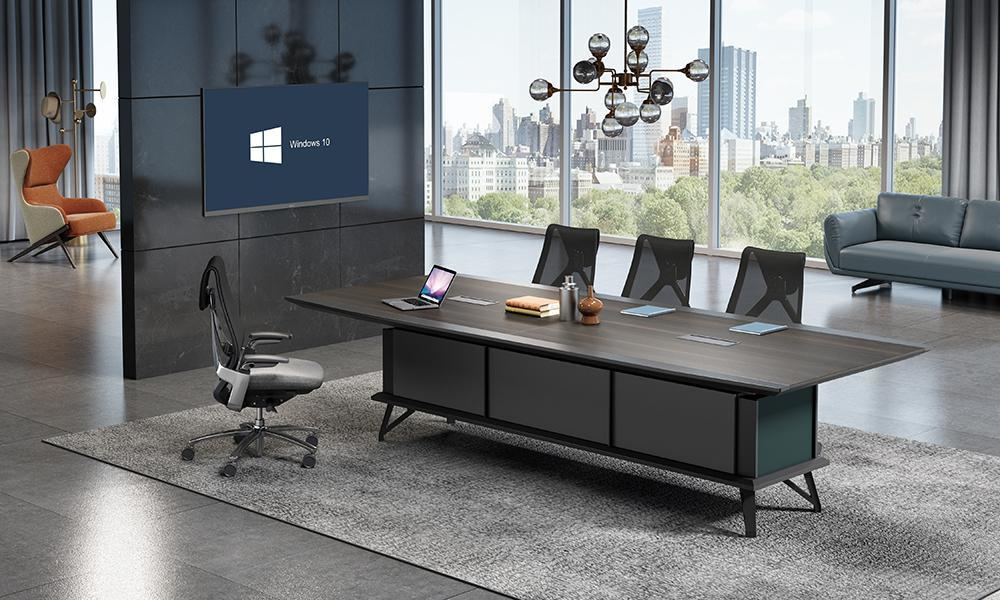 DIOUS: The Brand Word You Can Trust
DIOUS is a brand that has been around for several years now. The company specialises in designing and manufacturing premium-quality conference tables that cater to the needs of modern businesses. The brand's philosophy is simple: to provide customers with top-quality products that are both stylish and practical.
Modular Conference Tables from DIOUS
One of the main features of DIOUS modular conference tables is their versatility. They come in various shapes and sizes, allowing you to create the perfect layout for your meeting room. Whether you need a U-shaped table or a rectangular one, DIOUS has got you covered. The tables can be easily reconfigured, making them ideal for businesses that frequently change their meeting room setups.
Solid Wood Materials for Durability and Elegance
Another standout feature of DIOUS modular conference tables is the materials used in their construction. The tables are made from high-quality solid wood, which not only looks fantastic but is also incredibly durable. Solid wood is known for its long-lasting properties, making it the perfect material for furniture that needs to withstand the rigour of daily use.
Cable box storage for a neat and tidy look
DIOUS modular conference tables come with an added convenience: cable box storage. This feature allows you to hide unsightly cables and cords, giving your meeting room a clean and organised appearance. With cable box storage, you won't have to worry about cables cluttering up your workspace, allowing you to focus on what really matters—the meeting itself.
A Wide Range of Styles and Colours
DIOUS modular conference tables come in a wide range of styles and colours, ensuring that there's something for everyone. Whether you prefer a modern or traditional look, you're sure to find a table that fits your style. Additionally, DIOUS offers various finishes, such as cherry, maple, and walnut, giving you even more options to create the perfect meeting room setup.
Conclusion
In conclusion, DIOUS modular conference tables are an excellent choice for any business looking for high-quality, stylish, and practical furniture. With their versatility, solid wood materials, cable box storage, and various styles and colours, DIOUS has everything you need to create the perfect meeting room setup. If you're in the market for a new conference table, be sure to check out DIOUS—you won't be disappointed!
What Can We Do for You

ODM & OEM

Customization

Fast Delivery from Stock

CAD Layout & Rendering
No.422, Jin'ou Road, Jianghai District, Jiangmen City, Guangdong, China
Follow Us