Experience Unparalleled Comfort and Elegance with DIOUS Furniture's Office Chair Leather Collection
Selecting the right office chair is crucial for creating a professional and comfortable workspace. When it comes to luxurious seating options, DIOUS Furniture excels in providing high-end leather chairs that offer unmatched quality, style, and comfort. In this article, we will explore the key features and benefits of DIOUS Furniture's office chair leather collection. From the rich colors and vitality of the DT-8504 chair to the elegant design and multifunctional mechanisms, these leather chairs are perfect for office cabins, offering a combination of sophistication and ergonomic support.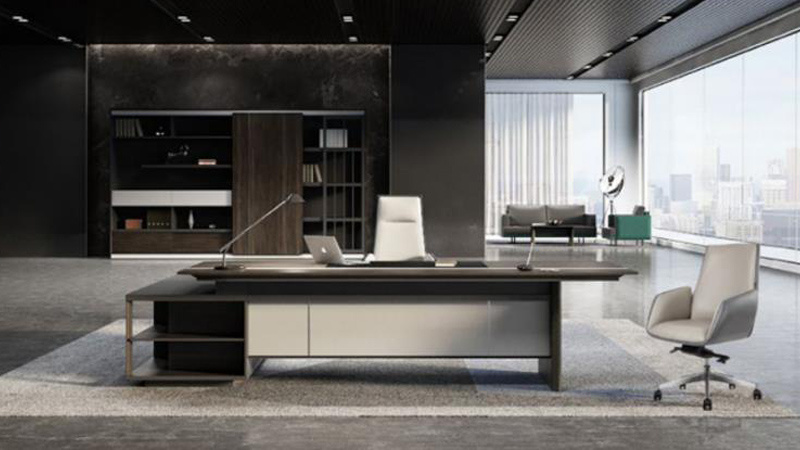 Unmatched Quality and Style
The DT-8504 leather chair from DIOUS Furniture is a high-end seating option that offers an unparalleled sitting experience. Crafted with attention to detail, this chair exudes elegance and sophistication. The rich colors and vibrant appearance of the leather upholstery make a bold statement in any office environment. With its sleek design and high-quality craftsmanship, the DT-8504 leather chair elevates the aesthetics of your workspace while ensuring exceptional comfort and durability.
Elegant and Comfortable Ergonomics for Office Cabins
DIOUS Furniture's range of leather chairs combines elegance and comfort seamlessly. These chairs are designed to provide optimum support and promote healthy posture throughout the workday. The high back design of the executive chairs ensures full back support, reducing strain and fatigue. The leather upholstery not only adds a touch of luxury but also enhances the overall comfort of the chair. Whether you're working on important tasks or engaging in meetings, the DIOUS Furniture leather chairs offer unmatched comfort for office cabins.
Multifunctional Mechanism for Customized Sitting Positions
DIOUS Furniture understands the importance of customizable comfort. Our leather chairs are equipped with a multifunctional mechanism that offers three-position locking and a 135-degree back tilt-angle control. This allows users to adjust the chair to their preferred sitting positions, providing personalized support and flexibility. Whether you need an upright position for focused work or a relaxed recline for brainstorming sessions, DIOUS Furniture's leather chairs ensure optimal comfort tailored to your needs.
Conclusion
DIOUS Furniture's office chair leather collection is the epitome of unmatched comfort, elegance, and style. The DT-8504 leather chair stands out as a high-end option with its rich colors and vibrant appearance. Enhance your workspace today with DIOUS Furniture's exceptional office chair leather collection and experience unparalleled comfort and sophistication in your office environment.
Read More:
https://www.dious-furniture.com/Spaces_detail/white-meeting-table.html
https://www.dious-furniture.com/Spaces_detail/office-furniture-conference-table.html
https://www.dious-furniture.com/Spaces_detail/long-office-table.html
https://www.dious-furniture.com/Spaces_detail/corner-office-table.html
https://www.dious-furniture.com/Spaces_detail/office-corner-desk.html
What Can We Do for You

ODM & OEM

Customization

Fast Delivery from Stock

CAD Layout & Rendering
No.422, Jin'ou Road, Jianghai District, Jiangmen City, Guangdong, China
Follow Us