DIOUS Office Desk Reception: Enhance Your Business Image with Unique Design
As the brand name "DIOUS" suggests, this company specializes in creating unique and high-quality office furniture that can help enhance your business image. One of their most popular products is the reception desk, which can be customized to suit a variety of business environments. In this article, we will discuss the benefits of choosing a DIOUS office desk reception for your business, the customizable options available, and how this piece of furniture can help leave a positive first impression on your visitors.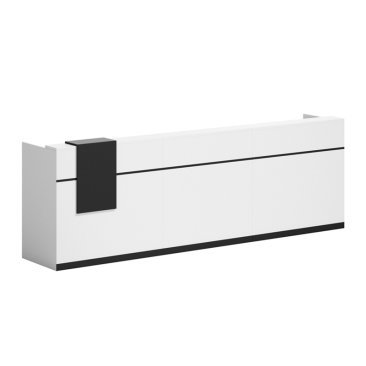 Why Choose a DIOUS Reception Desk for Your Business?
The reception desk is often the first thing visitors see when they enter your business space. It's crucial to make a good first impression to ensure they feel welcome and confident in your services. A high-quality reception desk can help enhance the overall atmosphere of your business space and give visitors a good first impression. Delicious reception desks are made from solid wood material, which adds a touch of elegance and professionalism to your office.
Customizable and Versatile Reception Desks
DIOUS reception desks are customizable, allowing businesses to tailor their desks to suit their specific needs and preferences. Whether you need more storage space or prefer a curved or straight design, DIOUS can create a reception desk that's perfect for your business. The reception desk can be used in a variety of business settings, from small startups to large corporations, making it a versatile option for any organization.
The Importance of First Impressions in Business
In the business world, first impressions matter a great deal. Visitors form an opinion about your business within seconds of entering your office space, and a reception desk plays a significant role in shaping that impression. A well-designed reception desk can make your visitors feel welcome, calm, and valued. It can help build trust with potential customers, create a professional atmosphere, and set the tone for the rest of their visit.
DIOUS Reception Desks: A Scientific and Reasonable Design
DIOUS reception desks are scientifically designed to meet the storage, office, and other needs of businesses. The desk's design is not only visually appealing but also practical and functional. It has ample storage space, which allows you to keep your office organized and tidy. The desk's solid wood material is also easy to clean and maintain, making it a durable investment for your business.
The Conclusion
In conclusion, the DIOUS Office Desk Reception is an essential piece of furniture that can help enhance your business image and leave a positive first impression on your visitors. With customizable options, versatile designs, and a scientific and reasonable design, DIOUS reception desks are a perfect fit for any business looking to improve its image and provide a welcoming environment for its visitors.
Read more:
https://www.dious-furniture.com/Spaces_detail/task-chair-vs-ergonomic-chair.html
https://www.dious-furniture.com/Spaces_detail/what-is-the-best-task-chair.html
https://www.dious-furniture.com/Spaces_detail/how-to-build-room-essentials-task-chair.html
What Can We Do for You

ODM & OEM

Customization

Fast Delivery from Stock

CAD Layout & Rendering
No.422, Jin'ou Road, Jianghai District, Jiangmen City, Guangdong, China
Follow Us