DIOUS: The Perfect Choice for Your Office Furniture Reception Desk
Are you looking for an office furniture reception desk that can enhance the look and feel of your workplace? Look no further than DIOUS! DIOUS is not just a brand; it's a symbol of quality, durability, and style. When you choose DIOUS for your reception desk, you are making a smart investment in the future of your business.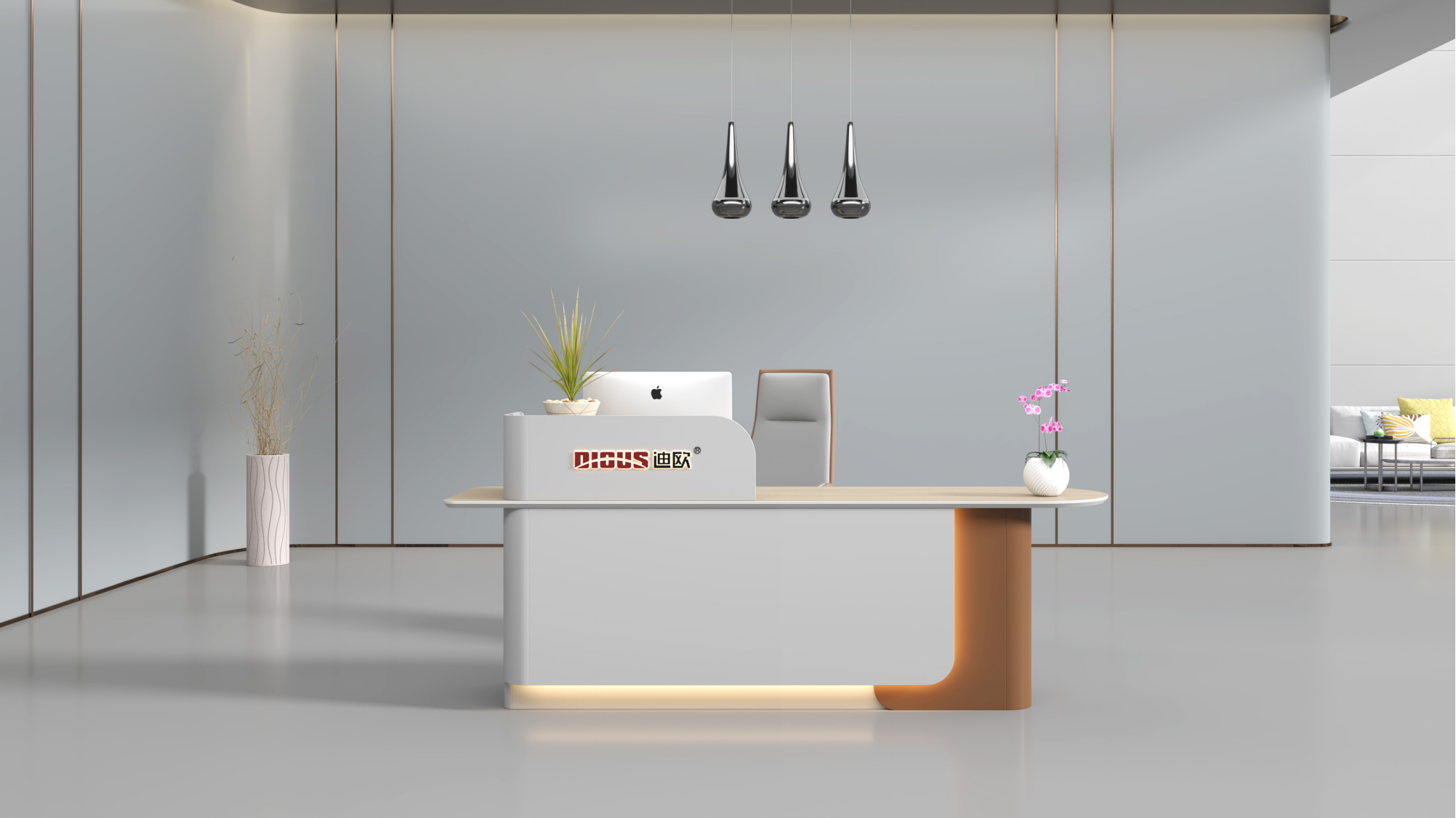 The Reception Desk Can Be Customized
One of the biggest strengths of DIOUS is their ability to customize their products to fit the unique needs of each customer. This means that if you have specific requirements for your reception desk, DIOUS will work closely with you to create a desk that meets those needs. Whether you need a desk that is larger or smaller than average, has a particular design or finish, or needs extra storage space, DIOUS can make it happen.
Can Be Used in a Variety of Business Places
DIOUS' reception desks are versatile enough to be used in a wide range of business settings. Whether you are running a small startup or a large corporation, a DIOUS reception desk can elevate the appearance of your entrance area and create a positive first impression on your visitors. In addition, DIOUS' reception desks are popular among many industries, including hospitality, healthcare, education, and government.
The Design Atmosphere, Solid Wood Material, Is Conducive to the Enhancement of
the Company's Image Temperament and Gives Visitors a Good First Impression
DIOUS uses high-quality solid wood materials in the construction of their reception desks, which not only adds to their durability but also gives them a timeless, elegant look. A well-designed reception desk can help create a professional and welcoming atmosphere that reflects positively on your company. With DIOUS' reception desks, you can be sure that your visitors will leave with a good first impression.
Scientific and Reasonable Design Can Meet Storage, Office, and Other Needs
When it comes to office furniture, functionality is just as important as appearance. Fortunately, DIOUS' reception desks are designed with both in mind. They feature a scientific and reasonable design that can meet the storage, office, and other needs of your business. Whether you need space for documents, a computer monitor, or a telephone system, DIOUS has you covered.
Conclusion
In conclusion, DIOUS is the perfect choice for anyone looking for an office furniture reception desk that is both stylish and functional. With their ability to customize their products, versatility, high-quality materials, and well-designed construction, DIOUS' reception desks are an investment in your business's future. So why settle for a run-of-the-mill reception desk when you can have a delicious reception desk that truly stands out?
Read more:
https://www.dious-furniture.com/Spaces_detail/task-chair-vs-ergonomic-chair.html
https://www.dious-furniture.com/Spaces_detail/what-is-the-best-task-chair.html
https://www.dious-furniture.com/Spaces_detail/how-to-build-room-essentials-task-chair.html
What Can We Do for You

ODM & OEM

Customization

Fast Delivery from Stock

CAD Layout & Rendering
No.422, Jin'ou Road, Jianghai District, Jiangmen City, Guangdong, China
Follow Us