Office Furniture Solutions: Increase The Harmony Of Office Decor
DIOUS Furniture is a reliable furniture manufacturer, wholesale office furniture, accept Original Equipment Manufacturer and Custom Service.
Every office has its own unique needs and styles, and standard office furniture is often difficult to meet personalized needs. Now, we offer custom office furniture solutions for you to create exclusive office furnishings. Our custom office furniture solutions are based on your needs and requirements.
Our office furniture solutions uses the highest quality materials and processes, combined with human engineering, to create office furniture that meets your physical characteristics and work needs. We can provide personalized design and manufacturing services according to your working space size, style and personal needs, making your office a unique working space.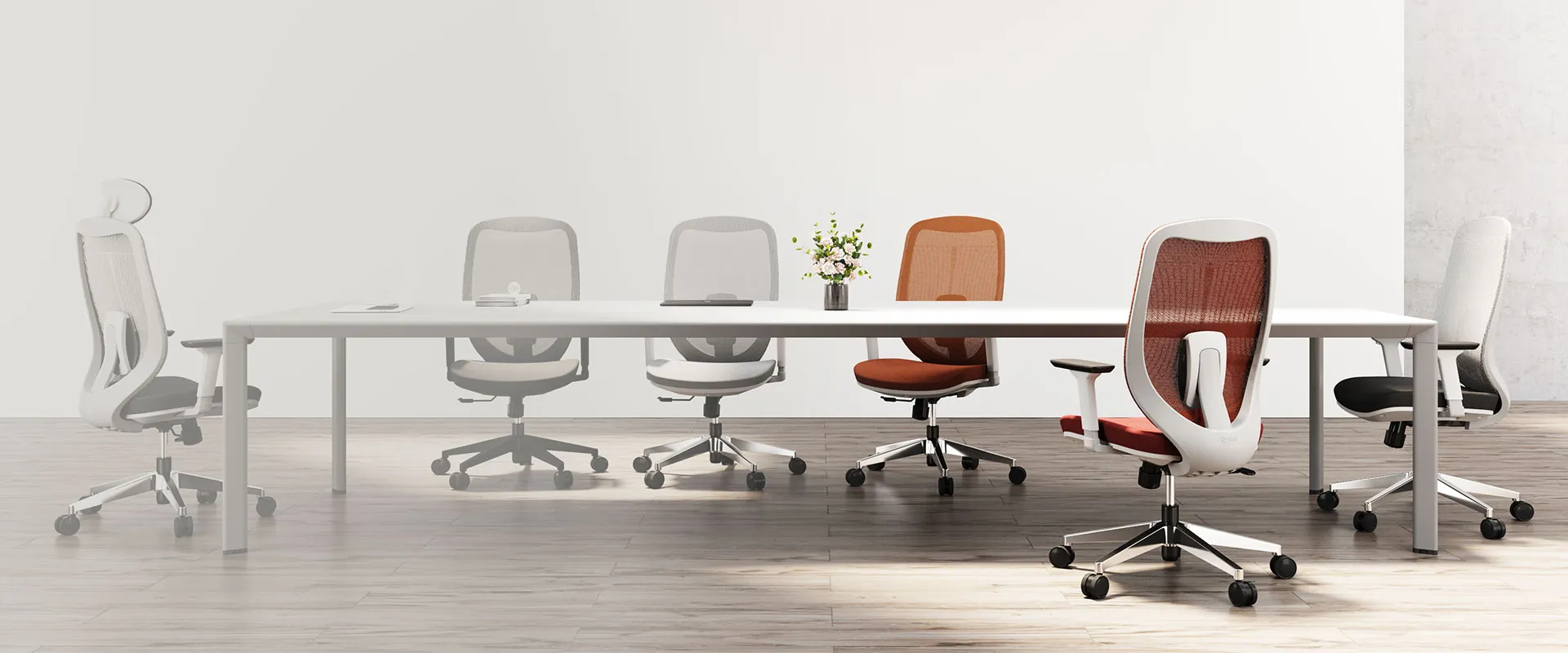 Characteristics Of Office Furniture Solutions By DIOUS Furniture
Professionalism: office furniture solutions are provided by professional personnel, able to provide professional solutions for different needs, more in line with the needs and requirements of customers.
Personalized: office furniture solutions can be personalized according to the customer's needs and customized to meet the client's personalized needs and provide a more accurate service.
Comprehensive:office furniture solution not only includes basic furniture such as office chairs, but also includes conference chair, storage cabinets, screens and other office furnishings, which can provide a more comprehensive solution.
Reliability: office furniture solutions use professional design and production technology, quality is guaranteed, long service life, not easy to damage, more stable and reliable.
Efficiency: office furniture solutions can optimize the office environment and workflows, improve work efficiency and comfort, reduce work fatigue, and improve work quality and efficiency.
Cost savings: office furniture solutions can be precisely designed and customized according to customer needs, avoid waste, save costs, and improve the life and value of the furniture.
8 Steps By DIOUS Furniture To Provide Office Furniture Solutions Efficiently For You
Customers' demands: Verify CAD layout and rendering (if necessary) to make sure that the furniture style meets the needs of the user.
Confirm order details, including the product list, drawings, sizes, colors, packing, and shipping markings, as well as any customized or standard product designs.
Confirm Order: Confirm a contract or purchase order when specifics such as the product specs, the delivery date, the payment terms, etc. have been agreed upon.
Making a manufacturing plan will help you manage lead times, and performing in-process quality control will guarantee the quality of your finished goods.
manufacturing Time: The lead time for our manufacturing is typically 30 days. Within 5-7 days, stock products can be loaded.
Before enabling warehousing, the quality team conducts OQC to guarantee the quality of the produced items. It is possible to capture the examination procedure in videos and photos.
Getting Ready for Shipping: Customers are kept updated on loading and shipment preparations. There will be loading photos taken. Once available, clearance documents will be made available.
Service after the sale: We guarantee after-sale service with installation guidance and any further help that may be needed from us.
Conclusion
DIOUS Furniture' s custom office furniture solutions not only include basic furniture such as desks, office chairs, paper cabinets, bookshelves, but also custom furnishings for a variety of special needs, such as conference tables, reception tables and so on. Our service team is professional and attentive, able to provide you with a full range of Custom Services, from design to manufacture to installation, so that your customizers can experience without worry. Whether you are a business or an individual, we are able to offer you the highest quality customized office furniture solutions. Choose us to make your office a unique working space, improving your work efficiency and comfort. Let us build a comfortable, beautiful and efficient office environment together!
What Can We Do for You

ODM & OEM

Customization

Fast Delivery from Stock

CAD Layout & Rendering
No.422, Jin'ou Road, Jianghai District, Jiangmen City, Guangdong, China
Follow Us