DIOUS Company: Elevating Workspaces with Innovative Office Furniture Systems
Redefining Office Environments through Cutting-edge Furniture Systems
DIOUS Company emerges as a trailblazer in the realm of office furniture systems, revolutionizing the way we perceive and interact with workspaces. With an unwavering commitment to quality and innovation, DIOUS Company's office furniture systems stand as a testament to their dedication in creating functional and aesthetically pleasing work environments. Specializing in OEM and ODM services, DIOUS Company's comprehensive range includes executive desks, modular workstations, ergonomic chairs, and more, predominantly crafted from premium wood and plywood materials.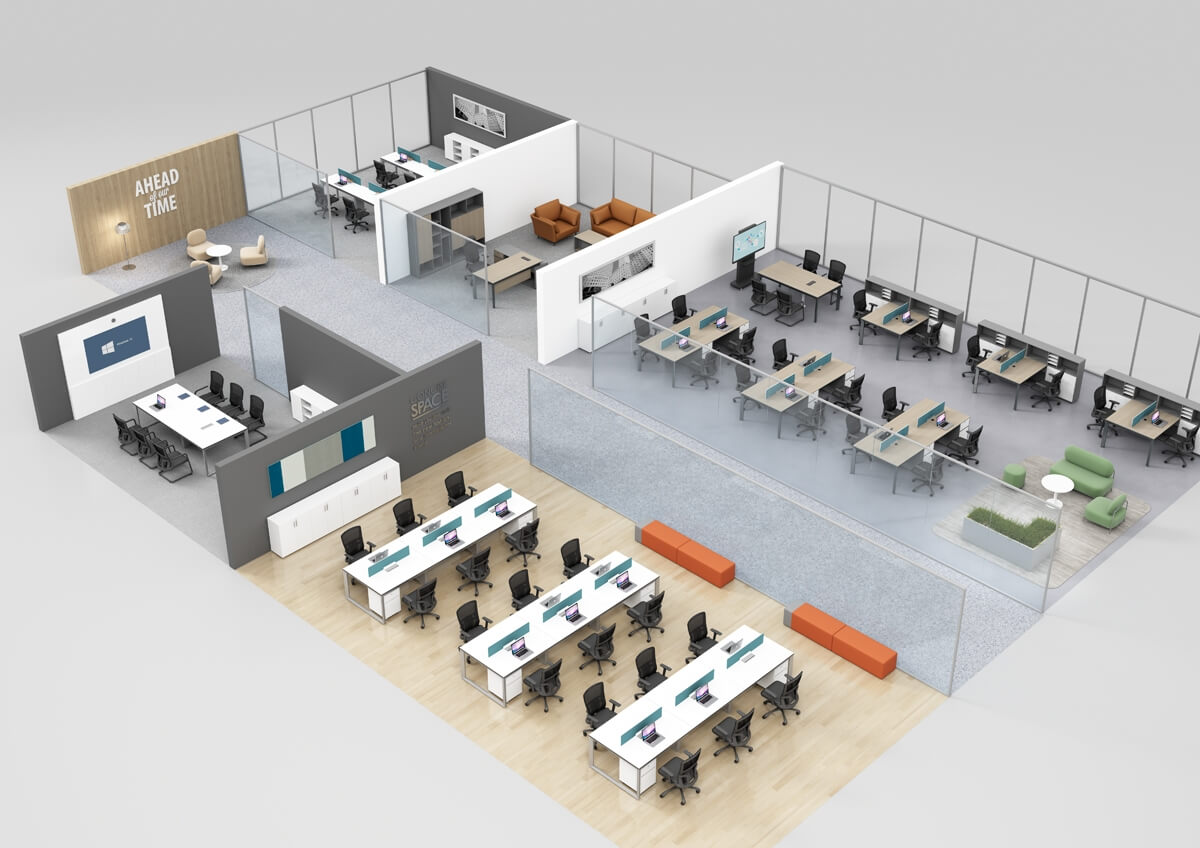 The Art of Seamless Integration: Office Furniture Systems for Modern Workflows
Efficiency and adaptability are at the heart of DIOUS Company's office furniture systems. These systems are thoughtfully designed to seamlessly integrate into a variety of office layouts, catering to the unique needs of businesses. From open-plan workspaces to collaborative meeting areas, DIOUS Company's furniture systems are a blend of form and function. Each piece is meticulously crafted to enhance workflow and encourage collaboration, creating an optimal environment for productivity.
Collaborative Partnerships for Tailored Furniture Systems
DIOUS Company goes beyond conventional offerings by fostering collaborative partnerships that result in customized office furniture systems. Through their expertise in wholesale and contract manufacturing, DIOUS Company collaborates closely with businesses to create bespoke furniture systems that align with their brand identity and operational requirements. This approach ensures that every component of the office furniture system contributes to a cohesive and productive workspace.
In conclusion, DIOUS Company shines as an innovator in the realm of office furniture systems. With a steadfast dedication to quality, modern design, and collaborative partnerships, they offer a comprehensive range of wooden and plywood furniture that transforms workspaces into hubs of efficiency and creativity. Whether it's optimizing executive suites or creating versatile workstations, DIOUS Company's office furniture systems redefine the way we approach office design. For businesses seeking to elevate their work environments with furniture systems that combine functionality and style, DIOUS Company is the ultimate destination for tailored solutions.
What Can We Do for You

ODM & OEM

Customization

Fast Delivery from Stock

CAD Layout & Rendering
No.422, Jin'ou Road, Jianghai District, Jiangmen City, Guangdong, China
Follow Us