Transforming Spaces: DIOUS Company's Expertise in Office Lobby Design
DIOUS Company stands at the forefront of reimagining office spaces with their unparalleled expertise in office lobby design. Renowned for their commitment to quality and innovation, DIOUS Company offers meticulously curated design solutions that seamlessly blend aesthetics with functionality. Specializing in creating office lobby designs that leave a lasting impact, their services cater to businesses seeking to create a welcoming and memorable environment for visitors and clients.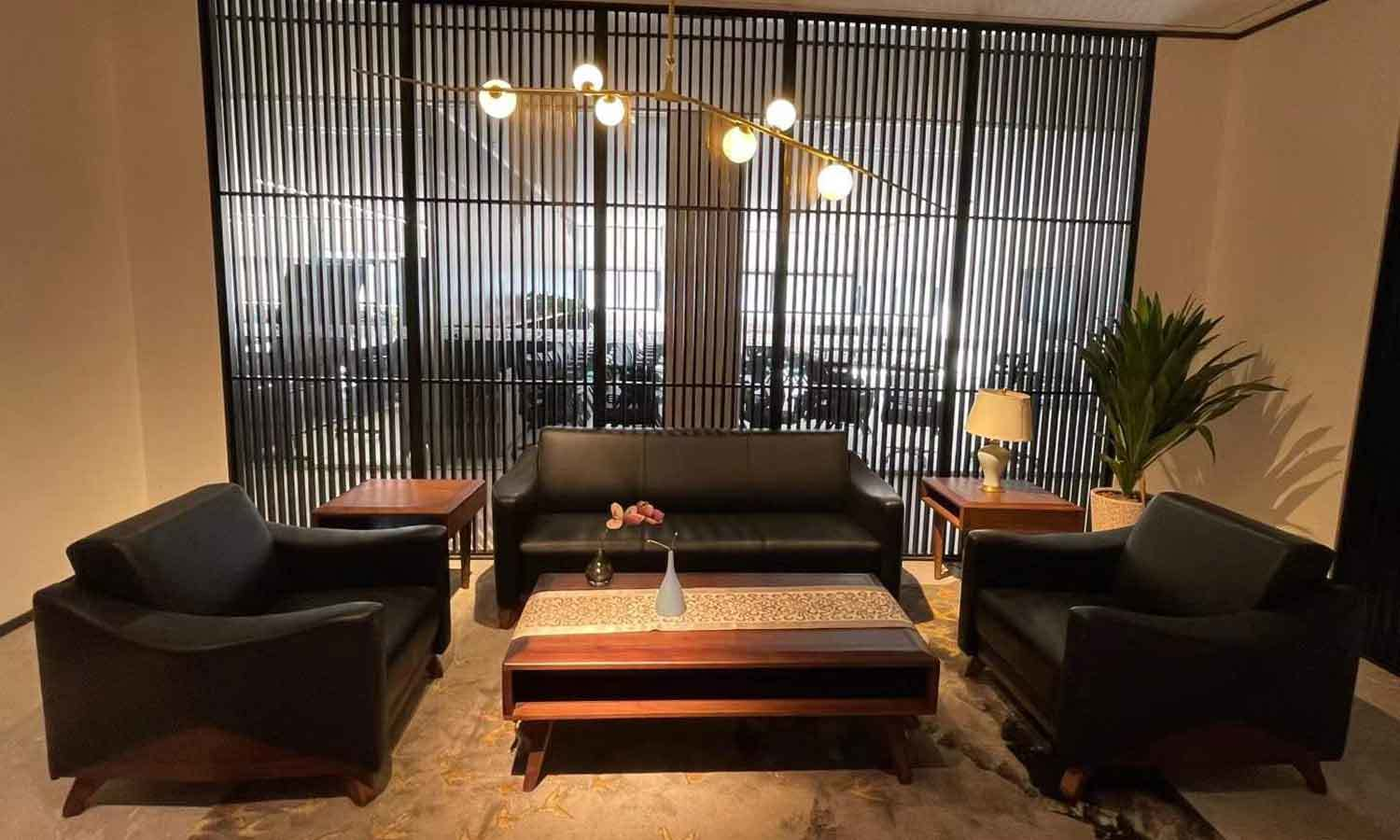 Elevating the Ambiance of Your Workspace
An office lobby design by DIOUS Company goes beyond mere aesthetics; it's a strategic approach to enhancing the overall ambiance of your space. These designs are thoughtfully crafted to create a harmonious and inviting atmosphere for anyone entering your premises. With features like thoughtful layouts, innovative use of materials, and attention to branding, DIOUS Company ensures that their office lobby designs not only captivate the eye but also resonate with the essence of your business.
Customized Designs Tailored to Your Vision
DIOUS Company's commitment to personalized design extends to their office lobby design services. With a deep understanding of wholesale and contract manufacturing, they collaborate closely with clients to bring their vision to life. This personalized approach guarantees that every aspect of the office lobby design, from the layout to the furnishings, is meticulously chosen to reflect your company's unique identity, resulting in an office lobby that effortlessly showcases your professionalism and creativity.
In conclusion, DIOUS Company serves as a beacon of innovation and style in the realm of office lobby design. With their unwavering commitment to quality, forward-thinking design, and collaborative partnerships, they offer a range of design solutions that transcend ordinary spaces to create personalized, inviting environments. Whether you're a corporate entity seeking to impress clients or a business aiming to infuse creativity into your workspace, DIOUS Company's office lobby design services epitomize the perfect blend of aesthetics and strategic thinking. For those looking to transform their office lobby into an impressive and welcoming hub, DIOUS Company is the ultimate destination for tailored design solutions.
Read More:
https://www.dious-furniture.com/Spaces_detail/are-executive-chairs-good-for-your-back.html
https://www.dious-furniture.com/Spaces_detail/task-chair-vs-ergonomic-chair.html
https://www.dious-furniture.com/Spaces_detail/what-are-executive-chairs.html
https://www.dious-furniture.com/Spaces_detail/what-is-the-best-task-chair.html
https://www.dious-furniture.com/Spaces_detail/white-office-table.html
What Can We Do for You

ODM & OEM

Customization

Fast Delivery from Stock

CAD Layout & Rendering
No.422, Jin'ou Road, Jianghai District, Jiangmen City, Guangdong, China
Follow Us