Office Set Furniture: Characterize Unique Work Morale And Atmosphere
The unified style of office set furniture can make employees feel the beauty of coordination, enhance their sense of identity with the company's values, and more clearly position and philosophy of company business. DIOUS Furniture is a reliable furniture manufacturer, wholesale office furniture, accept Original Equipment Manufacturer and Custom Service.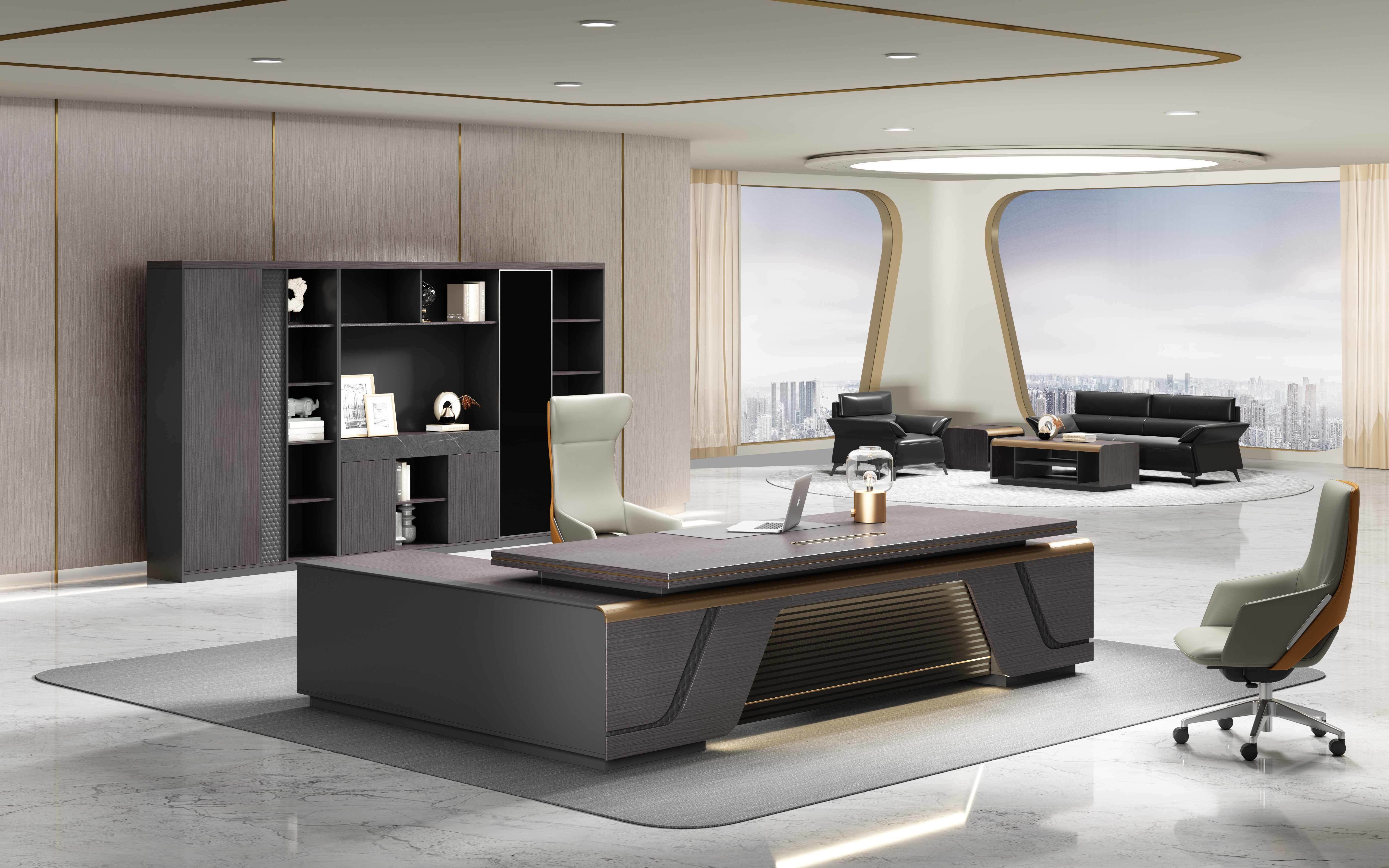 Characteristics Of Office Set Furniture By DIOUS Furniture
Comfort: office set furniture can provide a comfortable user experience, such as chairs should have sufficient support and soft cushions, tables should have appropriate height and sufficient space.
Durability: office set furniture can withstand long-term use and frequent movement, and the material should be wear-resistant, durable, waterproof, and stain resistant.
Stability: having sufficient stability to maintain balance and avoid safety accidents caused by instability.
Safety: comply with relevant safety standards, such as the edges of chairs and tables should be smooth to avoid scratches and collisions.
Aesthetics: with aesthetics, fashion, and modernity, it can enhance the overall image and atmosphere of the office, allowing employees to have a better work experience and mood.
Environmental friendliness: materials meet environmental standards and can reduce environmental pollution and impact on employee health.
Conclusion
Leading Chinese manufacturer of commercial furniture DIOUS Furniture is committed to assisting customers in creating comfortable, environmentally friendly workstations by providing comprehensive solutions based on a selection of standard products and specialized alternatives. We provide a wide range of goods and services to different companies all around the world. A large chunk of our motivated and understanding staff benefits from our excellent design.
What Can We Do for You

ODM & OEM

Customization

Fast Delivery from Stock

CAD Layout & Rendering
No.422, Jin'ou Road, Jianghai District, Jiangmen City, Guangdong, China
Follow Us