Unleash Productivity and Style with DIOUS Furniture's Office Side Table with Drawers
DIOUS Furniture introduces a game-changer for your office space - the office side table with drawers. Being a part of the Lauris series, these tables embody grace and sophistication while embracing cutting-edge technology. Explore how DIOUS Furniture's office side table with drawers combines style, functionality, and innovation to revolutionize your workspace.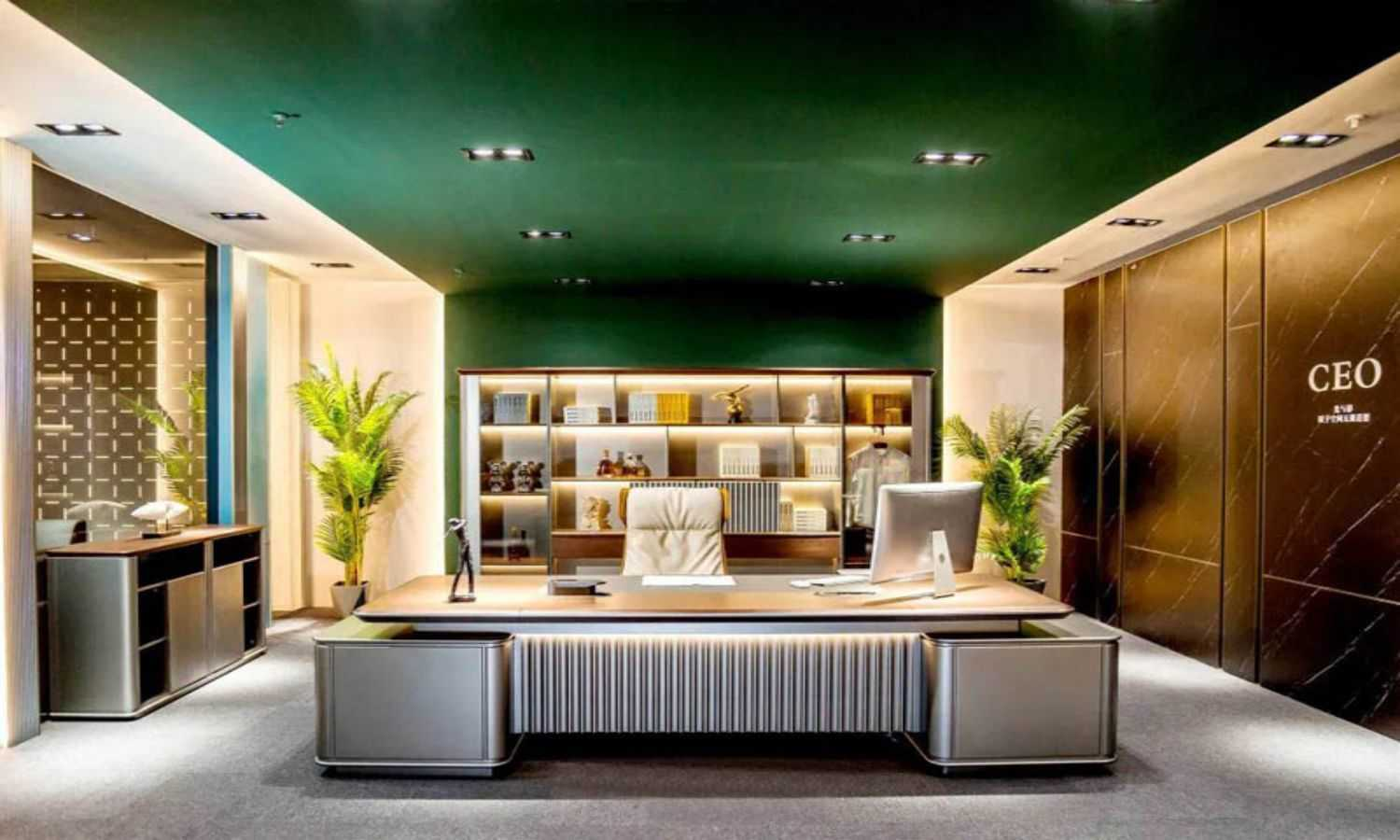 Aesthetics Meet Technology in Graceful Design
The Lauris series from DIOUS Furniture embodies elegance and sophistication. Beyond their aesthetic appeal, these tables seamlessly incorporate advanced technology into their design. They become more than mere furniture pieces; they transform into artful expressions that invigorate your business space. By harmonizing aesthetics with innovative technology, the Lauris series office side table with drawers is perfectly tailored for the modern work environment.
Intelligent Features for Enhanced Efficiency
Experience enhanced productivity with the intelligent features integrated into DIOUS Furniture. The intelligent line box offers remarkable functionalities like voice control and wireless charging, streamlining your daily workflow. A simple touch lifts the table surface, revealing hidden sockets for easy access to power sources. Cable routing holes ensure a tidy and organized workspace, minimizing distractions and optimizing efficiency. Embrace seamless efficiency and convenience with this stylish and technologically advanced office side table.
Versatile Storage Solutions with Functional Side Cabinet
The office side table with drawers by DIOUS Furniture features a functional side cabinet that offers versatile storage solutions. Whether positioned on the left or right, this cabinet provides ample space for storing office essentials. Additionally, the lockable cabinet ensures secure storage of personal items, safeguarding your privacy and promoting a clutter-free workspace. The combination of the functional side cabinet with the table's sleek design empowers you to create a truly diversified and organized office environment.
Conclusion
Unleash your productivity and infuse your office space with style through DIOUS Furniture's office side table with drawers. The Lauris series strikes an exceptional balance between grace and innovation, seamlessly blending aesthetics with advanced technology. The inclusion of a functional side cabinet provides versatile storage options, allowing you to create a diversified and well-organized workspace. Experience the perfect fusion of functionality, style, and cutting-edge innovation with DIOUS Furniture's office side table with drawers.
What Can We Do for You

ODM & OEM

Customization

Fast Delivery from Stock

CAD Layout & Rendering
No.422, Jin'ou Road, Jianghai District, Jiangmen City, Guangdong, China
Follow Us