Maximizing Workspace Efficiency with DIOUS Furniture's Office Table on Wheels
In today's business environment, adaptability and flexibility are crucial for success. DIOUS Furniture understands the evolving needs of modern workplaces, which is why they offer a range of office table on wheels. These versatile pieces of furniture provide mobility and functionality, allowing you to create collaborative spaces, conduct training sessions, and optimize your workspace. In this article, we will explore the features and benefits of DIOUS Furniture's office table on wheels.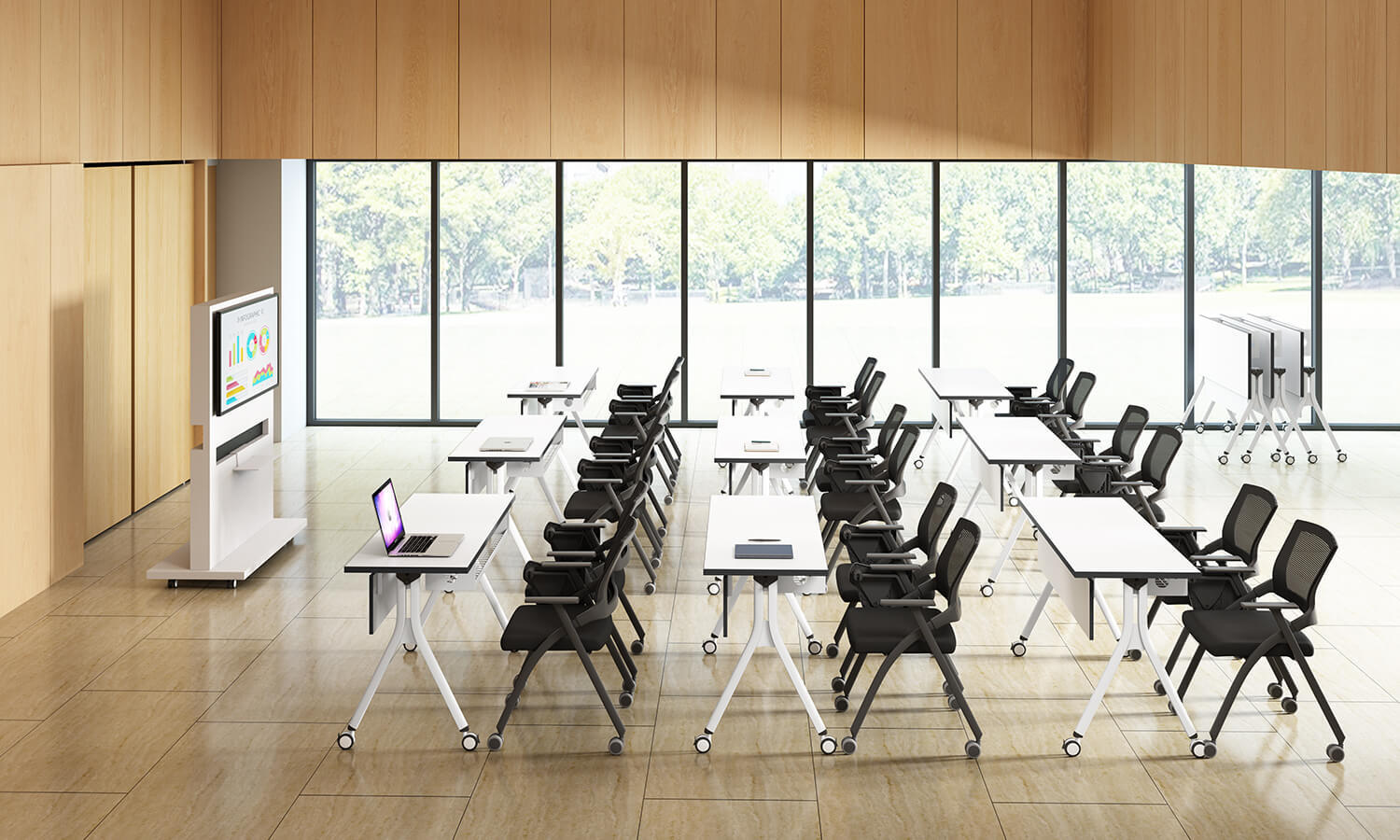 Versatile Training Desks for Collaborative Spaces
Shared spaces that foster collaboration are essential in modern offices. DIOUS Furniture's office tables on wheels serve as fantastic training desks, offering a convenient place for seminars, meetings, and training sessions. These tables are designed to promote interaction and engagement among team members, enhancing productivity and knowledge sharing.
High-Quality Construction for Durability
When investing in office furniture, durability is paramount. DIOUS Furniture ensures our training room tables are crafted using high-quality materials, built to withstand heavy use. From robust frames to durable tabletops, these tables are designed to stand the test of time. This ensures that your investment in DIOUS Furniture's office tables on wheels will yield long-lasting benefits for your workplace.
Customizable Options for Every Space
Every office has unique spatial requirements, and DIOUS Furniture acknowledges this diversity. Their office tables on wheels are available in a variety of sizes and finishes, allowing you to choose the perfect fit for your workspace. Whether you have a small training room or a larger conference area, DIOUS Furniture offers options that cater to your specific needs.
Enhanced Mobility and Storage Solutions
One of the standout features of DIOUS Furniture's office tables on wheels is their mobility. Equipped with castors, these tables can be effortlessly moved and rearranged to adapt to changing requirements. This flexibility enables you to transform your workspace quickly, facilitating seamless transitions between training sessions, seminars, and collaborative meetings.
Additionally, DIOUS Furniture offers foldable storage solutions integrated into our mobile training tables. This allows you to efficiently organize and store essential materials when not in use, maximizing available space and ensuring a clutter-free environment. The flip-top training tables provide even more convenience, allowing for easy nesting and compact storage when not in use.
Conclusion
DIOUS Furniture's office tables on wheels are an excellent choice for businesses seeking adaptable and functional furniture solutions. With our versatility, durability, customizable options, and enhanced mobility, our tables empower your workplace to embrace flexibility and collaboration. Investing in DIOUS Furniture's office tables on wheels will not only enhance the aesthetics of your office but also improve productivity and foster a conducive environment for learning and teamwork. Choose DIOUS Furniture and unlock the potential of your workspace today.
What Can We Do for You

ODM & OEM

Customization

Fast Delivery from Stock

CAD Layout & Rendering
No.422, Jin'ou Road, Jianghai District, Jiangmen City, Guangdong, China
Follow Us