Upgrade Your Office Training Space with DIOUS Furniture's Ergonomic Training Room Chairs
Are you searching for the perfect training-room-chairs to upgrade your office learning environment? Look no further than DIOUS Furniture, a leading commercial furniture manufacturer dedicated to creating green and comfortable workspaces. With our comprehensive range of products and solutions, DIOUS Furniture can help you create the ideal space for all your training needs.
Importance of Ergonomic Training Room Chairs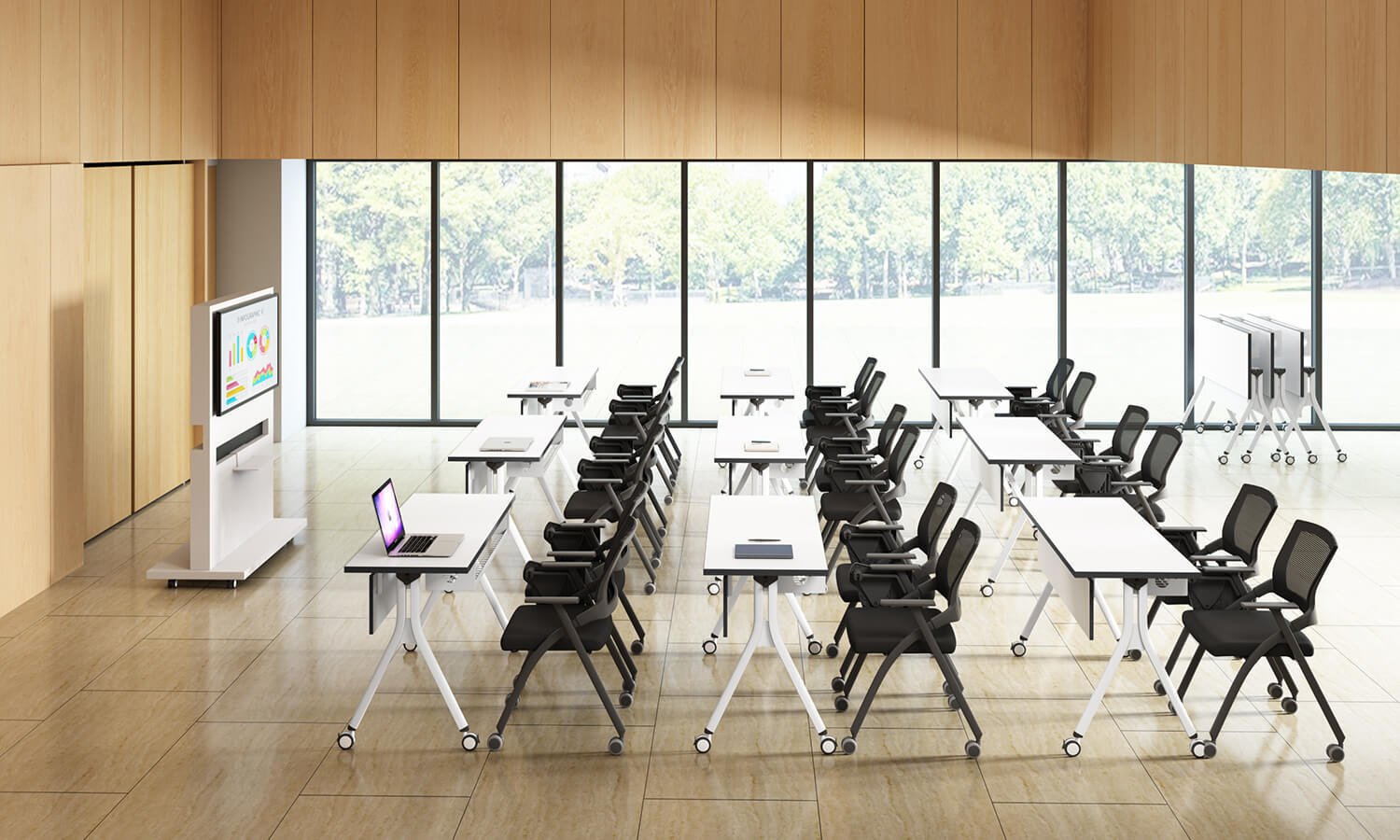 The right training room chairs are essential for creating an effective learning environment. Ergonomically designed chairs promote good posture and prevent discomfort during long periods of sitting. This helps improve concentration and promotes initiative and participation in learning activities. DIOUS Furniture's range of ergonomic training room chairs provides excellent support and comfort, ensuring that trainers and trainees can focus on the task at hand.
Customizable Solutions for Every Need
At DIOUS Furniture, we understand that every workspace is different, and every training room has unique requirements. That's why we offer a variety of configurations and styles to choose from, giving you the flexibility to customize your training chairs according to your needs. You can select the materials and colors that match your office decor and even add writing pads or casters for added flexibility.
Space-Saving Stackable Design
Training rooms often have limited space, which is why DIOUS Furniture's training room chairs are designed to be foldable and stackable. This means you can easily store them away when not in use, freeing up space for other activities. The stackable design also allows for easy transportation, making it convenient for reconfiguring your training space as needed.
A Global Solution Provider
DIOS Furniture provides a full range of products and solutions for all kinds of workspaces globally. Our products are crafted using high-quality materials and eco-friendly manufacturing processes, ensuring that our furniture is both durable and sustainable. With DIOUS Furniture, you can be sure that you are getting the best quality products and solutions for your office training room needs.
Conclusion
In conclusion, DIOUS Furniture's ergonomic training room chairs provide an ideal solution for upgrading your office learning environment. our customizable design, space-saving stackable feature, and sustainable manufacturing processes make them an excellent investment for any workspace. Improve the comfort, productivity, and functionality of your training space today with DIOUS Furniture's range of training room chairs. So, whether you're a small startup or a large organization, DIOUS Furniture has got you covered!
What Can We Do for You

ODM & OEM

Customization

Fast Delivery from Stock

CAD Layout & Rendering
No.422, Jin'ou Road, Jianghai District, Jiangmen City, Guangdong, China
Follow Us