DIOUS Furniture - Creating Sustainable and Comfortable Workspaces with Task Office Chairs
What is a task office chair? A task office chair is an essential piece of furniture in any workspace. It provides a comfortable seating solution for workers who spend long hours sitting and performing various tasks. With so many options to choose from, it can be challenging to pick the right task office chair that meets your specific needs.
When choosing a task office chair, consider the purpose of its use. If you're looking for a chair that you'll use frequently, such as an executive chair or a high-back chair, look for something that's more comfortable, sturdier, and supportive. On the other hand, if you need a chair for occasional use by guests or clients, you can consider more decorative elements. Do you know what is a task office chair?
Introducing DIOUS Furniture and Its DL8801 Task Chair
DIOUS Furniture is a leading commercial furniture manufacturer dedicated to creating sustainable and comfortable workspaces. With our comprehensive solution proposals based on a wide range of products and customized options, we provide a one-stop choice space for clients.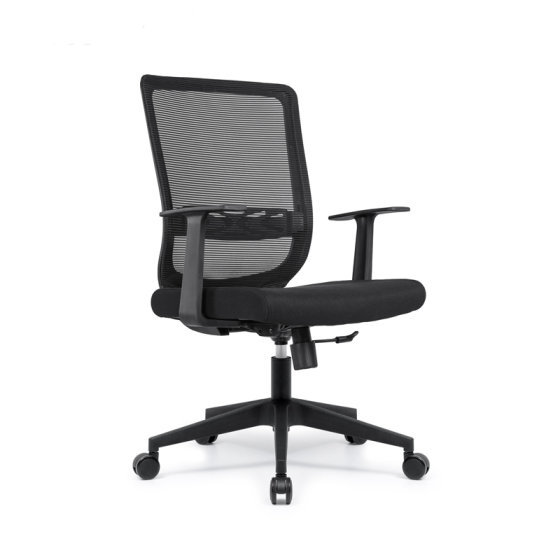 One of our outstanding office chair solutions is the DL8801 Task Chair. This comprehensive seating solution offers superior comfort and breathability, thanks to its full mesh back that helps airflow for optimal temperature control. It also features adjustable lumbar support that protects the spine and back health, keeping you comfortable even during long workdays.
DIOUS Furniture's Commitment to Sustainability
At DIOUS Furniture, sustainability is a top priority. we design our products with the life cycle in mind, ensuring that we source materials and control quality responsibly and carefully. As a leading player in the commercial furniture industry, we undertake obligations to the national path towards peak emissions and carbon neutrality, making efforts to reduce the effects of global warming and other possible aspects of the life cycle.Now you must be aware of what is a task office chair.
Conclusion
In conclusion, choosing the right task office chair is crucial to ensure comfort and productivity in the workspace. With its DL8801 Task Chair, DIOUS Furniture offers a comprehensive seating solution that combines classic looks with practical functions for optimal support and breathability. Moreover, our commitment to sustainability makes them an excellent choice for clients who value eco-friendly and socially responsible practices.
What Can We Do for You

ODM & OEM

Customization

Fast Delivery from Stock

CAD Layout & Rendering
No.422, Jin'ou Road, Jianghai District, Jiangmen City, Guangdong, China
Follow Us