DIOUS Furniture - The Best Task Chair for Comfort and Sustainability
If you spend most of your workday sitting behind a desk, then you know how important it is to have a comfortable and sturdy office chair that can keep up with your busy schedule. Not only will a good task chair provide support for your back, neck, and arms, but it can also add a touch of elegance to your workspace. But with so many chairs on the market, you may be wondering, what is the best task chair?
Look no further than DIOUS Furniture's DL936 Task Chair. This modern executive leather chair is designed with both comfort and sustainability in mind, making it the perfect addition to any workspace.
Why a Comfortable and Sturdy Office Chair is Essential for Your Workday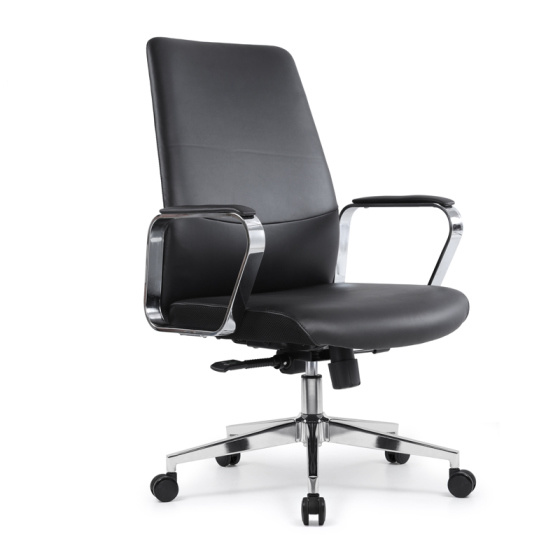 Sitting for long periods of time can take a toll on your body, leading to discomfort, fatigue, and even pain. You may have some confusions on it, such as "what is the best task chair". The DL936 Task Chair does just that, with its ergonomic design and padded armrests that relieve wrist fatigue and provide maximum sitting comfort.
Meet the DL936 Task Chair - The Best Task Chair on the Market
What sets the DL936 Task Chair apart from other task chairs on the market is its multifunctional design that accommodates a variety of user needs. With an adjustable height feature and a soft cushion made of high-density sponge, this chair can fully satisfy all aspects of the user's seating needs. Plus, with a V/CBM of 0.22 to 0.28, this chair is compact enough to fit into any workspace without taking up too much room.
DIOUS Furniture's Commitment to Sustainability and Comfort
At DIOUS Furniture, we are committed to creating green and comfortable workspaces for our clients. That's why all of our products, including the DL936 Task Chair, are designed with sustainability in mind. We integrate energy-saving policies into our work and design, and we're dedicated to reducing the effects of global warming and other possible aspects of the life cycle. With DIOUS Furniture, you can have peace of mind knowing that your task chair is not only comfortable but also eco-friendly.
Conclusion
If you're wondering "what is the best task chair", look no further than the DL936 Task Chair from DIOUS Furniture. With its ergonomic design, adjustable features, and commitment to sustainability, this chair is the perfect addition to any workspace. So invest in yourself and your workday by upgrading to the DL936 Task Chair today.
What Can We Do for You

ODM & OEM

Customization

Fast Delivery from Stock

CAD Layout & Rendering
No.422, Jin'ou Road, Jianghai District, Jiangmen City, Guangdong, China
Follow Us