Transform Your Office Space with the Elegance of DIOUS Furniture
The right office desk can make a significant difference in your workplace productivity and overall ambiance. DIOUS Furniture understands this, which is why we have introduced our Paries series, featuring a stunning white L-shaped office desk. This article will delve into the various aspects of the white L-shaped office desk offered by DIOUS Furniture, highlighting its flexibility, modularity, practicality, and stylish design.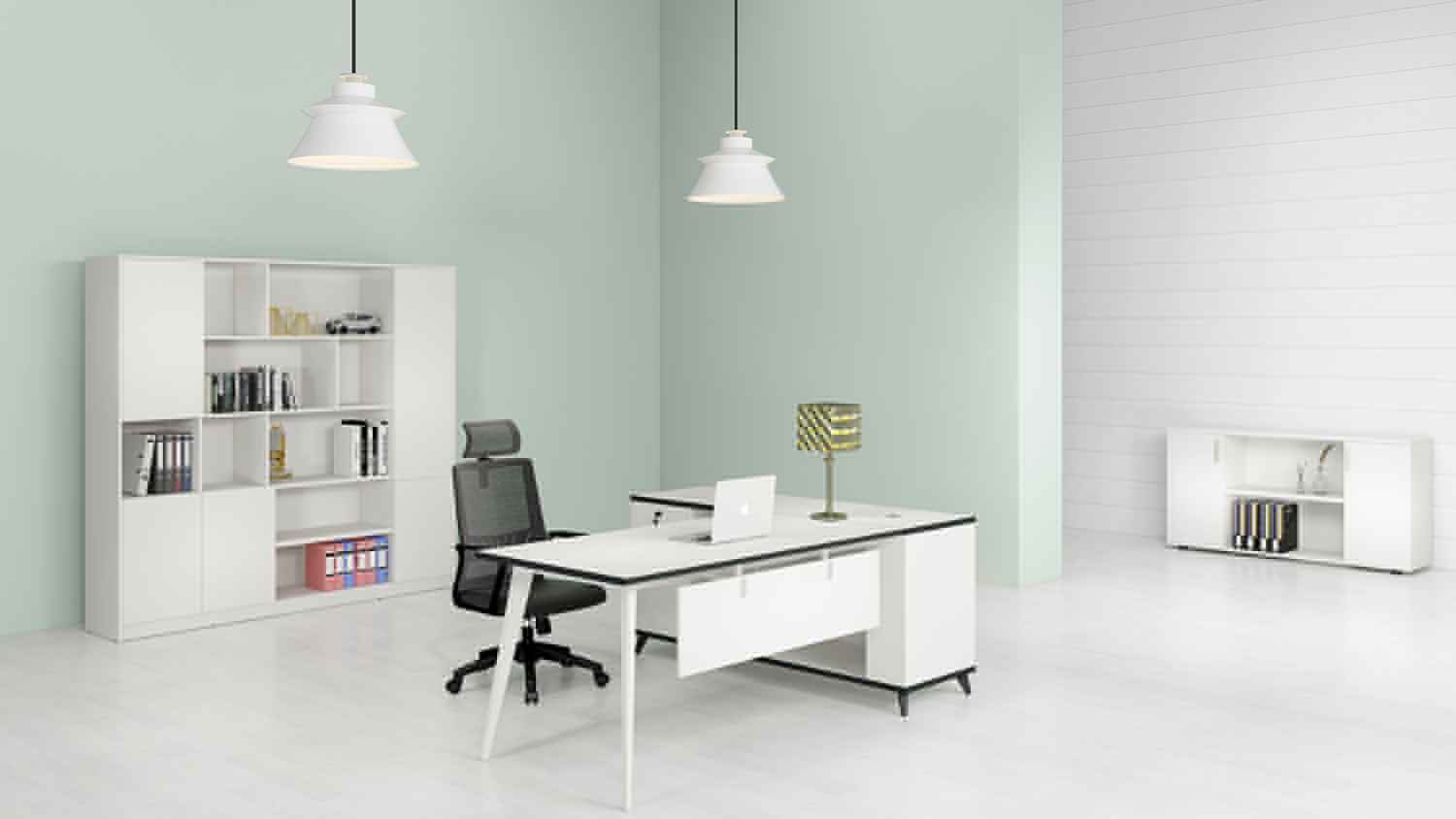 Customizable Options for Your Unique Style
DIOUS Furniture provides customers with three standard colors, including an elegant white option. However, we also offer the option to customize the desk according to your preferred colors and dimensions. This means you can tailor your office space to match your style and individual requirements, creating a truly personalized workspace.
Versatile Applications for Any Workspace
One of the key features of the Paris series is flexibility and versatility. Whether you need a desk for a private office, a staff working area, or collaborative spaces, DIOUS Furniture has got you covered. The multiple options in the Paries series cater to different spaces and functionalities, ensuring that you find the perfect fit for your specific needs.
Practicality Meets Minimalism in Design
Apart from functional versatility, the white L-shaped office desk from DIOUS Furniture stands out with its stylish and minimalist design. The desk embraces nature-inspired elements, incorporating a thinner tabletop to create a sleek and contemporary look. Additionally, the elegant leg design, with its gradual decrease in thickness from top to end, adds a touch of sophistication to any office environment.
Conclusion
The white L-shaped office desk from DIOUS Furniture is a remarkable choice for individuals seeking a flexible, practical, and visually appealing desk for their workspace. With our customizable options, versatile applications, and stylish design, this desk is sure to enhance both the aesthetics and functionality of any office setting. Invest in DIOUS Furniture's white L-shaped office desk and elevate your work experience today.
What Can We Do for You

ODM & OEM

Customization

Fast Delivery from Stock

CAD Layout & Rendering
No.422, Jin'ou Road, Jianghai District, Jiangmen City, Guangdong, China
Follow Us