Streamline Your Office Storage with DIOUS Furniture's White File Cabinet with Lock
Discover the perfect blend of style, functionality, and security with DIOUS Furniture's Milano Series white file cabinet with lock. Designed to enhance office efficiency, this cabinet offers a scientific division of storage space, ensuring optimal organization and privacy. Featuring swing glass doors with soft closed hinges, this cabinet provides seamless operation and added convenience. Let's explore the key aspects of this remarkable filing solution.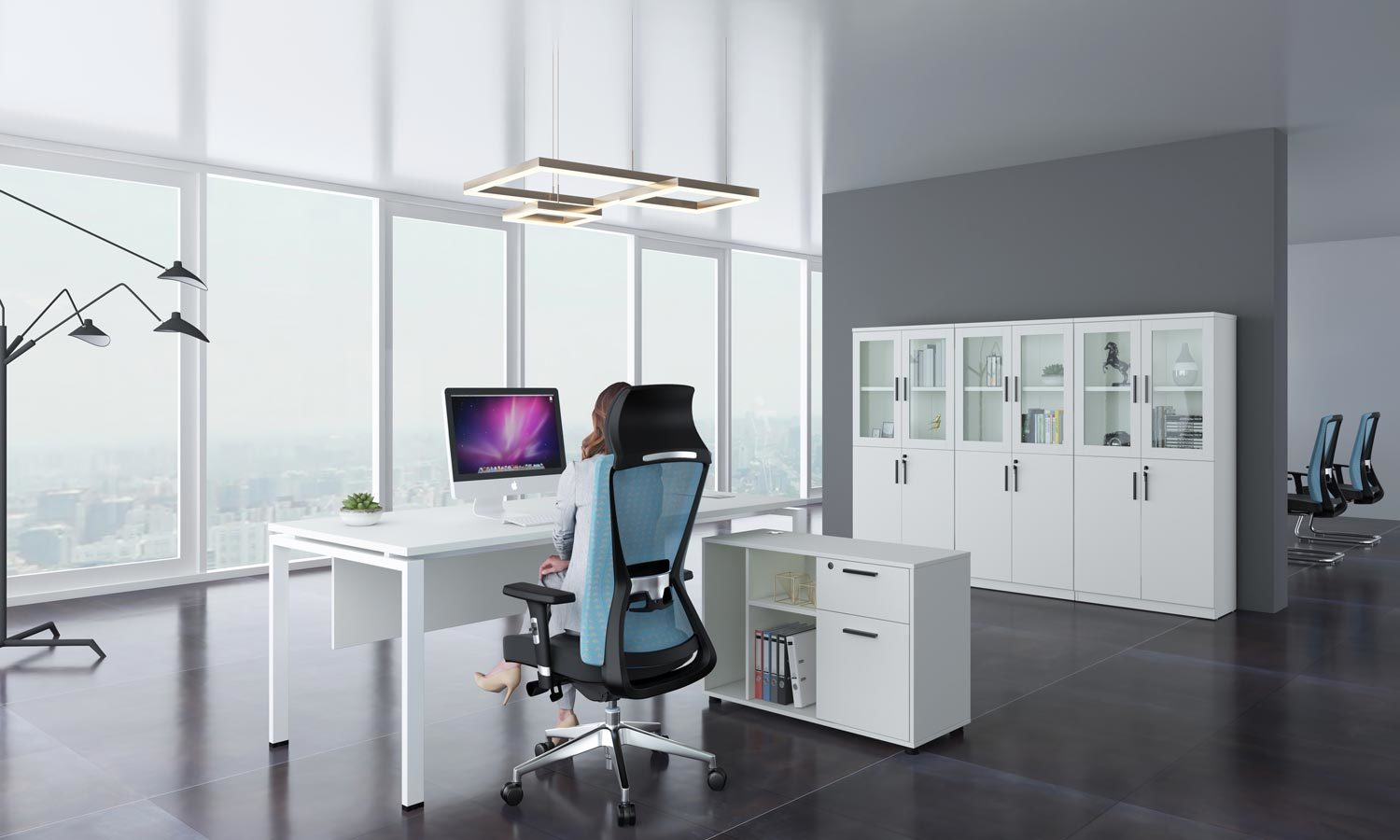 Scientific Division of Storage Space: Organize with Precision
Efficient Partitioning: The Milano Series effectively divides the storage space into small partitions, allowing for precise categorization and easy retrieval of files and documents.
Customized Storage: With private and public storage purposes, these cabinets cater to the individual needs of different users, ensuring confidentiality and optimized organization.
Swing Glass Door with Soft Closed Hinge: Effortless Access and Security
Automatic Closure: The swing glass door is equipped with a soft closed hinge, ensuring that it seamlessly closes on its own when partially opened. This feature eliminates the need to manually close the door, saving time and effort.
Adjustable Speed Control: Some hinge options provide adjustable speed control, allowing you to customize the closing speed according to your preference. Maintain a smooth and controlled operation tailored to your workspace requirements.
Versatile Options for Workspace Customization: Tailor Your Office Environment
Legged Executive and Conference Tables: Combine the white file cabinet with lock with matching legged executive and conference tables to create a cohesive and professional office setting.
Rear File Cabinets: Expand your storage capacity with rear file cabinets that seamlessly integrate into your workspace layout, providing easy access to essential documents.
Coffee Tables and Side File Cabinets: Enhance functionality and aesthetics by incorporating coffee tables and side file cabinets. These versatile additions offer both storage and surface space for a well-organized and inviting office environment.
Tall File Cabinets with Glass Doors: Opt for tall file cabinets with glass doors to showcase important files while ensuring easy accessibility and protection against dust and debris.
Mobile Bases: Increase flexibility and efficiency by adding mobile bases to your filing system. Easily move the cabinet as needed, promoting a dynamic and adaptable workspace.
Conclusion
Elevate your office storage system with DIOUS Furniture's white file cabinet with lock. Benefit from its scientific division of storage space, ensuring efficient organization and customized storage. Enjoy the convenience of swing glass doors with soft closed hinges, providing effortless access while maintaining security. With versatile customization options and enhanced file protection, DIOUS Furniture enables you to streamline your office storage and create a productive and secure work environment.
Read More:
https://www.dious-furniture.com/Spaces_detail/how-tall-is-a-conference-table.html
https://www.dious-furniture.com/Spaces_detail/what-to-put-on-a-coffee-table.html
https://www.dious-furniture.com/Spaces_detail/how-to-choose-a-coffee-table.html
https://www.dious-furniture.com/Spaces_detail/how-to-display-coffee-table-books.html
https://www.dious-furniture.com/Spaces_detail/what-shape-coffee-table-for-sectional.html
What Can We Do for You

ODM & OEM

Customization

Fast Delivery from Stock

CAD Layout & Rendering
No.422, Jin'ou Road, Jianghai District, Jiangmen City, Guangdong, China
Follow Us