Elevate Your Office Space the White Wood File Cabinet from DIOUS Furniture
Discover the Delin Series white wood file cabinet by DIOUS Furniture! We are designed to bring a fresh sense of inspiration and aesthetics to your office space. With its sleek wooden style and multiple small storage spaces, this file cabinet offers a simple yet elegant design that enhances both functionality and visual appeal.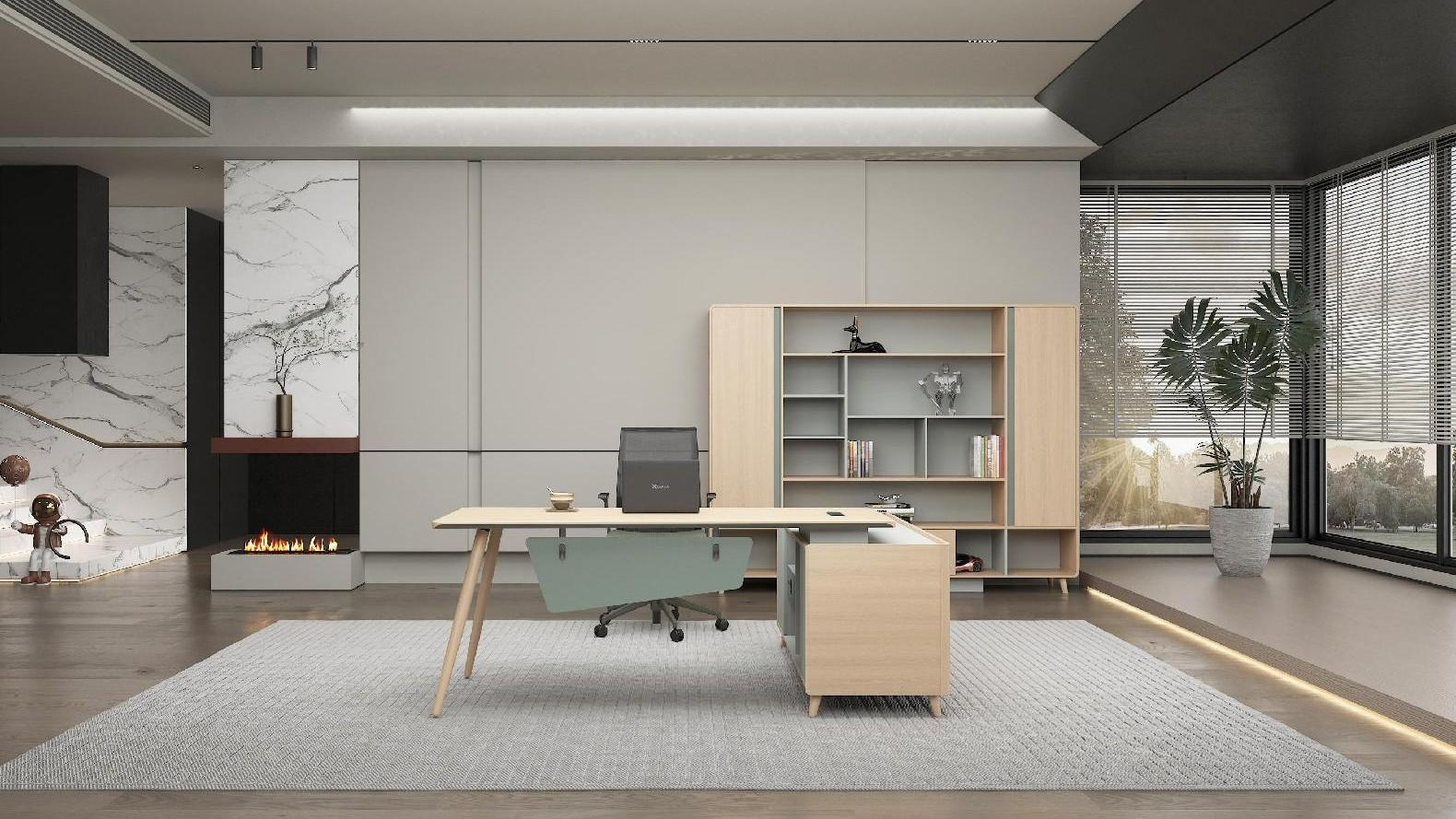 Inspiring Minimalism for an Organized Workspace
The Delin Series white wood file cabinet combines minimalist aesthetics with practicality, making it an ideal addition to any office environment. Its simple and generous overall design creates a clean and organized atmosphere, allowing you to focus on your work without distractions. The multiple storage spaces provided ensure that all your essential documents and office supplies are easily accessible and neatly arranged.
Infusing Color Elements into a Serene Workspace
Add a touch of elegance to your office with the Delin Series file cabinet's unique color elements. Designed to blend seamlessly into a simple and concise workspace, these color accents break the monotony and create a visually stimulating environment. The cabinet not only offers functional storage but also doubles as a stylish display accessory, effortlessly enhancing the aesthetic appeal of your office space.
Convenience Redefined with Thoughtful Design
Experience unparalleled convenience with the Delin Series white wood file cabinet. The inclusion of cabinet doors provides additional storage solutions, allowing you to keep personal items secure while maintaining a clutter-free workspace. This versatile design enables easy switching between professional and personal identities, adapting to your ever-changing needs and streamlining your office life.
Artistic Versatility for Dynamic Workspaces
The Delin Series file cabinet boasts an artistic design that suits diverse application spaces. Whether your office exudes a contemporary vibe or leans towards a more traditional aesthetic, this file cabinet seamlessly blends in. With its art-inspired elements, it creates an environment that fosters creativity and productivity, enabling you to thrive in your work.
Conclusion
Elevate your office space with the Delin Series white wood file cabinet from DIOUS Furniture. Embrace its inspiring design, unique color elements, convenient storage solutions, and artistic versatility. Discover the perfect balance of functionality and aesthetics for a truly remarkable office experience.
Read More:
https://www.dious-furniture.com/Spaces_detail/how-tall-is-a-conference-table.html
https://www.dious-furniture.com/Spaces_detail/what-to-put-on-a-coffee-table.html
https://www.dious-furniture.com/Spaces_detail/how-to-choose-a-coffee-table.html
https://www.dious-furniture.com/Spaces_detail/how-to-display-coffee-table-books.html
https://www.dious-furniture.com/Spaces_detail/what-shape-coffee-table-for-sectional.html
What Can We Do for You

ODM & OEM

Customization

Fast Delivery from Stock

CAD Layout & Rendering
No.422, Jin'ou Road, Jianghai District, Jiangmen City, Guangdong, China
Follow Us