Discover the Exquisite Elegance of DIOUS Furniture's Wooden Office Desks
Wooden office desks are not only functional workstations but also stylish additions that bring a touch of nature into your workspace. DIOUS Furniture, renowned for its commitment to craftsmanship and exceptional design, presents the Delin series of wooden office desks. Inspired by the art of nature, this collection boasts unique table leg designs, solid oak wood construction, and a perfect blend of chic aesthetics and practicality. Let's delve deeper into the captivating features of DIOUS Furniture's wooden office desks.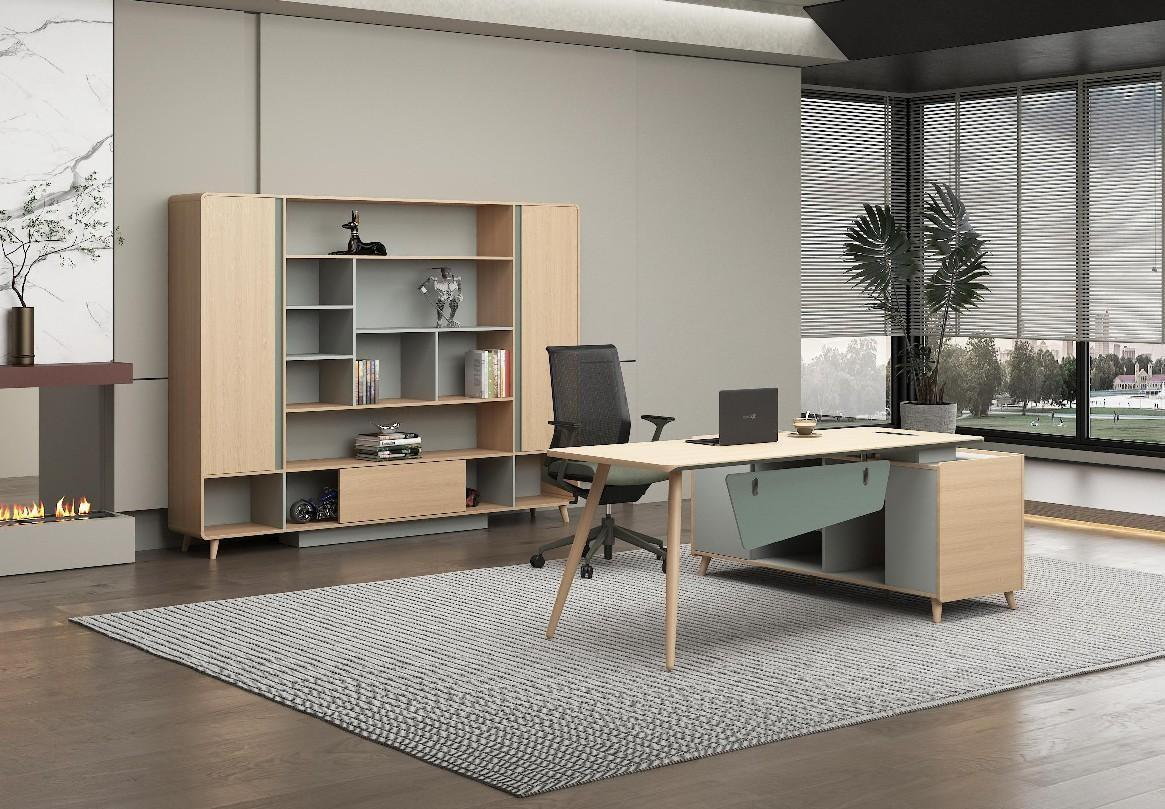 A Fusion of Nature and Style with Delin Series
Experience the awe-inspiring beauty of the Delin series, where nature meets style in perfect harmony. The designers at DIOUS Furniture have meticulously crafted these desks to reflect the elegance found in the natural world. The exquisite table leg design captures attention, adding a special touch to your office environment.
Unparalleled Stability and Installation Ease
When it comes to office furniture, stability is paramount. The Delin series executive desk features solid oak wood legs, ensuring a sturdy and reliable workstation. Not only does it provide a robust foundation for your work, but it is also remarkably easy to install. Say goodbye to wobbly desks and hello to a steadfast platform for productivity.
Showcasing Unique Taste in the Modern Workplace
In today's modern work environments, personal style matters. The Delin series wooden office desk from DIOUS Furniture allows you to showcase your unique taste effortlessly. The soft and clear wood texture adds an element of sophistication to any office space. Whether you prefer a minimalist or contemporary aesthetic, this desk fits seamlessly and elevates the overall ambiance.
The Allure of Wood Color and Geometric Beauty
The special leg design of the Delin series presents a fascinating combination of vivid character and calming aesthetics. The wood color adds warmth and charm, inviting a sense of tranquility to your workspace. Upon closer inspection, the leg design reveals a captivating resemblance to compasses, showcasing the geometric beauty of the furniture. It's a visual feast that leaves a lasting impression.
Conclusion
DIOUS Furniture's Delin series of wooden office desks effortlessly combines nature-inspired design, impeccable craftsmanship, and practical functionality. With solid oak wood legs, easy installation, and stunning aesthetics, these desks cater to the needs of the modern work environment while allowing you to express your unique style. Transform your office space with the soft and clear wood texture, vivid character, and geometric beauty of DIOUS Furniture's wooden office desks. Experience elegance and productivity in perfect harmony with DIOUS Furniture's Delin series.
What Can We Do for You

ODM & OEM

Customization

Fast Delivery from Stock

CAD Layout & Rendering
No.422, Jin'ou Road, Jianghai District, Jiangmen City, Guangdong, China
Follow Us