Modular Desk Components: The Better Layout, The Better Cooperation
DIOUS Furniture manufactures high-quality modular desk components that both block external noise and bring employees closer to the collaborative distance of the office to improve work efficiency to some degree.
Characteristics Of modular desk Components By DIOUS Furniture
Flexibility: modular desk components can be freely combined and flexibly adjusted according to different office spaces and employees' needs, and can increase or decrease the number and size of desks at any time according to the actual situation, to suit different office needs.
Economics: modular desk components are modularly designed to reduce waste and cost of materials, reduce the overall cost of procurement and installation, and save company costs.
Disassembly: modular desk components can be disassembled, facilitate transportation and relocation, reduce the cost and time of relocation and also facilitate the company's office layout and reconstruction.
Scalability: modular desk components can be scaled and adjusted according to the company's business scale and personnel changes, and can flexibly adapt to the development needs of the company.
Esthetic: modular desk components use a modern design, appearance is simple and aesthetic, can enhance the image and atmosphere of the company.
A Specific Product Designed By DIOUS Furniture
With geometric accents and simple lines, the geometric collection gives offices a contemporary, minimalist aesthetic. For all of their office needs, this series offers consumers strong equipment like executive desks, meeting tables, file cabinets, and workstations.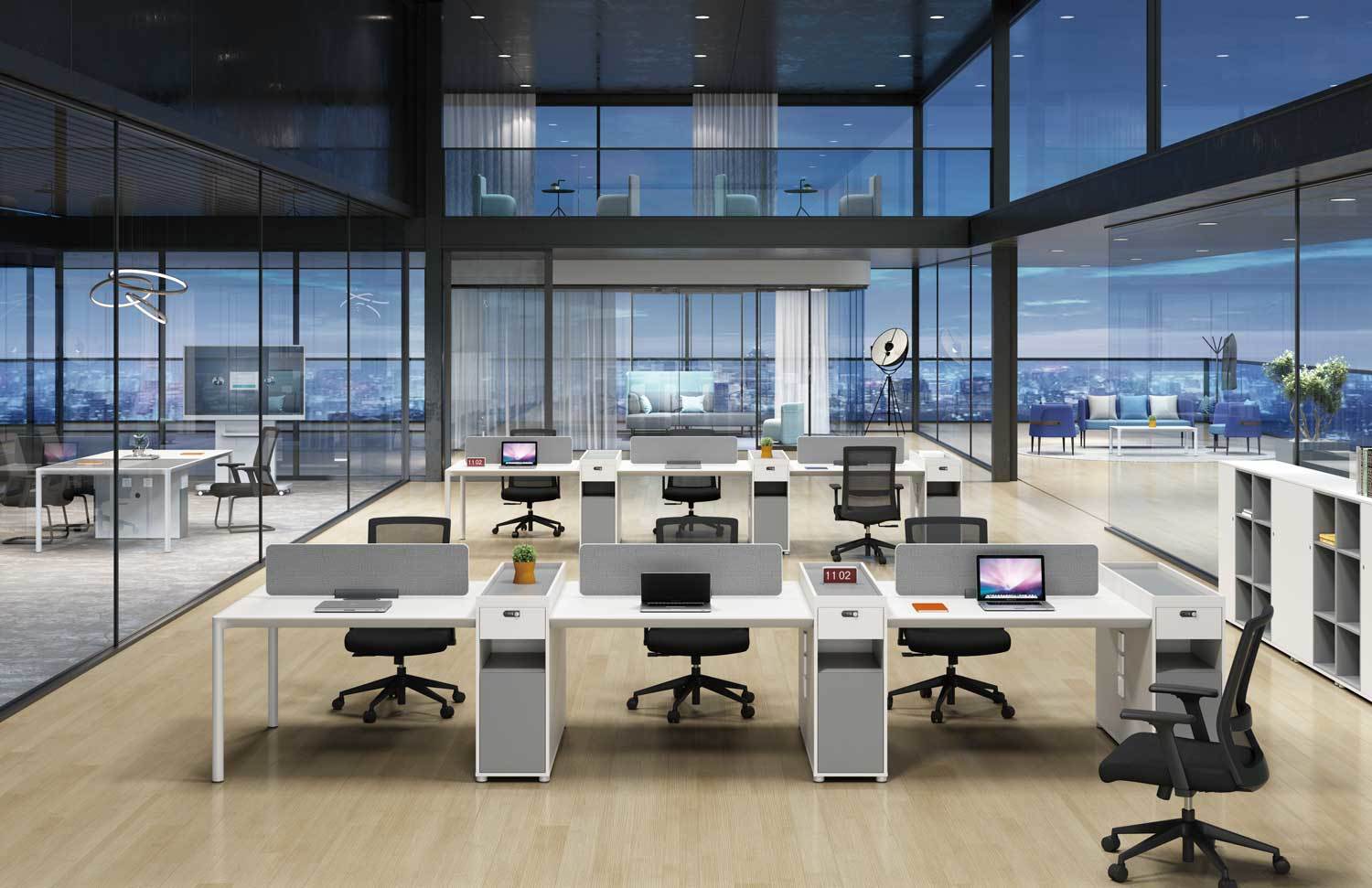 The Industrial Series staff workstations' modular construction makes disassembling and reassembling simple. Different users' storage needs can be satisfied by various locker combinations.
The desktop has a triangular-shaped iron table screen with a trendy and useful design.
Staff workstations come in two colors, allowing users to match them to the design of their office.
A trendy workplace environment is created by cutting-edge multipurpose screens and sophisticated desktop wiring boxes.
Conclusion
By offering comprehensive solutions based on a variety of standard items and specialized options, DIOUS Furniture is dedicated to helping customers create pleasant, environmentally friendly workspaces. We offer a wide variety of products and services to many businesses all around the world. A significant chunk of our attentive and committed staff is one of the many benefits of our great design. DIOUS Furniture is a reliable furniture manufacturer, wholesale office furniture, accept Original Equipment Manufacturer and Custom Service.
What Can We Do for You

ODM & OEM

Customization

Fast Delivery from Stock

CAD Layout & Rendering
No.422, Jin'ou Road, Jianghai District, Jiangmen City, Guangdong, China
Follow Us