Apartment Furniture Solution for Hangzhou Binjiang Real Estate Group Co., Ltd
---
Time of issue:Feb 09,2022
Hangzhou Binjiang Real Estate Group Co., Ltd. (stock code 002244) was established in 1992. It is one of the top 500 private enterprises, as well as top 50 real estate enterprises, in China, and a leading real estate company in the Yangtze River Delta. The high-quality apartment community under Binjiang Group are well equipped with commercial facilities and is an ideal residence for urban families and urban elites.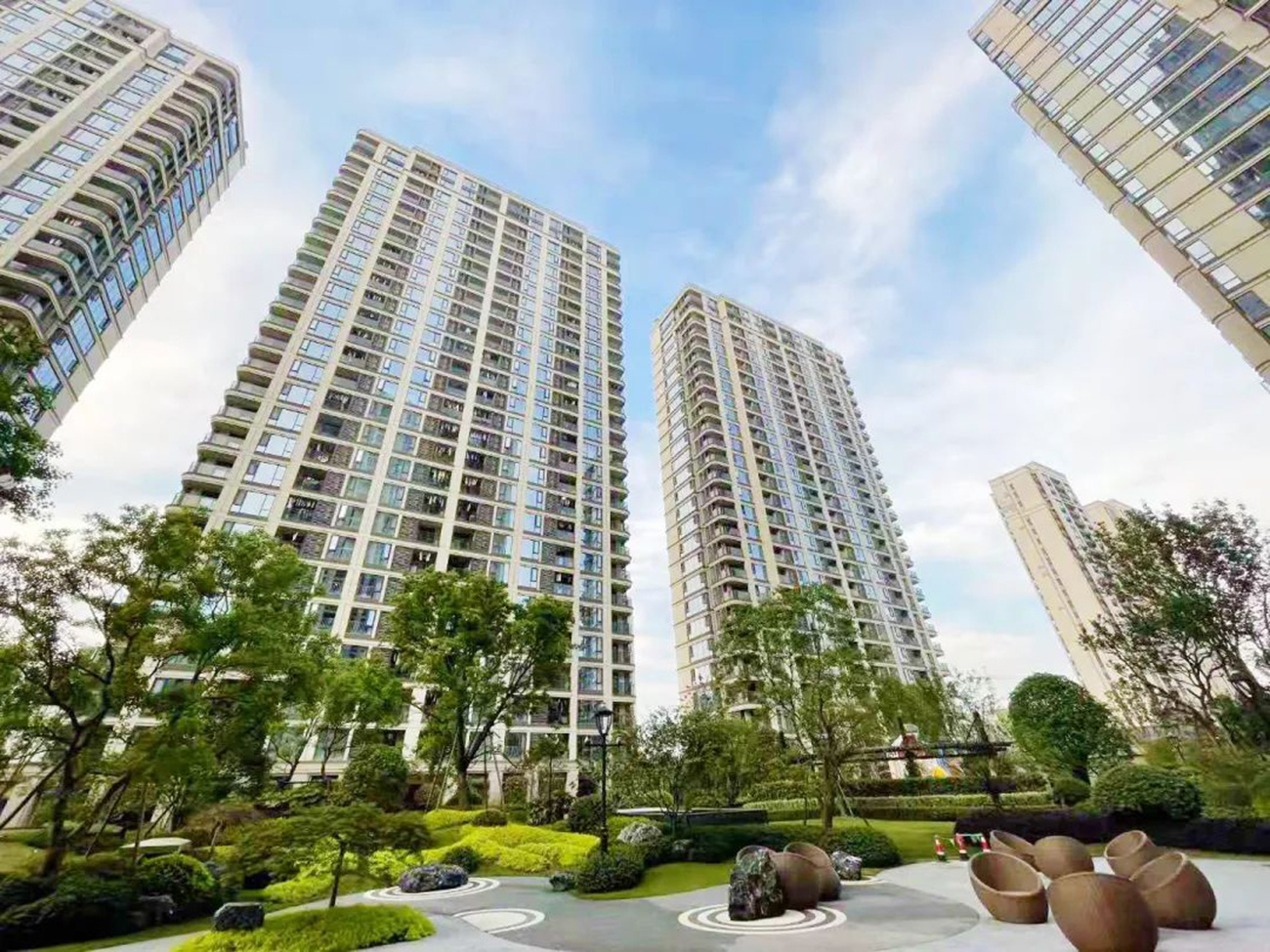 We are proud to provide apartment furniture solution services for the commercial apartments of the Binjiang Group, using Morandi Brown and Quiet Grey to create a new practice of spatial aesthetics and living experience.
MORANDI BROWN -Living room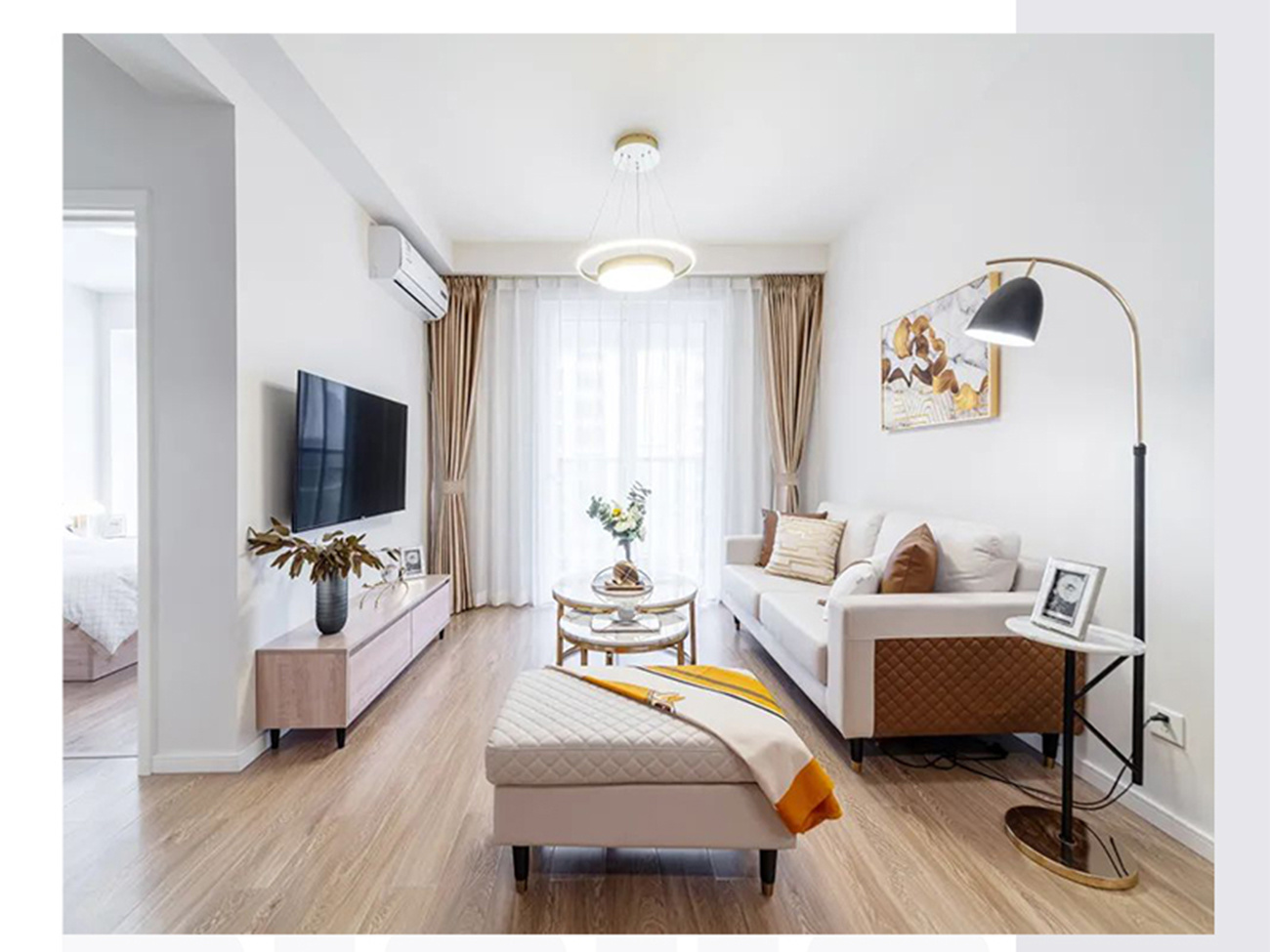 The design of the living room focuses on visual consistency. The original wood color is the main color, with Morandi Brown as the matching color and gold as the accent color, showing the layering of the space.
MORANDI BROWN -Dinning room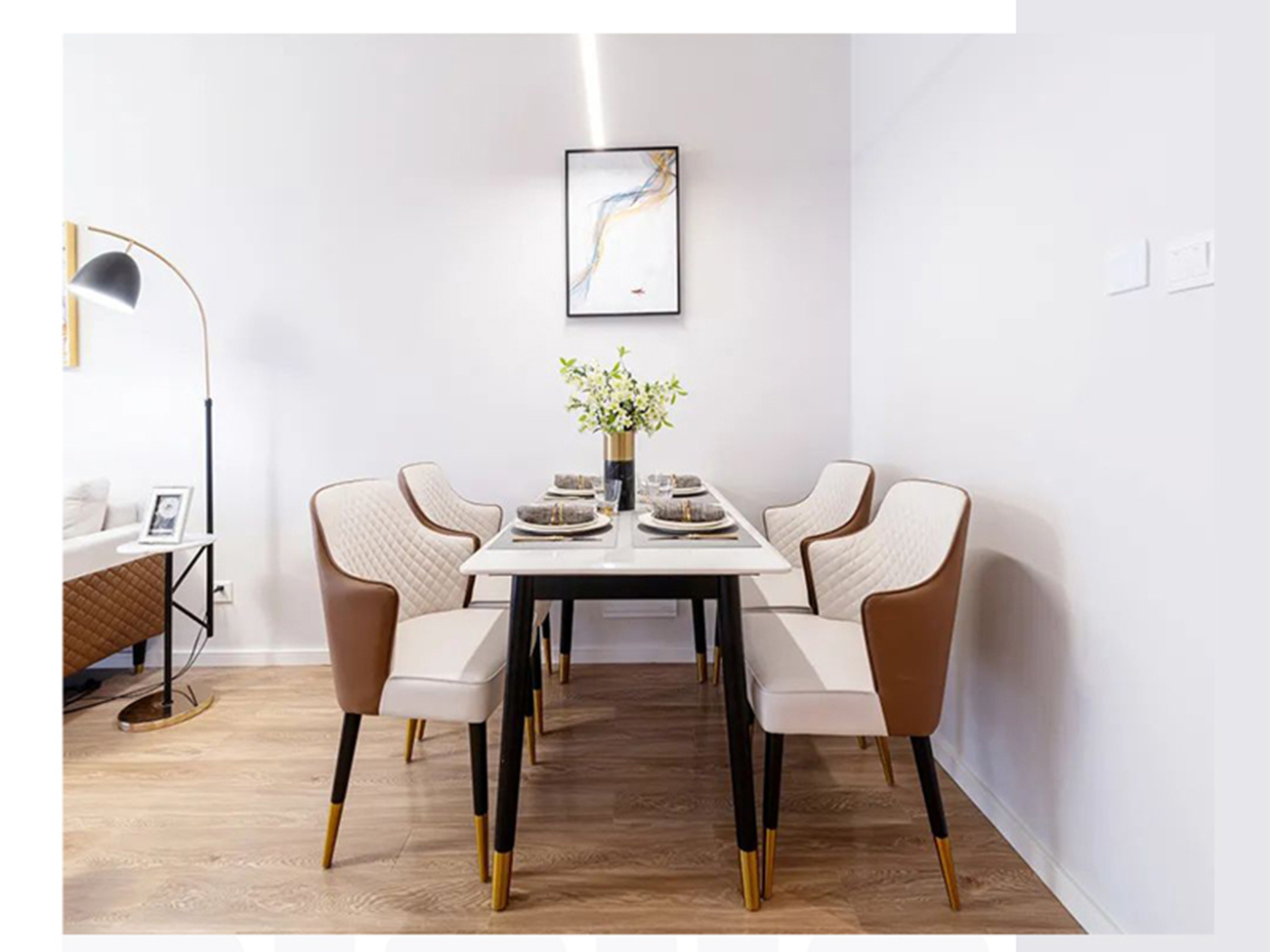 The reasonable partitioning of the dining room maintains the integrity of the space, and the marble tabletop paired with the coffee-colored leather chairs increases the artistic atmosphere.
MORANDI BROWN -Bedroom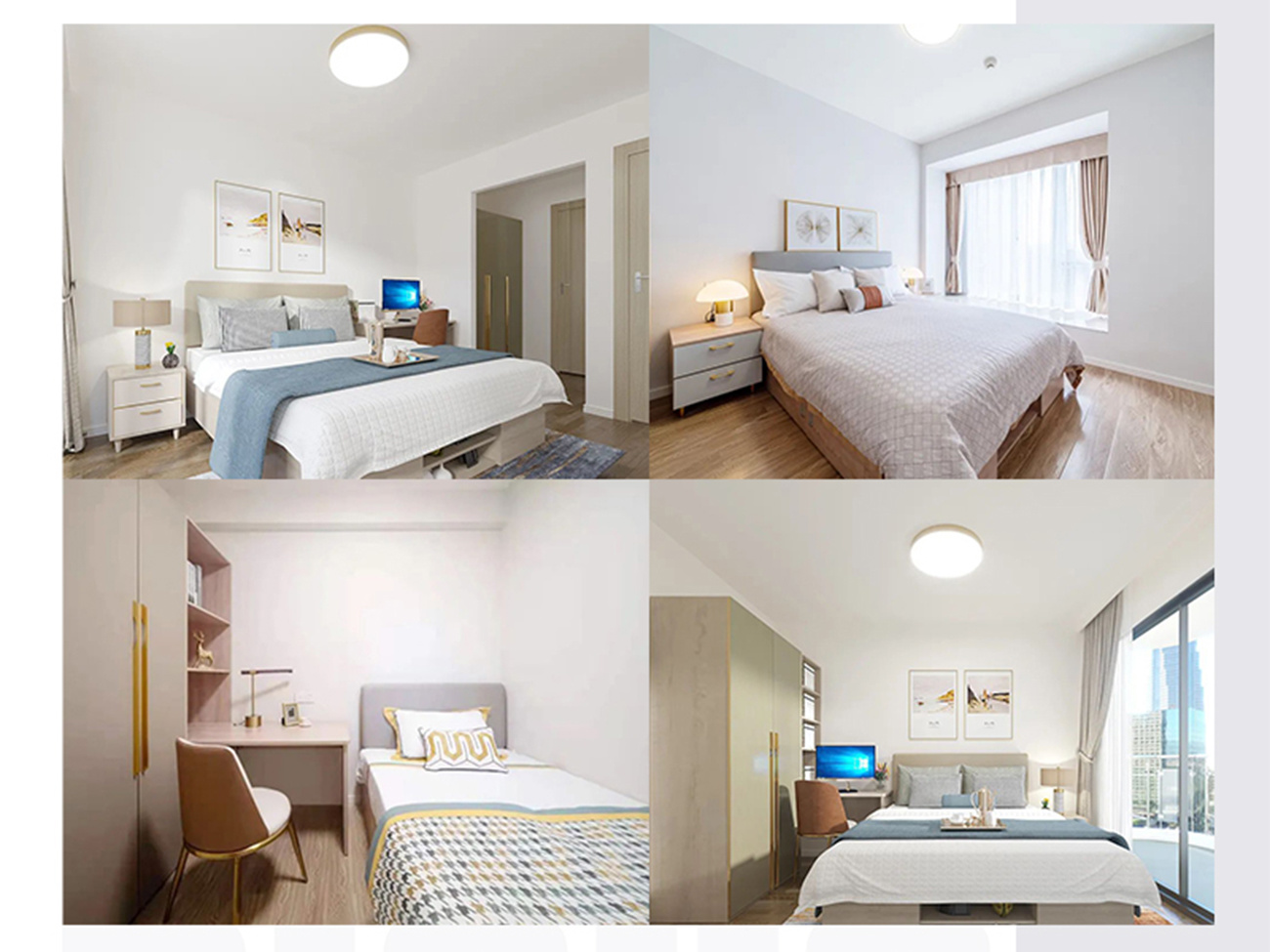 The bedroom design extends the warm tones, with a simple and elegant overall wardrobe, expressing a classic taste.
GRAY -Living room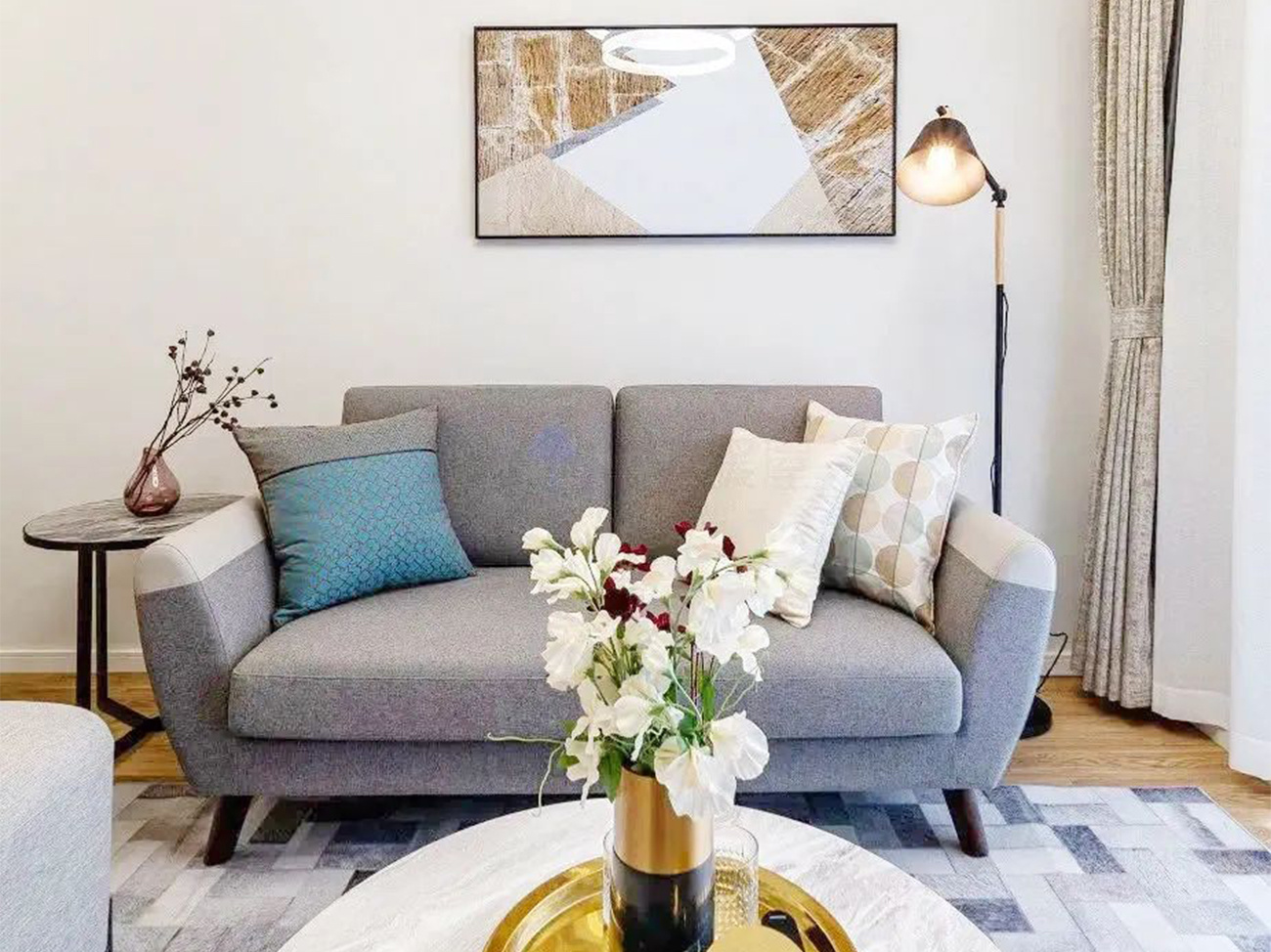 The designer chose a light gray fabric sofa with light lines for living room to create a pure and quiet aesthetic atmosphere, making the whole living space dynamic.
GRAY-Dinning room
The ingenious combination of black dining table leg and original wood tabletop presents a unique experience in visual senses.
GRAY-Bedroom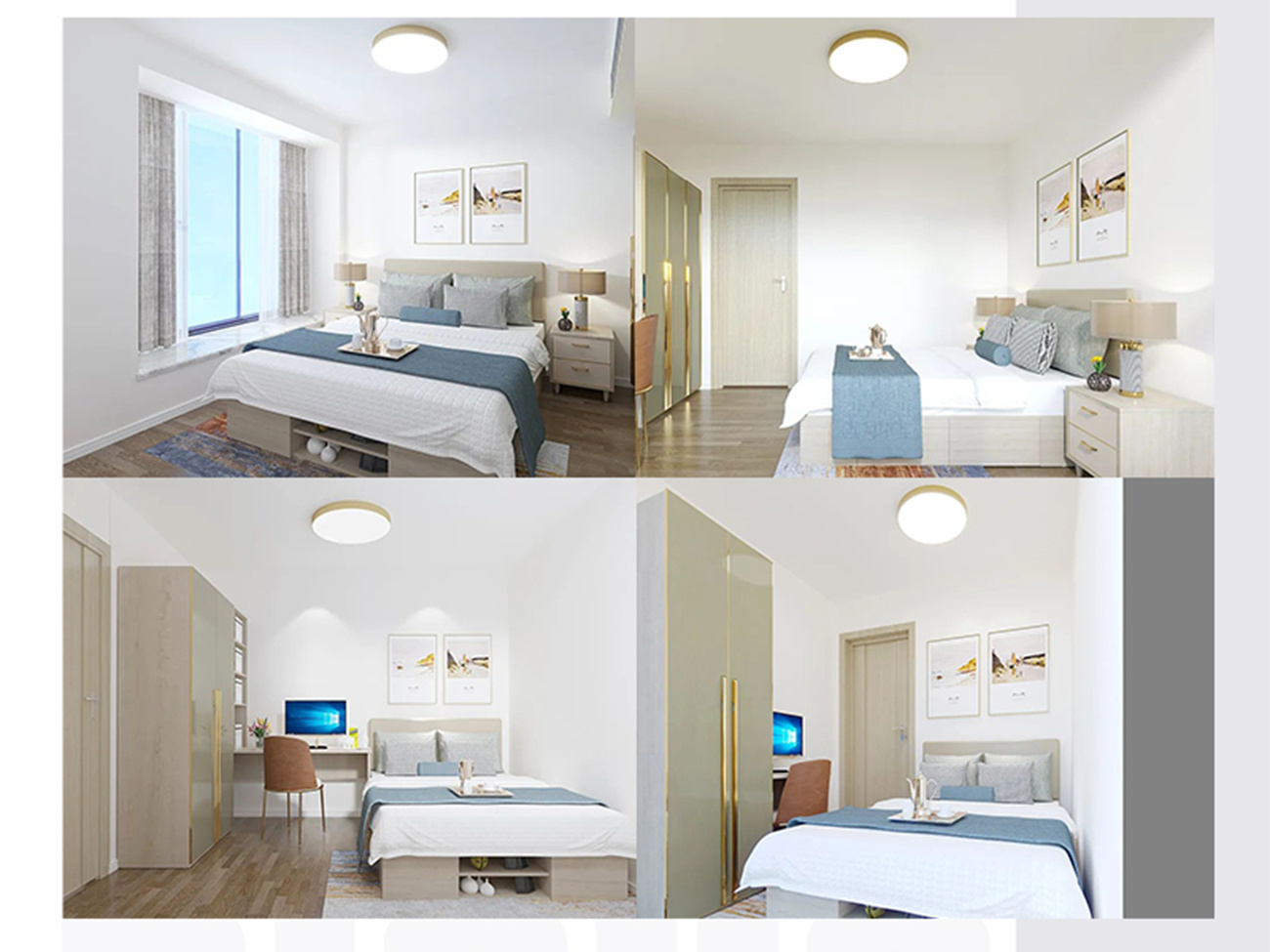 The overall tone of the bedroom is a soft creamy white. The light-colored multifunctional combination bed and double-door wardrobe match with the white wall, providing more space for imagination and warm feeling.
Furniture,apartment furniture solutions,Hangzhou Binjiang Real Estate Group Co., Ltd,apartment furniture
REFER TO OTHER CASES
---
undefined
No.422, Jin'ou Road, Jianghai District, Jiangmen City, Guangdong, China
Follow Us