CLASSIC HIGHLY EFFIENCY OFFICE FURNITURE SERIES :DIOUS -Vera Series
Vera Collection is efficient office furniture and features a modern minimalist style to create a more comfortable and efficient workspace!
---
Time of issue:2022-03-10
Employees spend a lot of time in the office. Do you still use outmoded furniture in working space? What can you do to make your office comfortable and stylish? A healthy working environment generates highly productive results.
The Vera Collection blurs the lines between residential and office designs, in a modern minimalist style, simple and smooth, creating a more comfortable and effective working space. Its perfect color combinations reserve the eastern classic and is full of western enthusiasm. Let's explore more.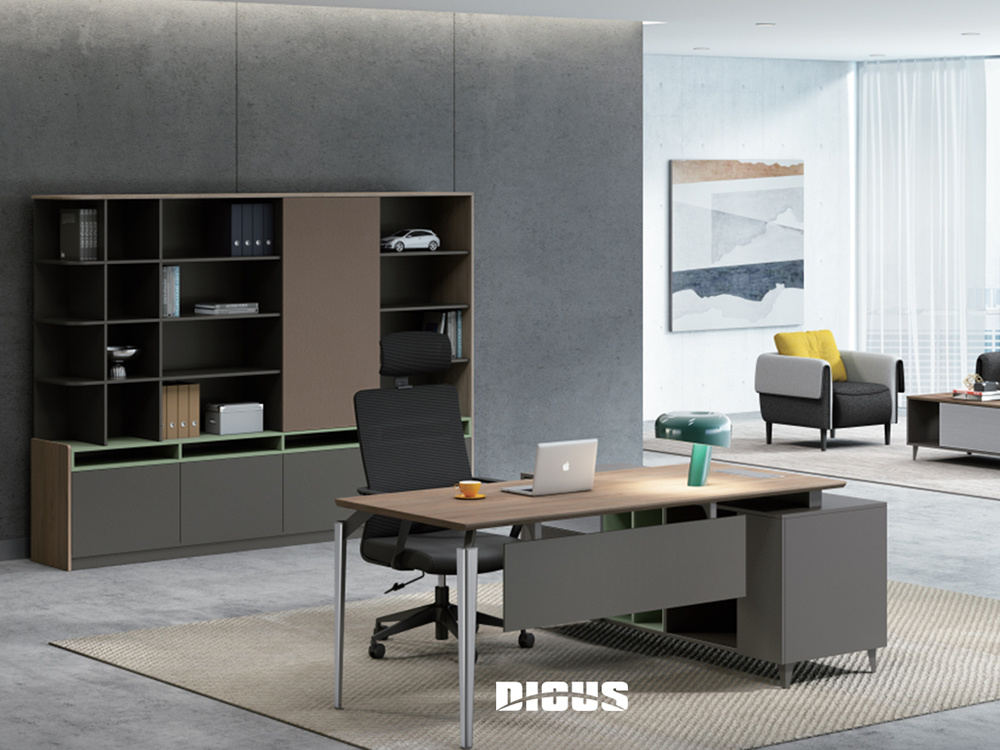 Cozy workstation
Here below is a solution of Vera series furniture offered to one of our client. The color combinations present a harmonious and relaxed atmostphere, keeping people calm and fresh. The low cabinets alongside the aisle ensure enough space for public documents storage. And the workstation tables can extended based on the users' need, flexible and effective.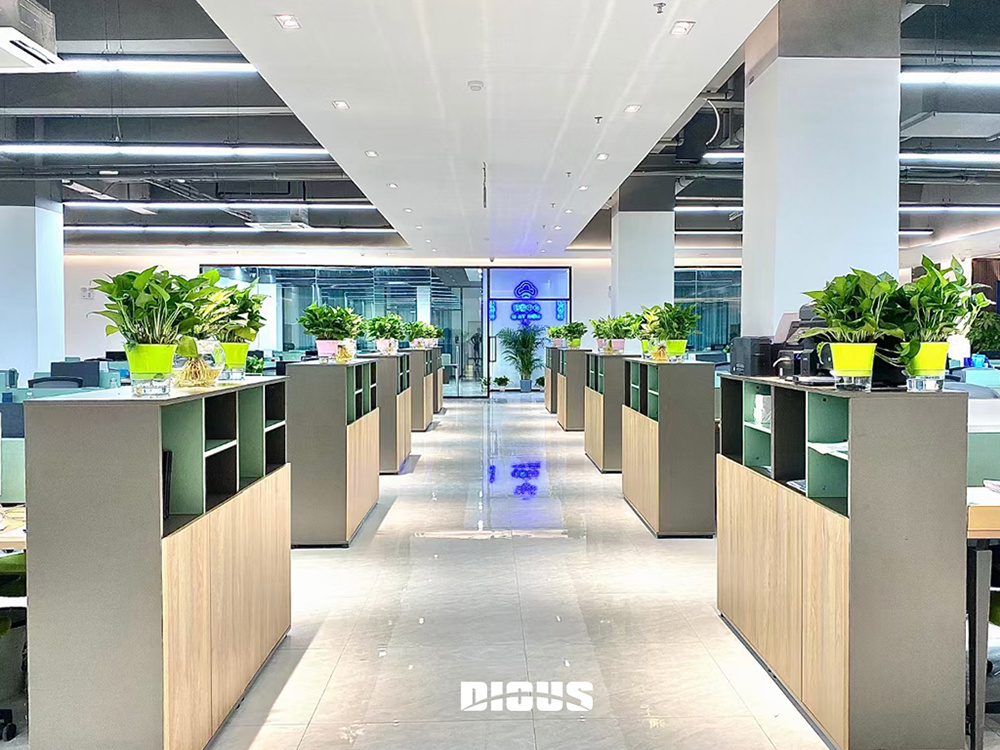 Back to nature
Natural elements such as wood and plants are used throughout the office space for architecture and decoration. When plants are in a workplace, it will reduce stress, noise, and carbon dioxide, adding more refreshing air into the environment. The plant echos our light green table screen, refreshing and relaxed.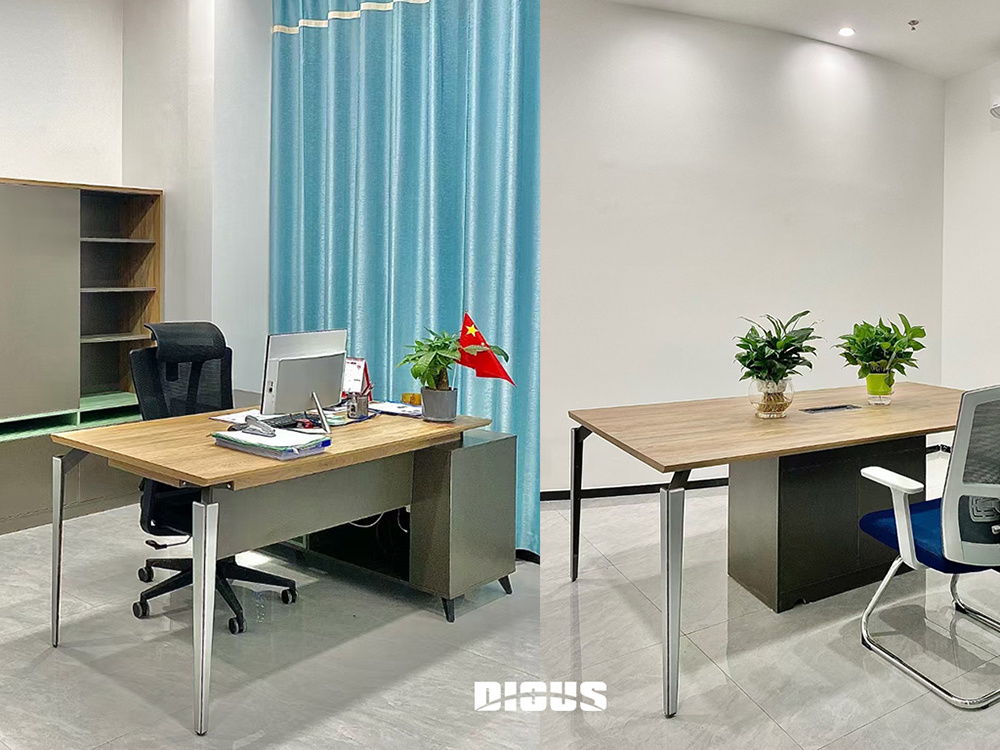 Open-plan layouts for open minds
Open layout offices can create a more attractive and dynamic workspace, increasing employees' productivity and collaboration, which makes communications much easier as work is not the thing of one individual, but the thing of a team.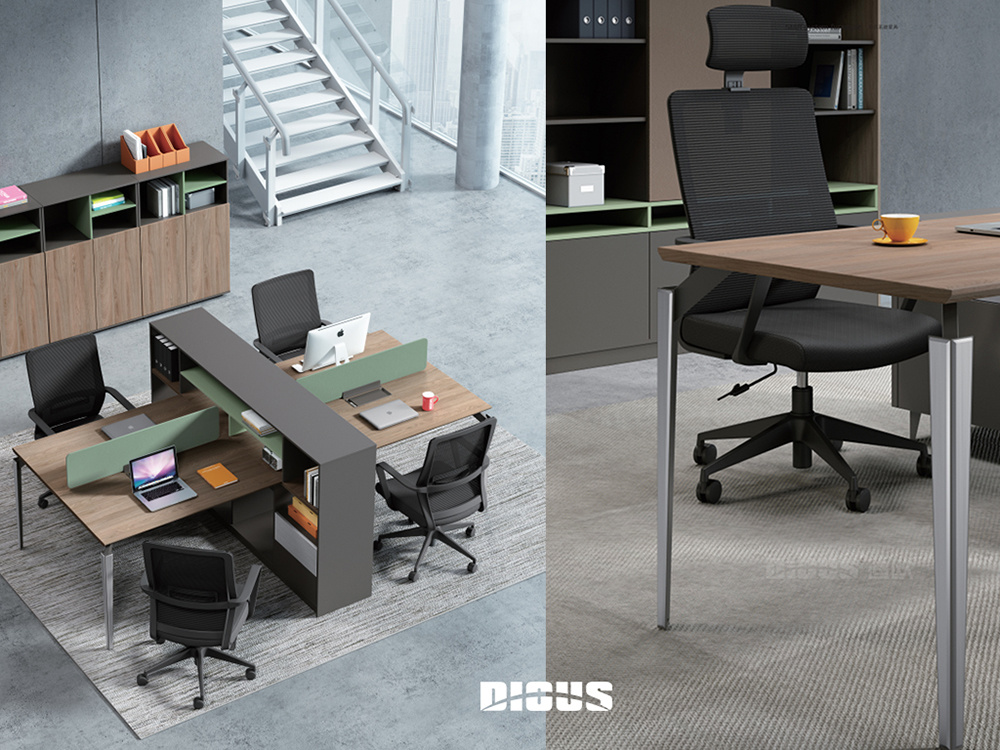 Vera series products are available in a wide range of options, from different sizes and heights of document cabinets, conference tables, and multiple staff chairs to support the needs of different customers. We can also offer customized services to increase the fun of your office life.
Welcome you to contact us for your spaces solution.
efficient office furniture,modern office furniture,office furniture sets
PUPULAR NEWS
---
undefined
No.422, Jin'ou Road, Jianghai District, Jiangmen City, Guangdong, China
Follow Us