Healthcare Furniture Solution for Guangzhou Royallee Cancer Hospital
---
Time of issue:Oct 13,2022
Designed by a French AIA engineering design company, Guangzhou Royallee Cancer Hospital is a modern tertiary oncology hospital.
It perfectly integrates the art of architecture and the humanistic concept of being people-oriented, providing cancer patients with a comfortable healing environment.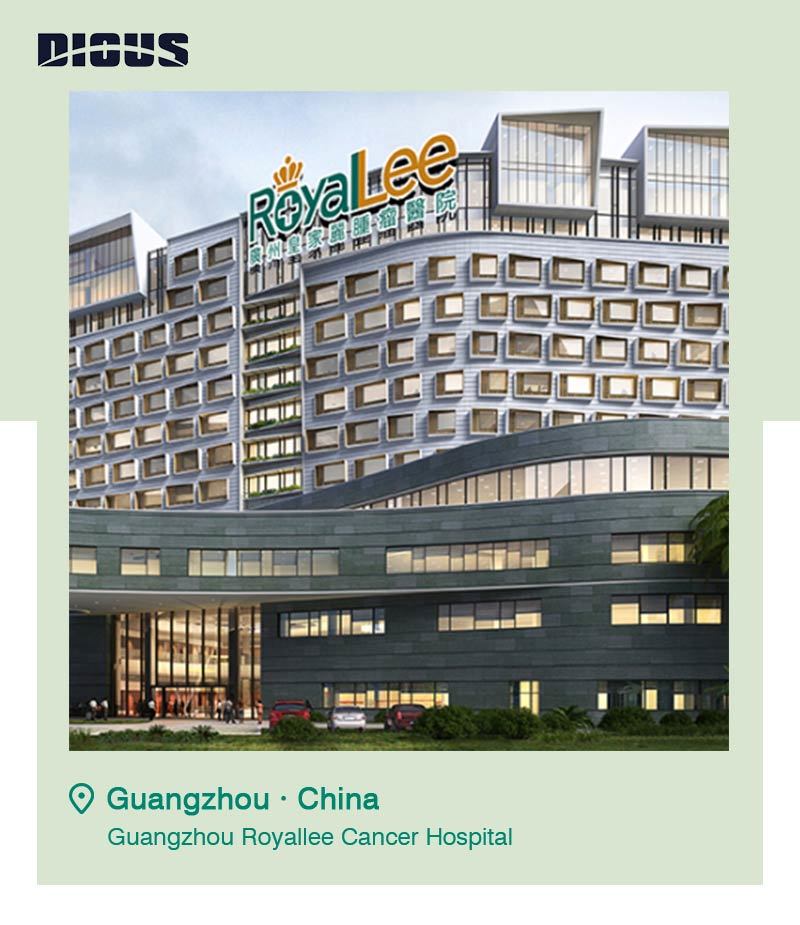 We are glad to provide furniture solutions for office space, meeting space, and infusion area for Guangzhou Royallee Cancer Hospital.
Dious combined functionality and convenience to provide a comfortable treatment environment for specialists and a humanization healing space.
Office space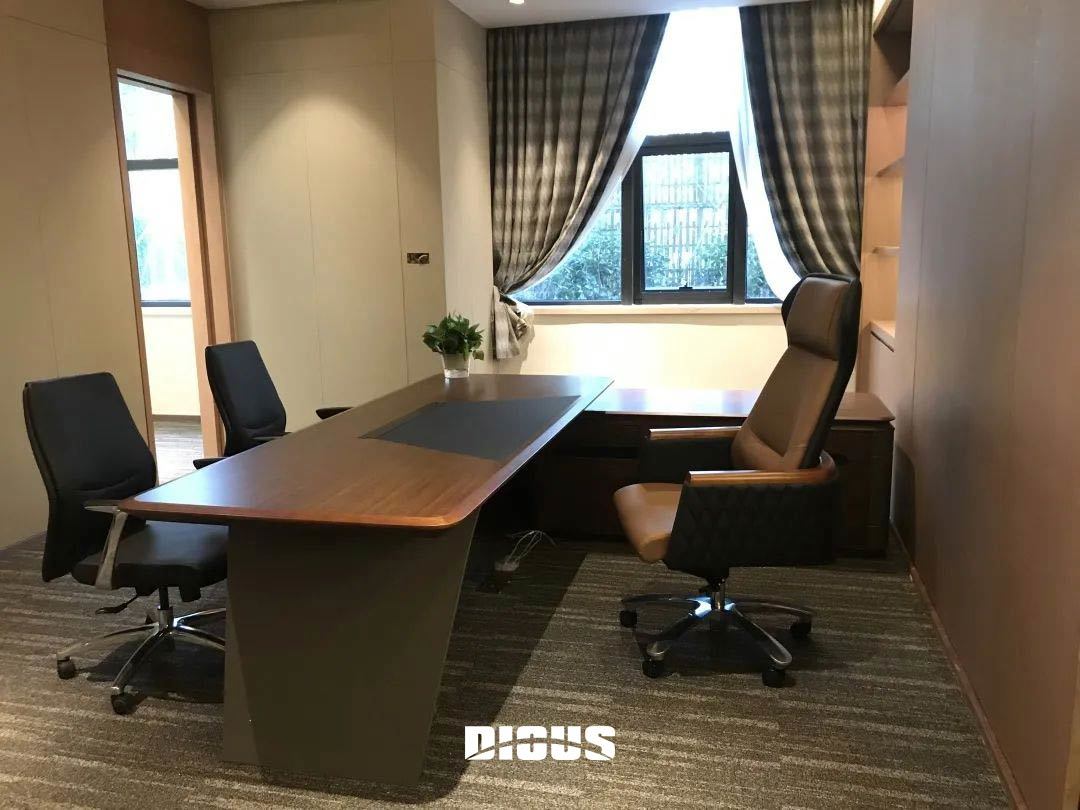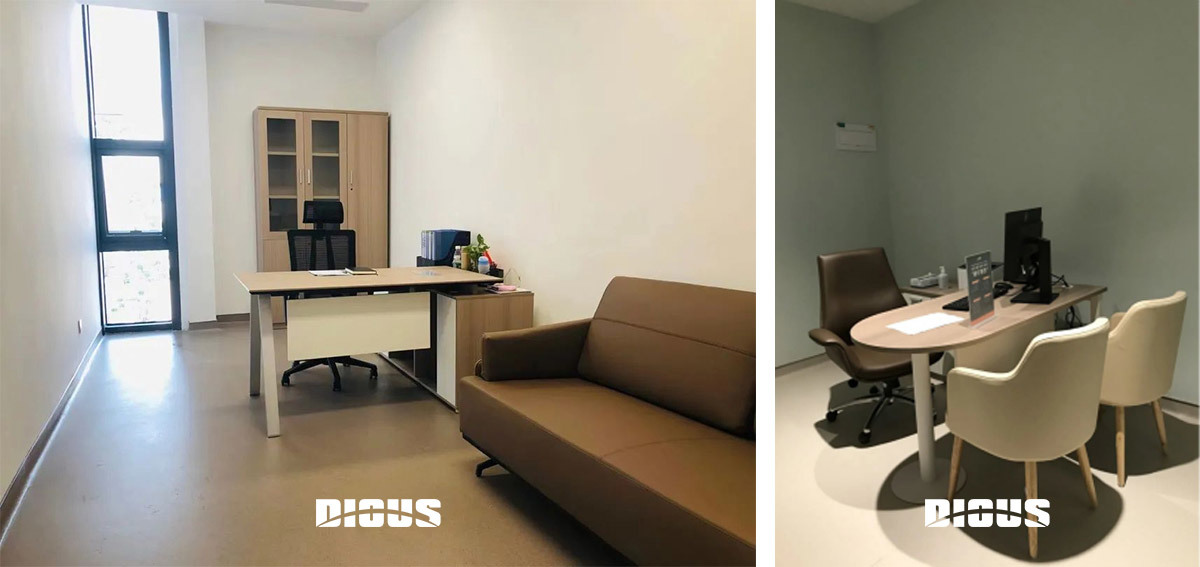 Behind the high-quality medical care is an excellent administration and management team. The solid wood executive desk matches the leather seats, exuding strong leadership.
The simple design is integrated with modern Chinese style, matching back cabinets and storage cabinets for daily work documents.
A variety of chair bases are available in the Dious office Series to meet different people's seating preferences.
Meeting space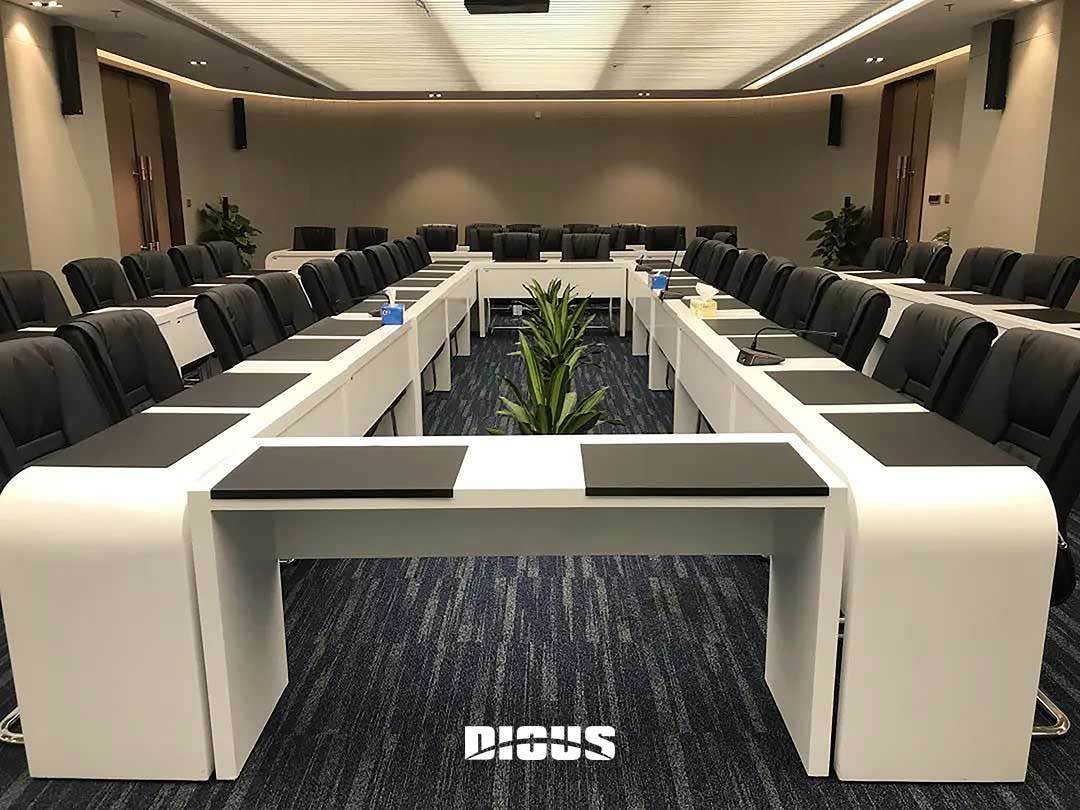 Meeting rooms are places where companies establish communication with their employees. Hospital meeting spaces are more flexible, but traditional meeting rooms can easily give a sense of oppression.
Dious uses black and white classic color matching, black leather chairs with solid wood conference tables to create a relaxed and efficient meeting space.
Infusion area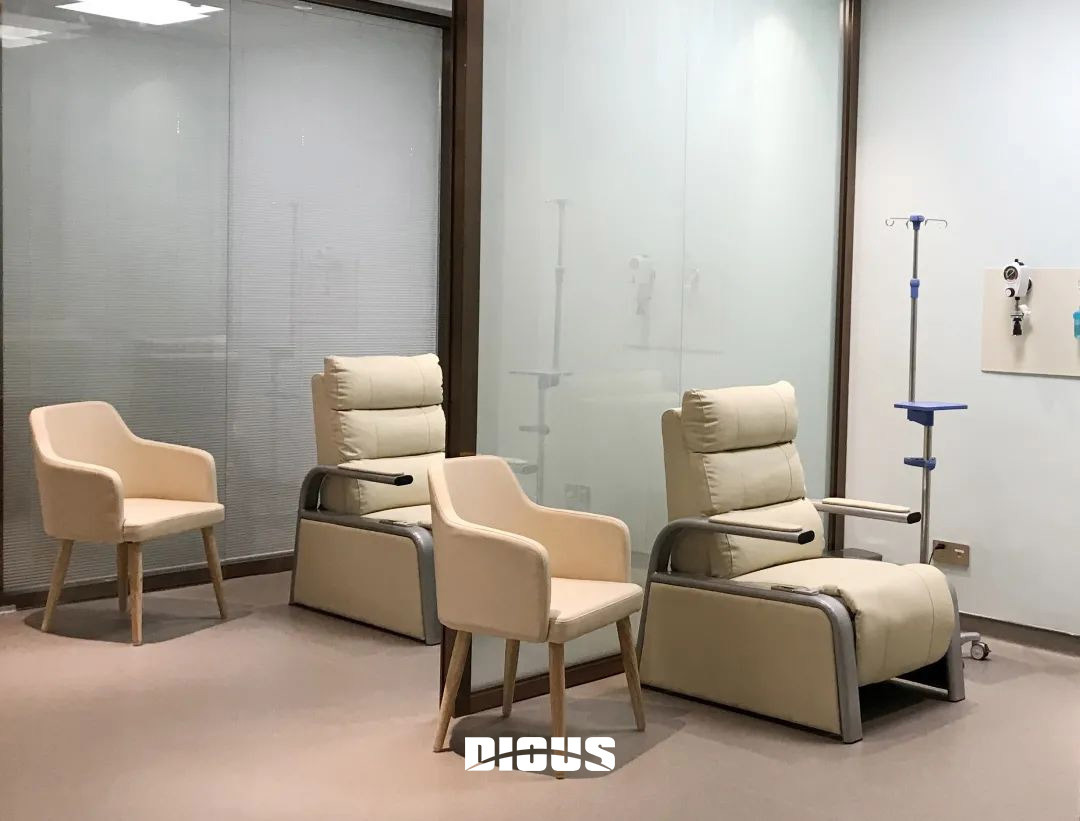 This infusion chair is made of soft leather with original wood color and comes with a movable infusion sofa as well as an accompanying chair, which enhances the utilization of space and shows more humanity, and makes the consultation environment more welcoming.
With the integration of spatial resources, Guangzhou Royallee Cancer Hospital provides a comfortable treatment environment for patients.
Welcome to contact Dious for more information about personalized furniture solutions.
Dious Project,healthcare furniture,healthcare furniture solutions
No.422, Jin'ou Road, Jianghai District, Jiangmen City, Guangdong, China
Follow Us