Hotel Furniture Solution for Guizhou Communications Construction Fanjingshan Hot Spring Town
---
Time of issue:Sep 15,2022
Guizhou Communications Construction Fanjingshan Hot Spring Town has a total of more than 60 different types of forest hot spring pools. Relying on a good mountain forest environment, fresh air, and quiet mountain space, it is built according to the national five-star hot spring standard.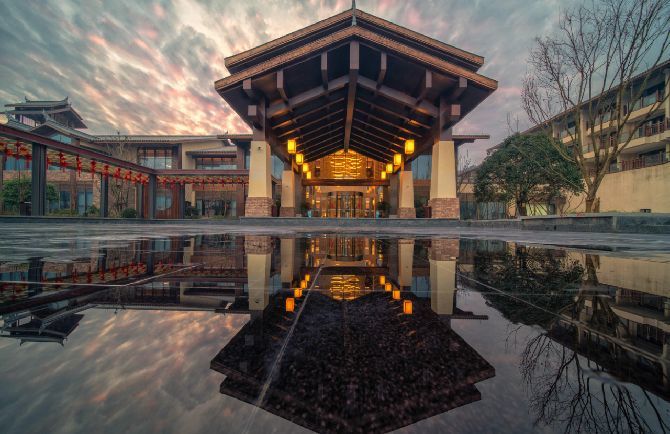 Fanjingshan Hot Spring Town is themed on the profound Buddhist and Zen culture. Dious used colors close to nature to make the whole hot spring town more comfortable and bring guests a pleasant enjoyment.
Leisure Area

You can feel nature and relax at the same time in the hotel's indoor and outdoor leisure areas.
In the indoor leisure area, solid wood seats with delicate wood grain and sofas in original wood color give the impression of returning to nature.
The outdoor leisure area follows the original wood tone, and the spacious sofa gives you enough coziness to let you relax physically and mentally.
Hotel Room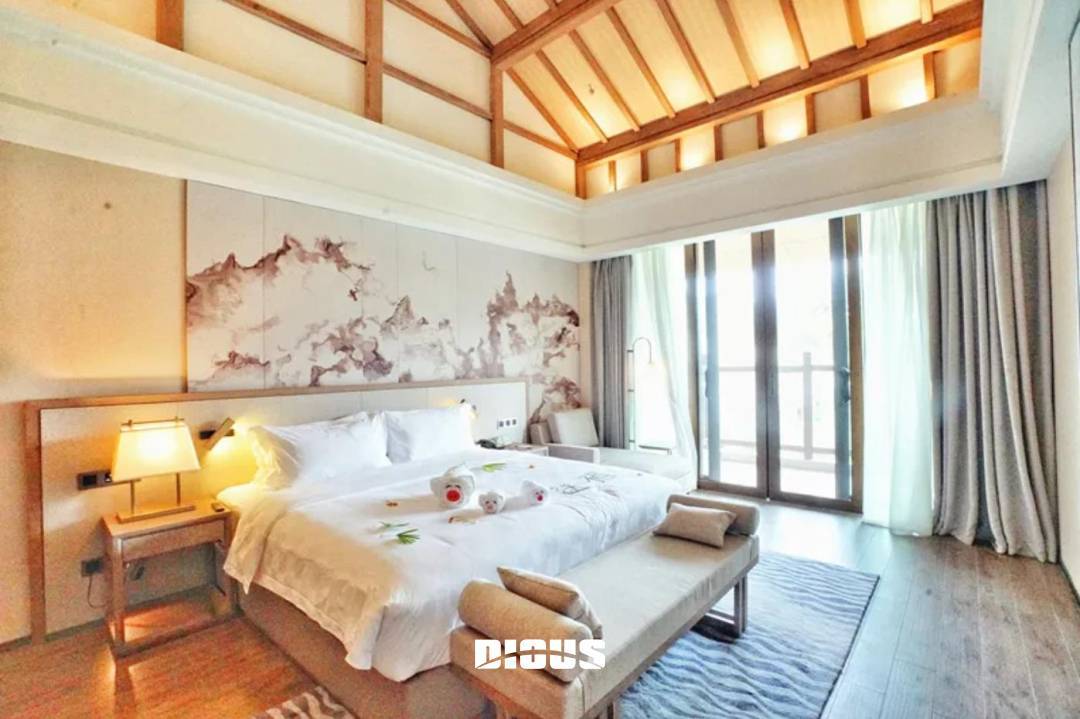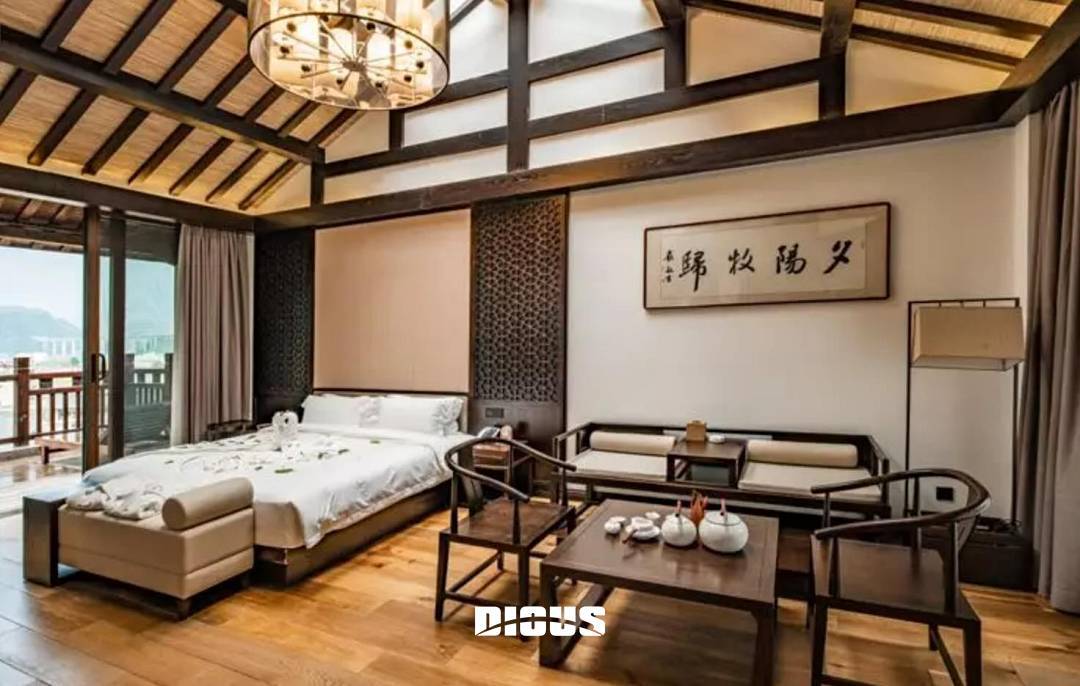 The furniture design of the bedroom presents different characteristics, and the designer is good at combining furniture with natural ecology, interpreting the perfect integration of art and life.
Within the room, the pure white color scheme is matched with Chinese landscape paintings. Without too many blocking walls to block the view, the open space layout makes the whole room more spacious.
The traditional Chinese style room uses solid wood as the main element, and the classic tea table is placed next to the king-size bed, so you can enjoy the beautiful scenery and talk with your friends, relaxing your body and mind.
Canteen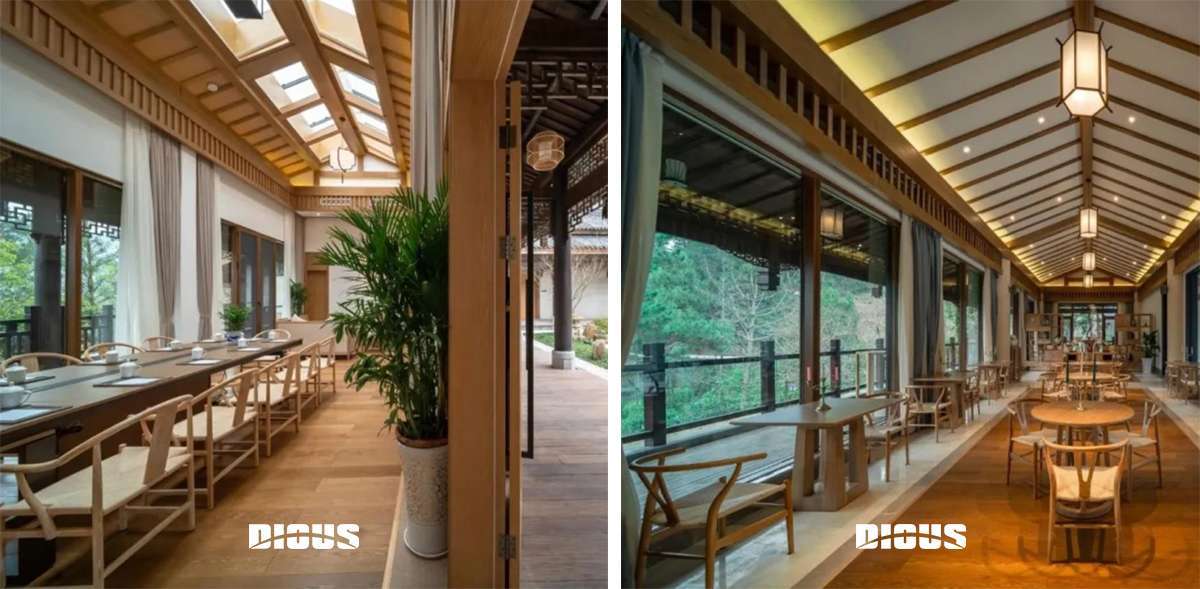 Using white walnut wood as a design element, coupled with a simple dining table and chairs, creates a natural aesthetic in the dining room.
The layout of the dining room is designed according to the space utilization rate, and the partitioned placement of the small dining table and rectangular dining table makes full use of the space to accommodate more guests for dining.
furniture solution, hotel design,hotel furniture
No.422, Jin'ou Road, Jianghai District, Jiangmen City, Guangdong, China
Follow Us