Office Furniture Solution For EXIM BANK in Dhaka Bangladesh
---
Time of issue:Sep 15,2022
Export-Import Bank of Bangladesh Limited was established in the year 1999 and starts functioning on 3rd August 1999.
Through the pragmatic decision and management directives in the operational activities, this bank has earned a secured and distinctive position in the banking industry in terms of performance, growth, and excellent management.
Dious is glad to provide office furniture solutions for EXIM BANK, using modern furniture design to enhance and extend the overall style, to sublimate the texture of the whole space.
Reception Area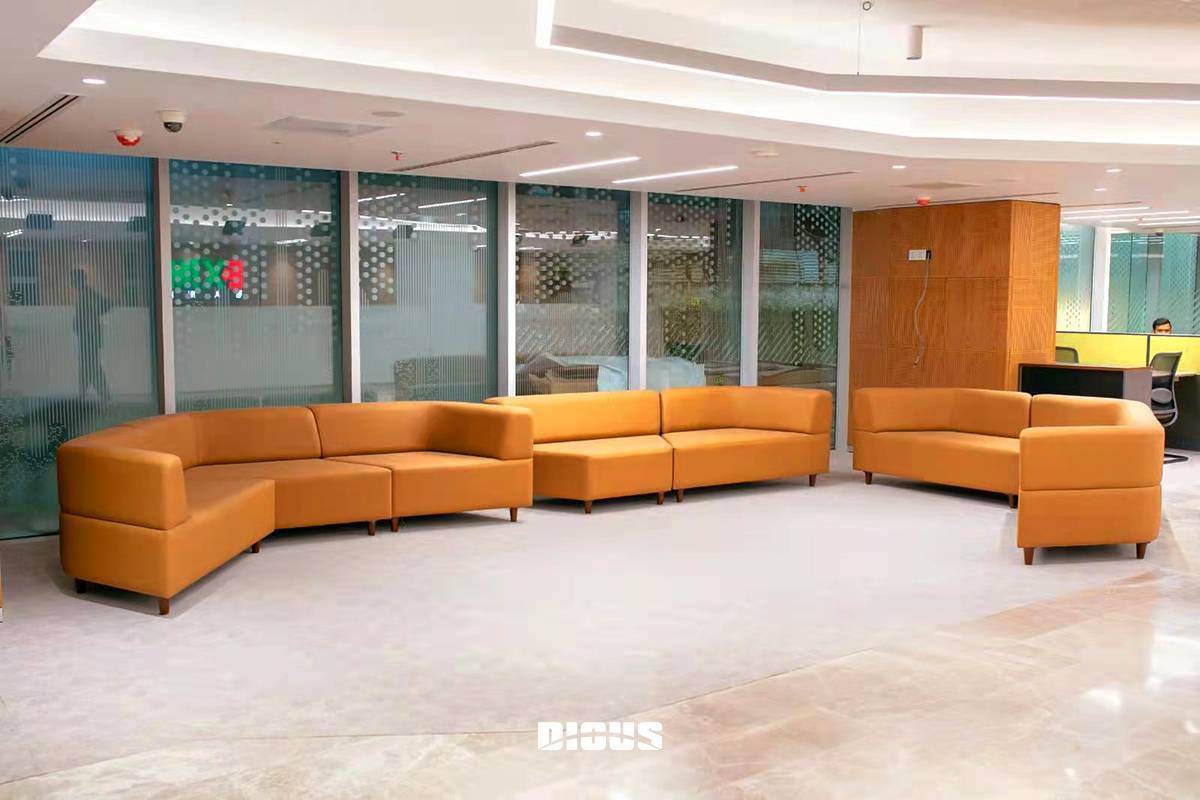 The sofa in the reception area is stylish in design, with its bright colors and smooth line, adding a touch of vitality to the entire office space.
Office Area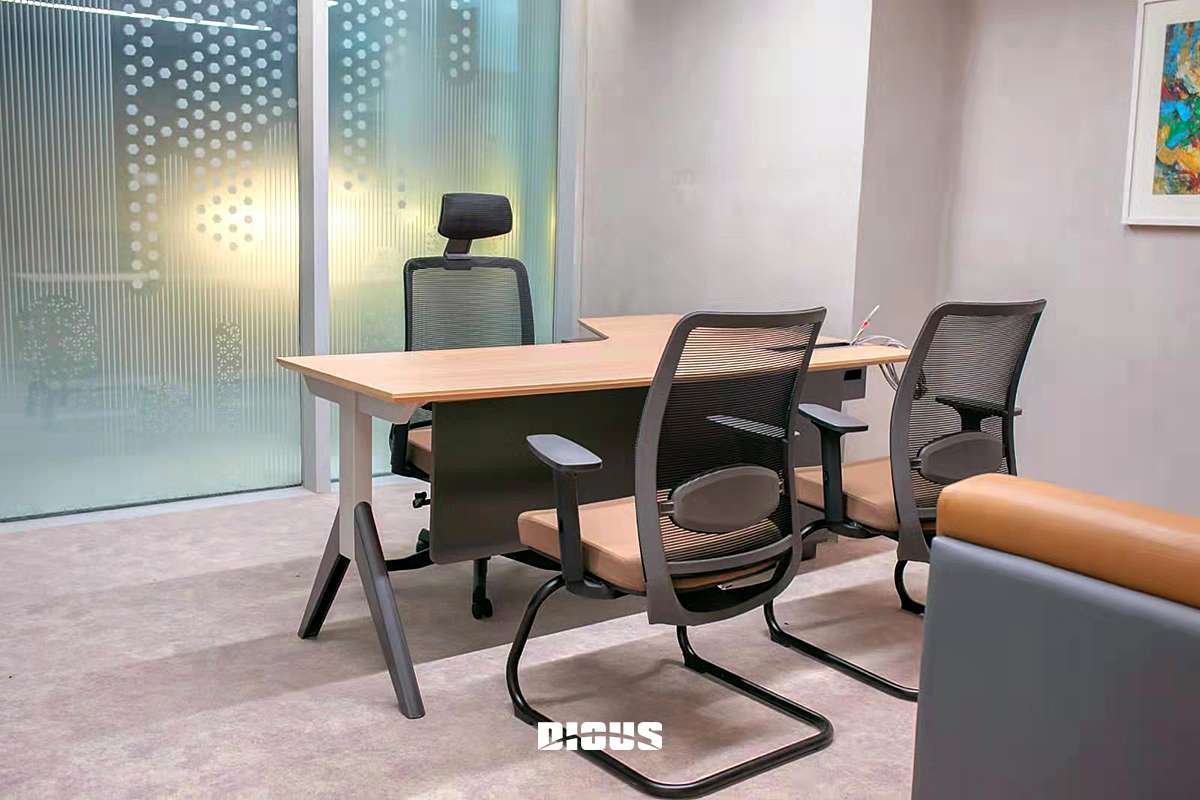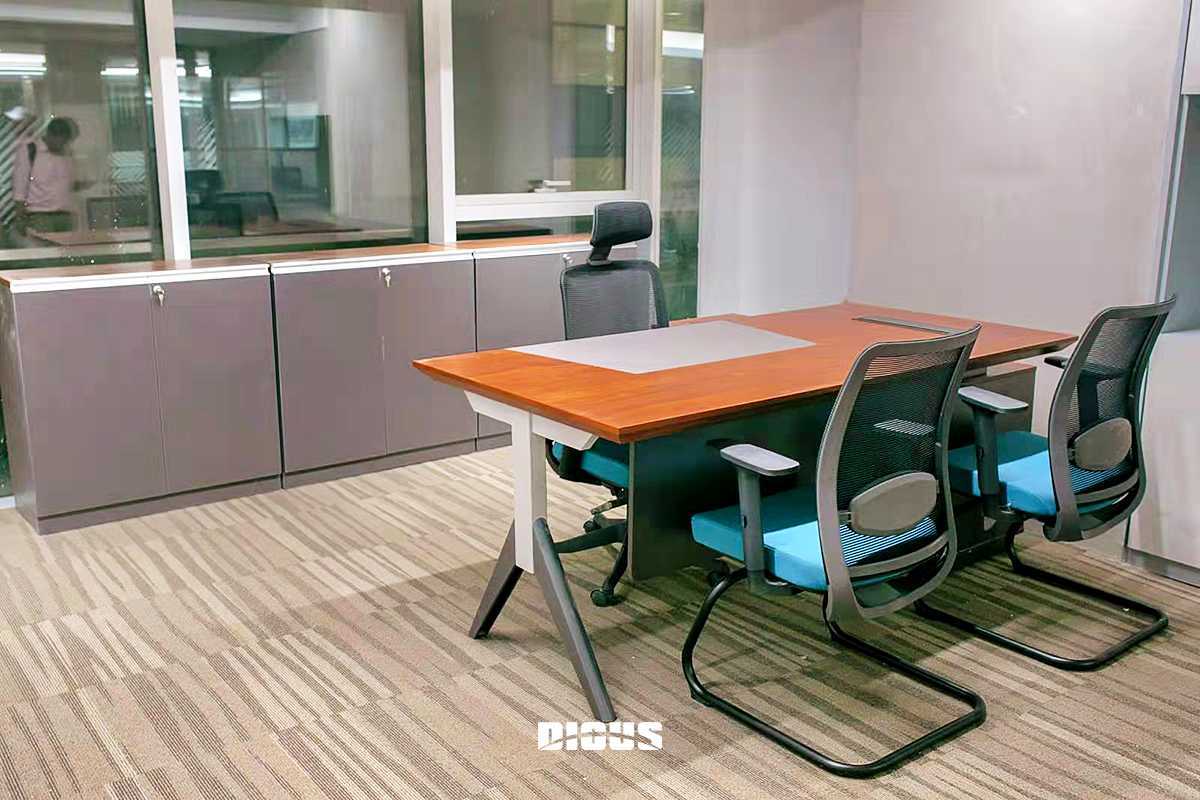 The office area of the manager's office and the director's office have a similar style and minimalist design.
Beautiful and functional, the executive table with Y-shaped legs offers strong stability. The desktop has a cable box for neatness and organization.
High-back executive mesh chairs and office chairs are carefully designed according to ergonomics to provide maximum comfort for users.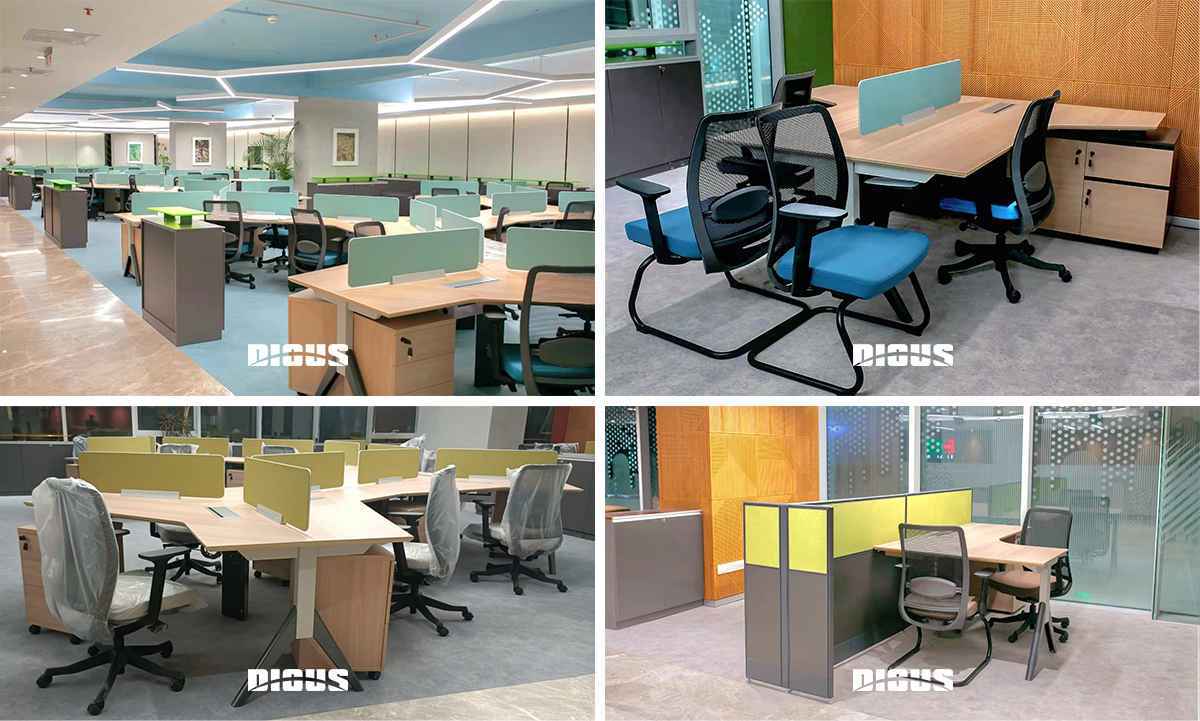 The staff work area cleverly uses color matching, and the lively furniture hues give a unique visual impact, which can relieve tension and inject a touch of fun into the busy working atmosphere.
Office desks are spread out in a 180-degree arc, which is conducive to improving comfort. The flexible and changeable workstations can be combined and extended, and equipped with large-capacity side cabinets to meet the storage of daily office documents.
Meeting & Negotiation Area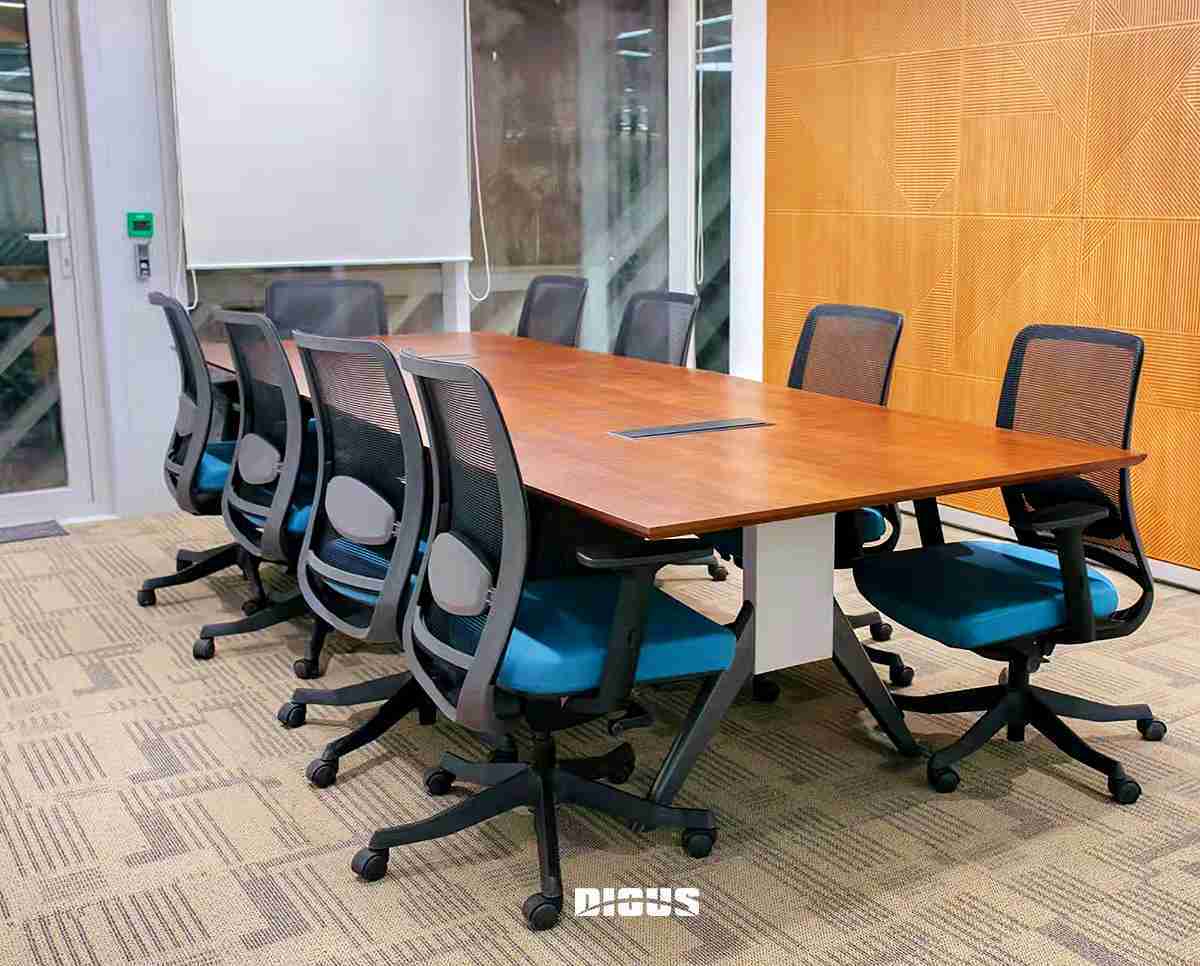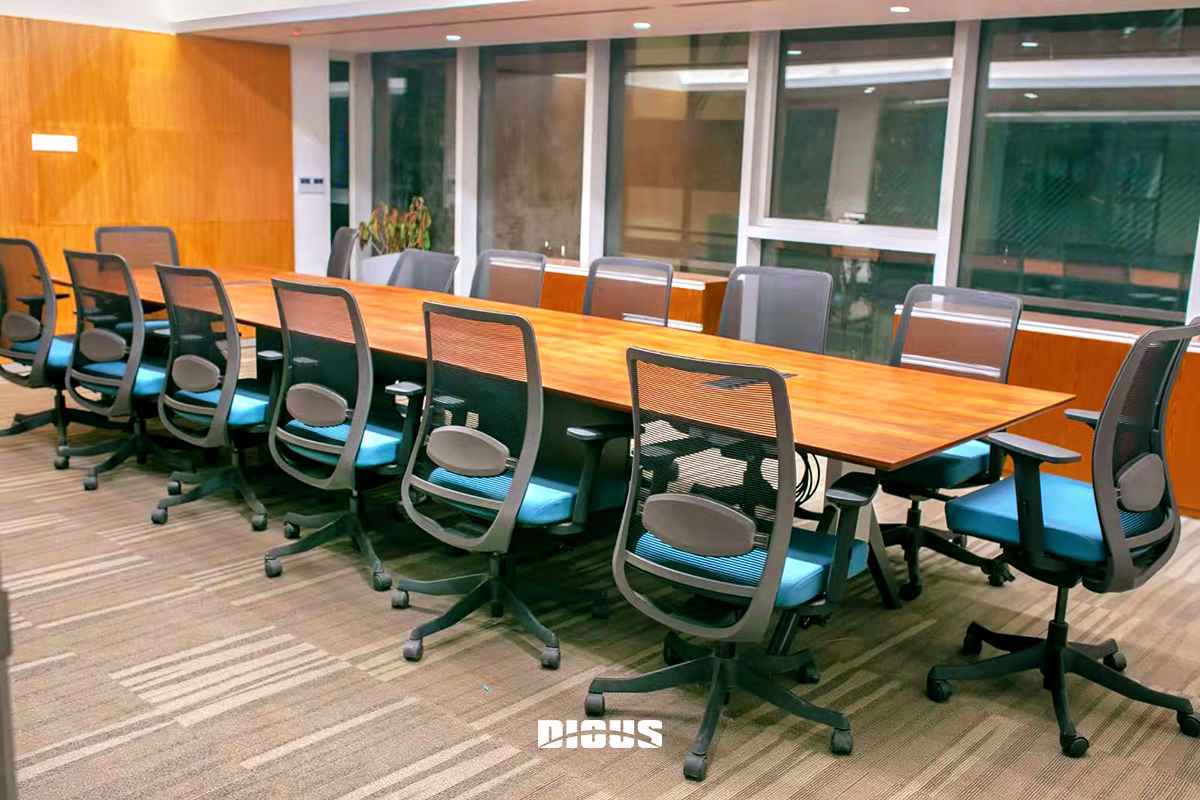 The conference room is an office space for communication and business reception. The whole is dominated by the log color with delicate wood grain, showing calmness.
Its space can accommodate multiple people to participate in the meeting to meet different working needs.
office furniture solution,office design,coworking project case
No.422, Jin'ou Road, Jianghai District, Jiangmen City, Guangdong, China
Follow Us