Riyadh Series high efficiency workspace series
You can enjoy the efficiency workspace in Dious Riyadh series, which inspired by oriental geometric figure.
---
Time of issue:2021-11-22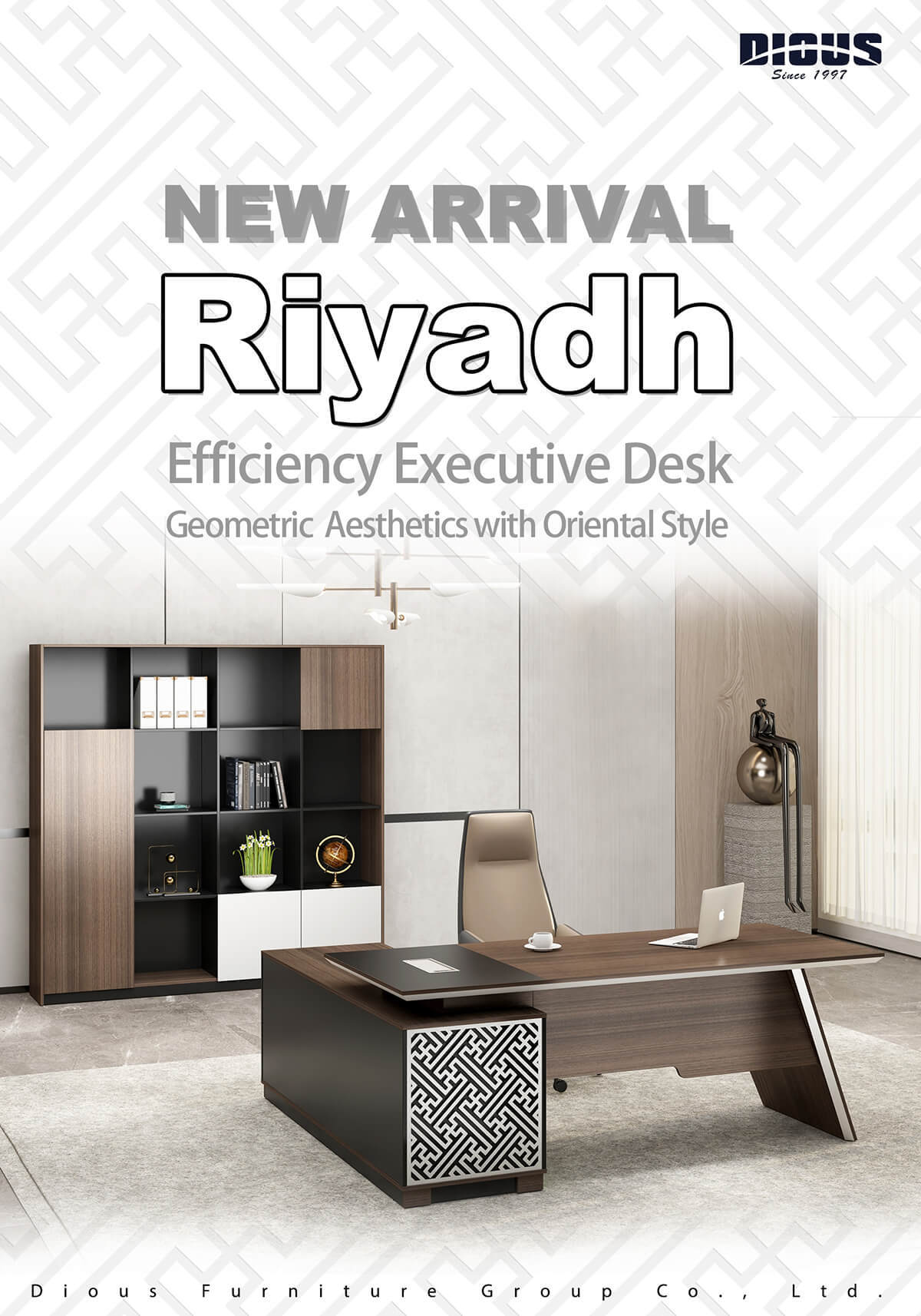 Inspired by oriental geometric figure, we designed Riyadh for efficiency workspace.
Riyadh Series has a diverse products options, ranging from desks with different dimensions and two types of legs, storage with cabinets of different heights, meeting tables with two kinds of legs, as well as end table and coffee table, to suit different needs of different clients. Apart from the standard color, there are also plenty of color options in our MFC color library for our customers to choose.
Pls refere to the following links to know the detailed information about the specific products of Riyadh series.
FEATURED PRODUCTS
efficiency workspace,workspace,office furniture
PUPULAR NEWS
---
undefined
No.422, Jin'ou Road, Jianghai District, Jiangmen City, Guangdong, China
Follow Us