Congratulations on Winning! Zhongshan Sailing Team and Dious Furniture Group Hoist the Sails at "China Cup," Clinching IRC Championship
Zhongshan Sailing Team and DIOUS Furniture Group Hoist the Sails at "China Cup," Clinching the IRC Championship
---
Time of issue:2023-11-11
Shenzhen, November 6 - The 15th China Cup Regatta, a thrilling 5-day sailing event, concluded in the azure waters of Daya Bay, Shenzhen. This prestigious international sporting spectacle attracted over 1,200 participants from 30-plus countries and regions, vying fiercely with more than 200 boats. Ultimately, it was the Zhongshan Sailing Team, in partnership with Dious Furniture Group, who triumphantly claimed the IRC championship!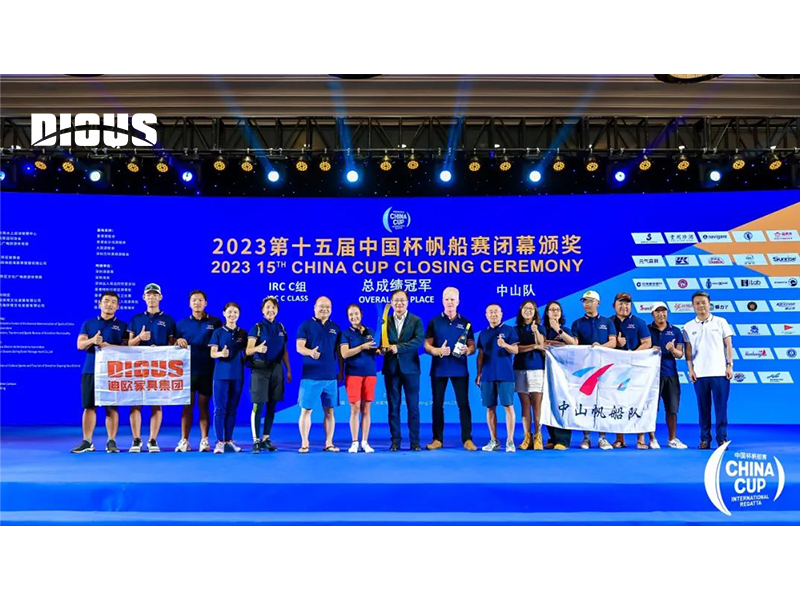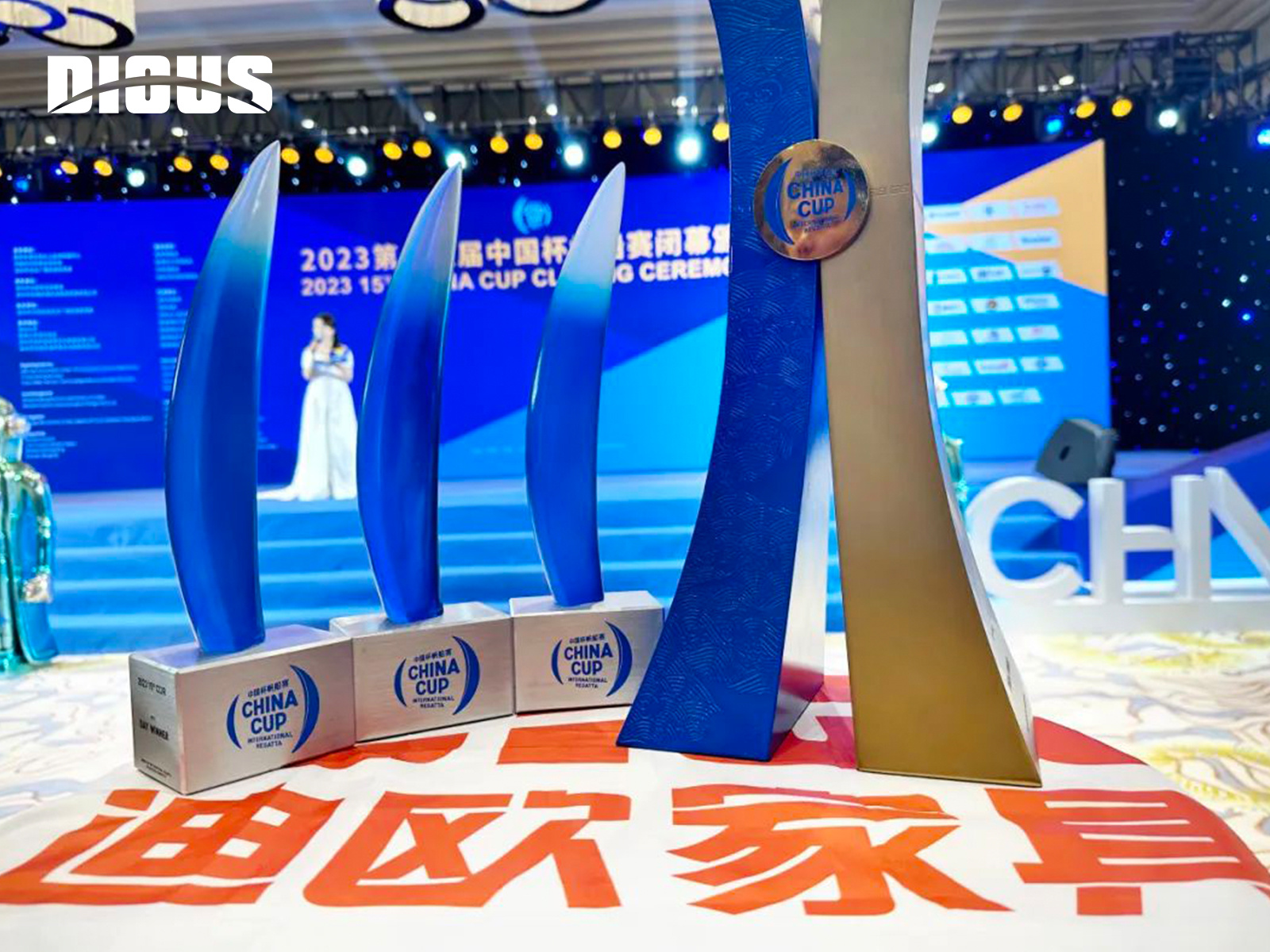 Established in 2007, the China Cup Regatta has flourished into a world-renowned event, solidifying its position as Asia's premier and the world's third-largest international yachting competition. Recognized for its substantial contribution to the sport, the World Sailing Federation awarded the China Cup with the "Special Contribution to Sailing Award."
This victory marks yet another milestone for the Zhongshan Sailing Team, showcasing their ability to conquer new heights. Similarly, Dious Furniture Group, with over a decade of expertise in commercial furniture, has shown resilience in its journey, riding the waves and ascending against the wind. In the ever-shifting tides of the industry, the group has adeptly adjusted its course and speed, consistently enhancing performance, and pushing the boundaries.
This triumphant collaboration between the Zhongshan Sailing Team and Dious Furniture Group embodies the spirit of resilience, adaptability, and a relentless pursuit of excellence. Just as the sailors accurately navigate the winds and the waves, Dious Furniture Group has proven to be an industry leader by capturing opportunities in changing times and consistently raising the bar.
The China Cup Regatta has not only demonstrated the collective prowess of the Zhongshan Sailing Team and Dious Furniture Group but also underscored the importance of teamwork, perseverance, and the courage to chase one's dreams. As the IRC champions, they serve as a symbol of inspiration to individuals and organizations alike, demonstrating that with dedication, vision, and unwavering determination, anything is possible.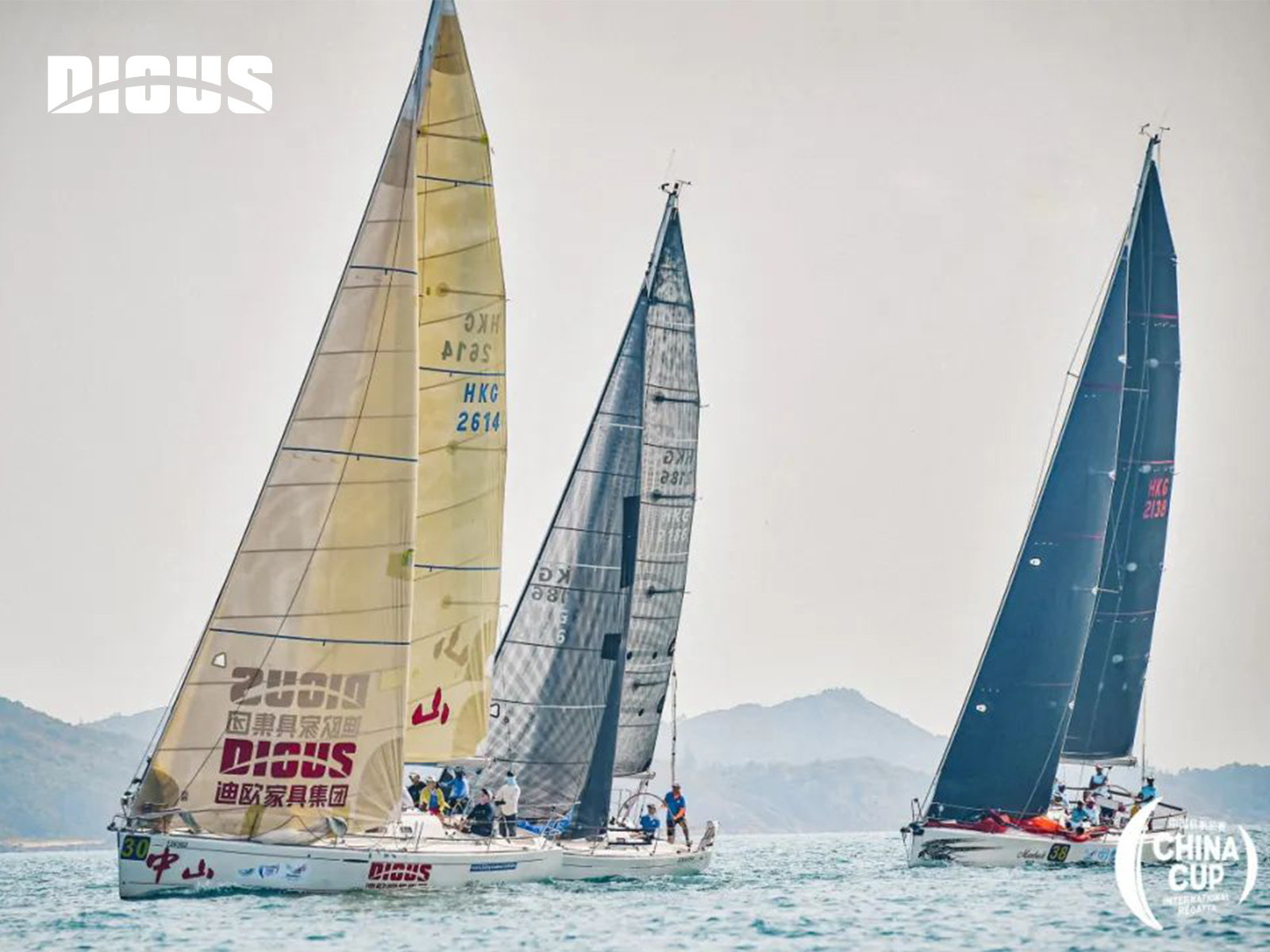 About Zhongshan Sailing Team: The Zhongshan Sailing Team is a formidable group of sailors who have consistently pushed the boundaries of their sport. They have showcased remarkable talent and dedication in international sailing competitions.
About Dious Furniture Group: Dious Furniture Group is a leading name in the commercial furniture industry, with over a decade of experience in delivering high-quality products and innovative solutions. Their commitment to excellence and adaptability has been a key factor in their success.
Dious Furniture,Dious,game,teambuilding,China Cup Regatta
No.422, Jin'ou Road, Jianghai District, Jiangmen City, Guangdong, China
Follow Us