How DIOUS Furniture's Office Task Chair Makes Your Workday More Pleasant
Are you tired of sitting in an uncomfortable office chair all day long? Do you find yourself constantly shifting and adjusting, trying to alleviate the pain in your back and neck? Look no further than DIOUS Furniture's Office Task Chair – the ultimate solution for a more comfortable workday. With its ergonomic design and multiple adjustable features, this chair will support your body and enhance your productivity.
Introduction to DIOUS Furniture's Office Task Chair
If you're looking for an office task chair that provides the ultimate comfort experience, look no further than DIOUS Furniture. Our office task chairs are ergonomically designed to provide superior support and comfort so that you can stay focused and productive throughout your workday.
DIOUS Furniture's office task chairs are available in various styles to suit your needs. Our standard office task chair is an excellent option if you're looking for a basic model. For those who want more customization, our adjustable office task chair allows you to adjust the seat height, backrest, and armrests to find your perfect position.
If you want an even more comfortable experience, our luxury office task chair features premium materials and advanced ergonomic features. This model includes a contoured seat and backrest, adjustable lumbar support, and a padded headrest for ultimate comfort.
No matter which model you choose, DIOUS Furniture's office task chairs will make your workday more pleasant. So why wait? Give us a try today!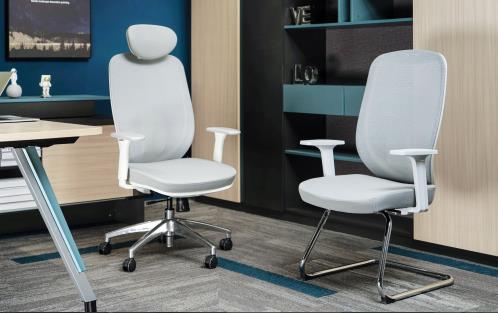 Benefits of Choosing DIOUS Furniture's Office Task Chair
When it comes to office chairs, many different factors come into play. However, comfort is usually the number one priority for most people. And when it comes to finding a comfortable office chair, DIOUS Furniture's Office Task Chair is one that you should consider. Here are some of the benefits that you can enjoy by choosing this particular chair:
1. The first benefit is its contoured seat and backrest. This means it can support your back correctly, preventing discomfort or pain.
2. It also has adjustable lumbar support, so you can customize the level of support that you need.
3. Additionally, the Office Task Chair comes with a tilt mechanism that allows you to adjust the angle of the seat according to your needs.
4. This chair also has adjustable armrests to find the perfect position for your arms while working.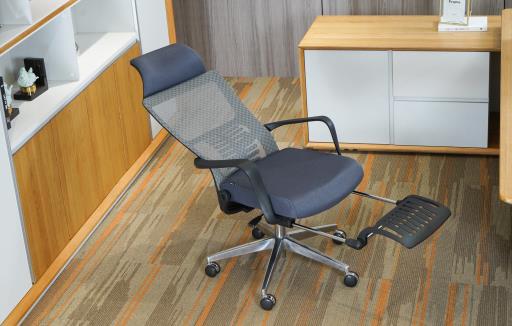 Comfort Features of the Chair
You'll feel floating on a cloud when sitting in a DIOUS Furniture office task chair. That's because our chairs are designed with your comfort in mind. From the moment you sit down, you'll notice the difference. The contoured seat and back support your body in all the right places, while the padded armrests provide additional support for your wrists and elbows. And when you need to adjust your position, the pneumatic seat height adjustment and tilt tension control make it easy to find the perfect place for your body. Whether you're working at a desk or sitting in a meeting, our chairs will keep you comfortable all day long.
Conclusion
DIOUS Furniture's Office Task Chair is an excellent workspace addition, providing comfort, convenience, and style. It features adjustable height settings, an ergonomic design for ease of use, and a range of options for you to choose from. With its affordable price tag and impressive features, DIOUS Furniture can make any workspace more pleasant - transforming it into an ultimate comfort experience. Don't hesitate to contact DIOUS Furniture today!
What Can We Do for You

ODM & OEM

Customization

Fast Delivery from Stock

CAD Layout & Rendering
No.422, Jin'ou Road, Jianghai District, Jiangmen City, Guangdong, China
Follow Us