6 Ideas To Choose the Best Meeting Room Styles & Tips of Meeting Room Design
In these days of COVID-19, if you want to have a quick meeting with your colleagues, I am afraid it is not an appropriate practice to pull the chair to someone's desk.
The meeting room design is very important in the face of different meeting topics and people. It affects the efficiency of the speaker and the progress of the staff, and each meeting layout serves a different purpose.

For example, some are useful for communicating new product knowledge, while others are great for group discussions and personal interactions.
Modern Meeting Room Style
Let's take a look at the six most common room layouts and choose the one that works best for you.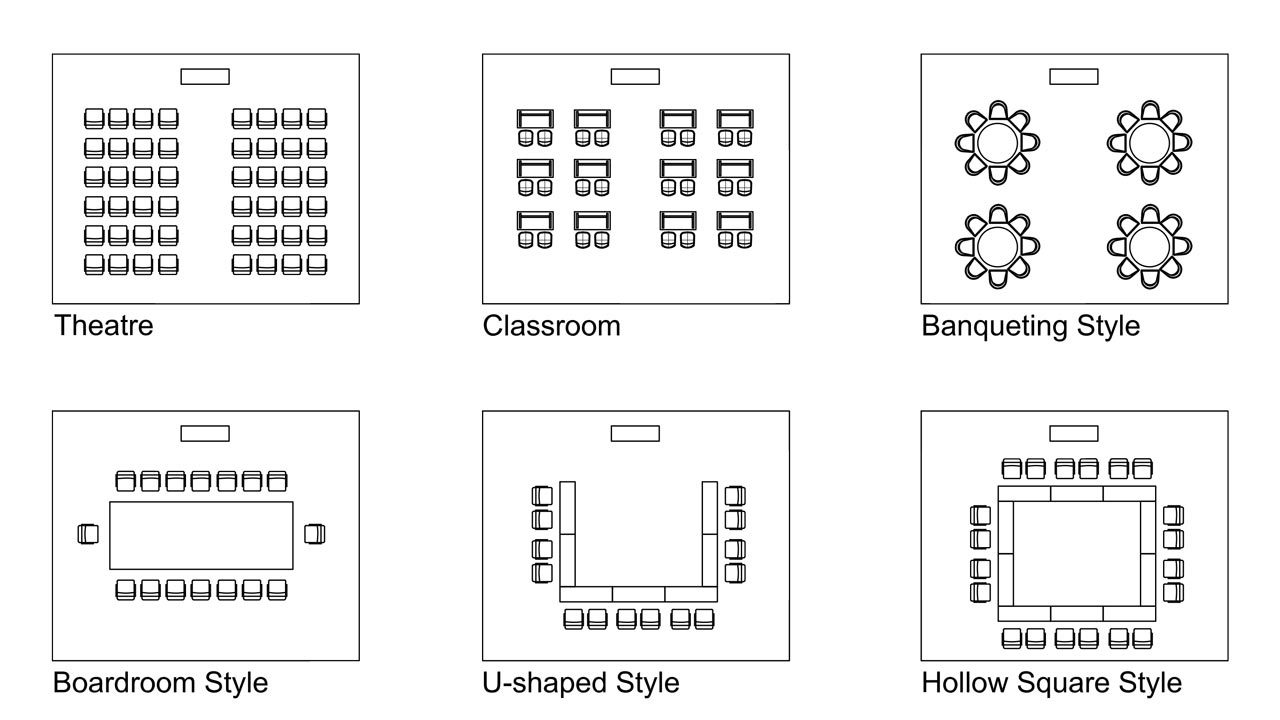 1. Theater/Auditorium style
For a theater-style meeting room arrangement, the seating is like what you would see in a theater or movie theater. Lined up in rows, there is a center stage for the speakers, separated by a central or side aisle for easy access to the meeting, with audience seats facing the stage in a straight line or semicircle.
When the meeting room needs to accommodate a larger group of people or the space is tight, then the theater layout is the best choice. This layout has little need for two-way interaction and is suitable for corporate-themed presentations or major meetings, like Skandanshi Corporate office's annual meeting and China Financial Futures Exchange(CFFEX), where speakers present their topics and answer the audience's questions on the center stage.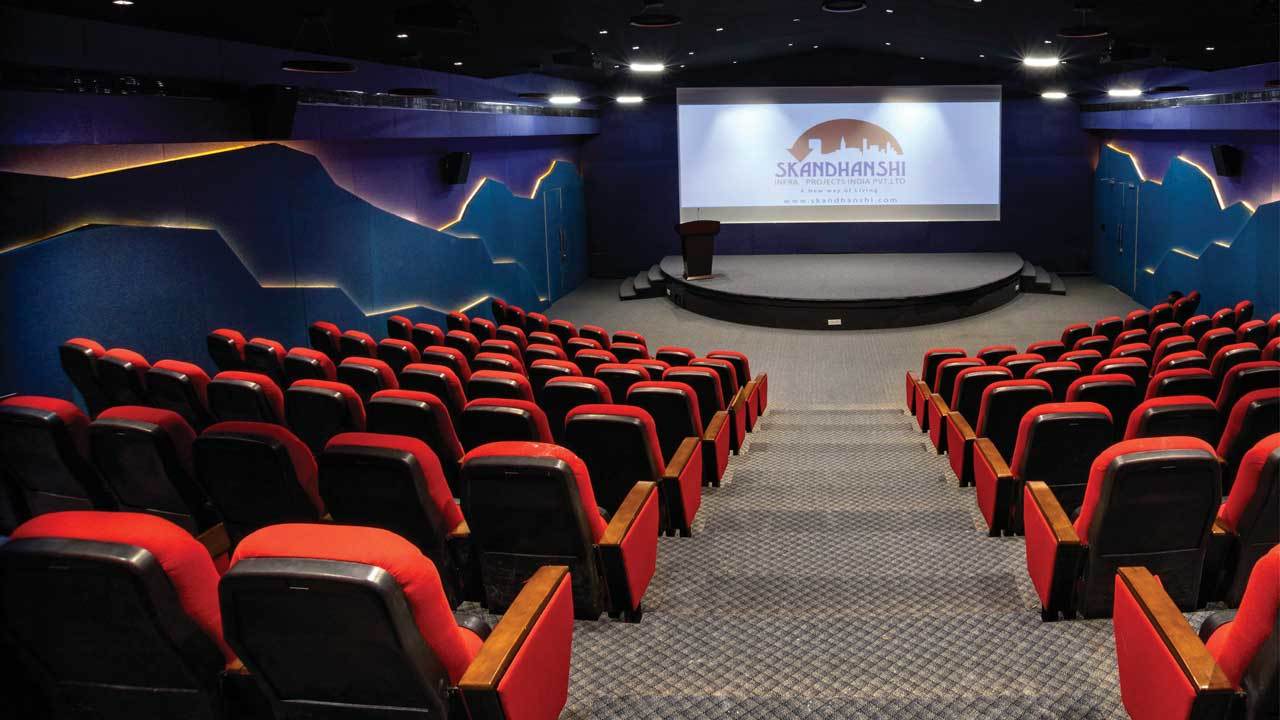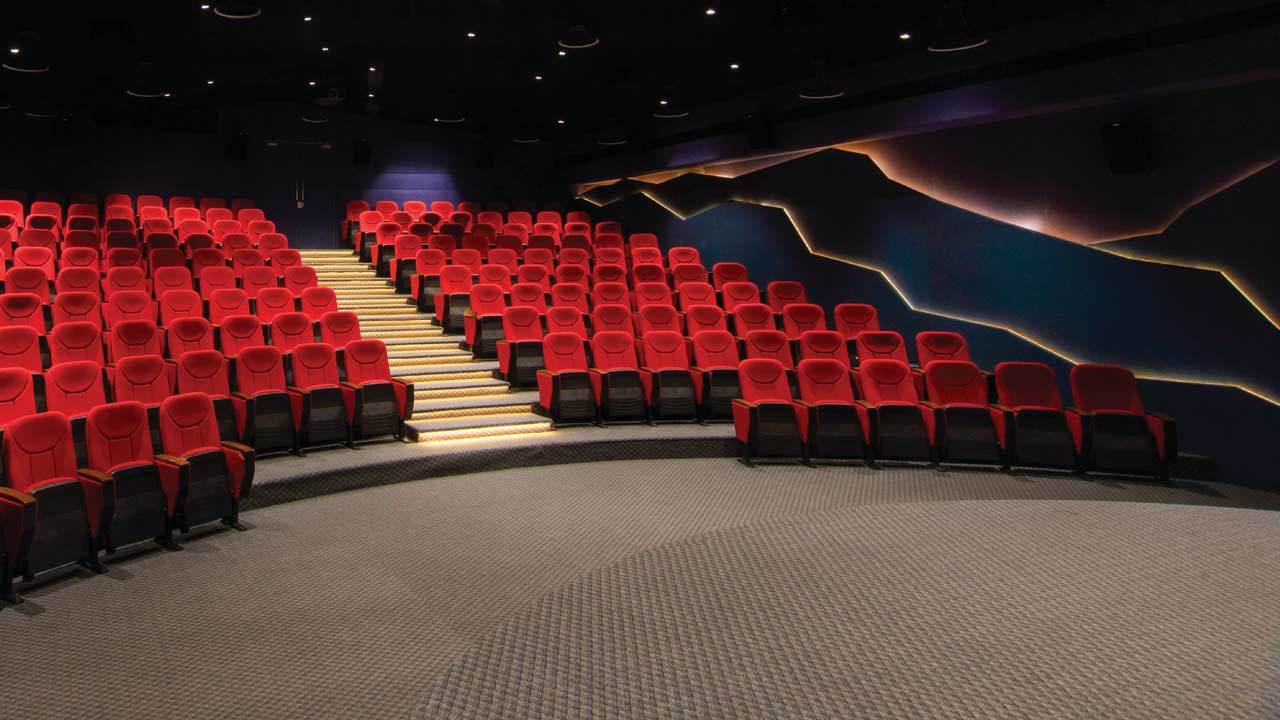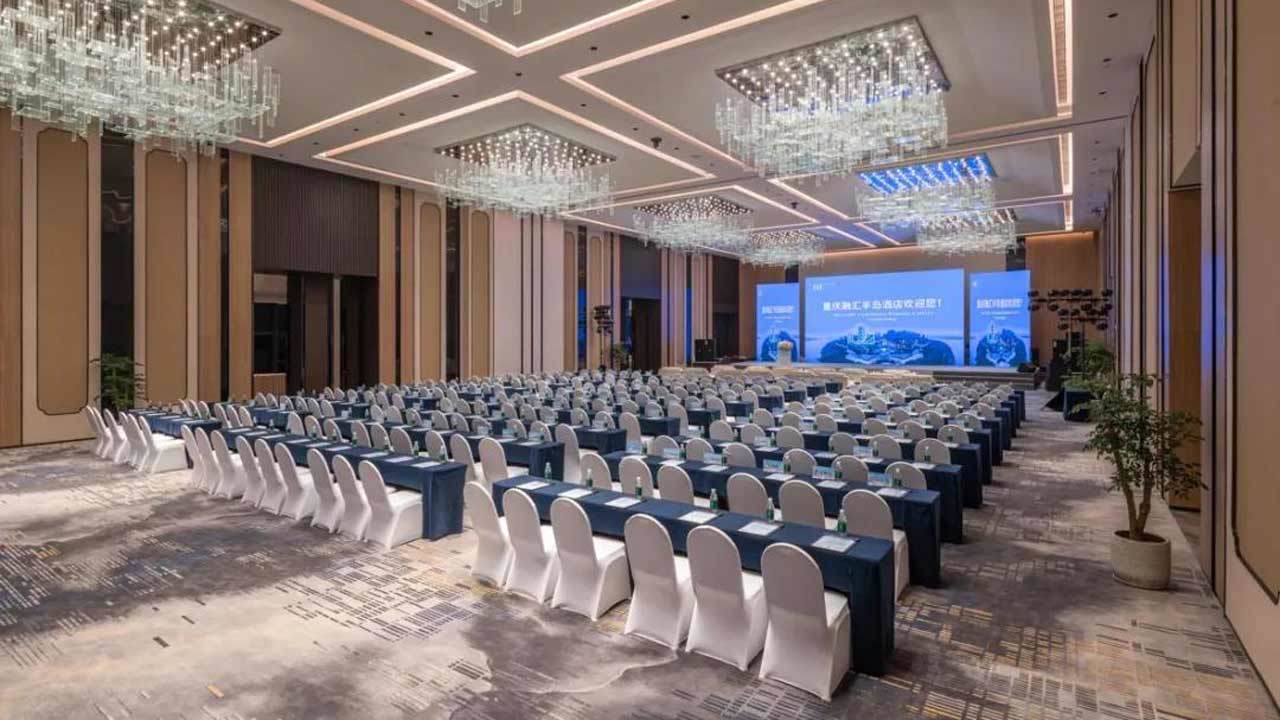 3. Hоllоw Sԛuаrе Style
The hollow square layout mimics the U-shaped design, also called the "closed U". It usually consists of four tables in a rectangular, square, or other design shape, next to each other.
What makes this conference room style special is the empty space in the middle, which allows a person to move between the four tables to offer advice or answer questions, etc.
It helps to promote communication and interaction among team members, and is suitable for several group discussions or group meetings of less than 20 people. The application of this style is common in conference of enterprises and institutions, and the meeting hall of the Guiyang Municipal Public Security Bureau also uses this meeting style.
4. U-shaped Style
The U-shaped meeting style, sometimes called a "horseshoe", is created in the shape of the letter "U" with an opening placed end-to-end at the meeting table, or using round tables with seating around one end leaving an opening and chairs placed on the outside of the table, it helps speakers and attendees interact and everyone can see the presentation on the screen.
This style is suitable for рrеѕеntаtiоnѕ, video conferencing, and training sessions, and the Wing Mau Building's U-shaped conference table is simple and stylish, with sophisticated ergonomic chairs which are the convenient exchange of ideas and communication.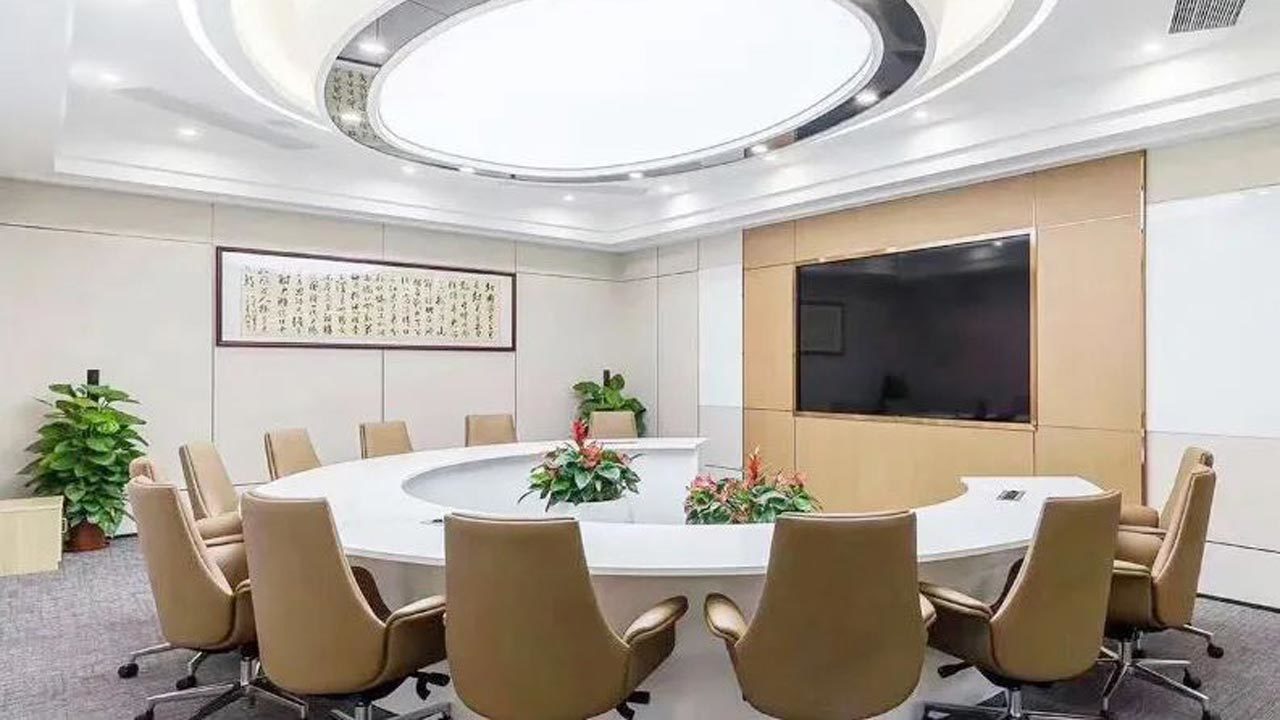 5. Bоаrdrооm Style
That's the classic boardroom style you've seen in countless movies and sitcoms, typically featuring rectangular or oval tables with seating on all sides, where top executives gather at the meeting table to discuss important decisions.
This meeting style is suitable for important meetings or video meetings. The smart meeting room at Wing Mau Building uses white tone as the main element, with modern leather chairs for a unique meeting experience.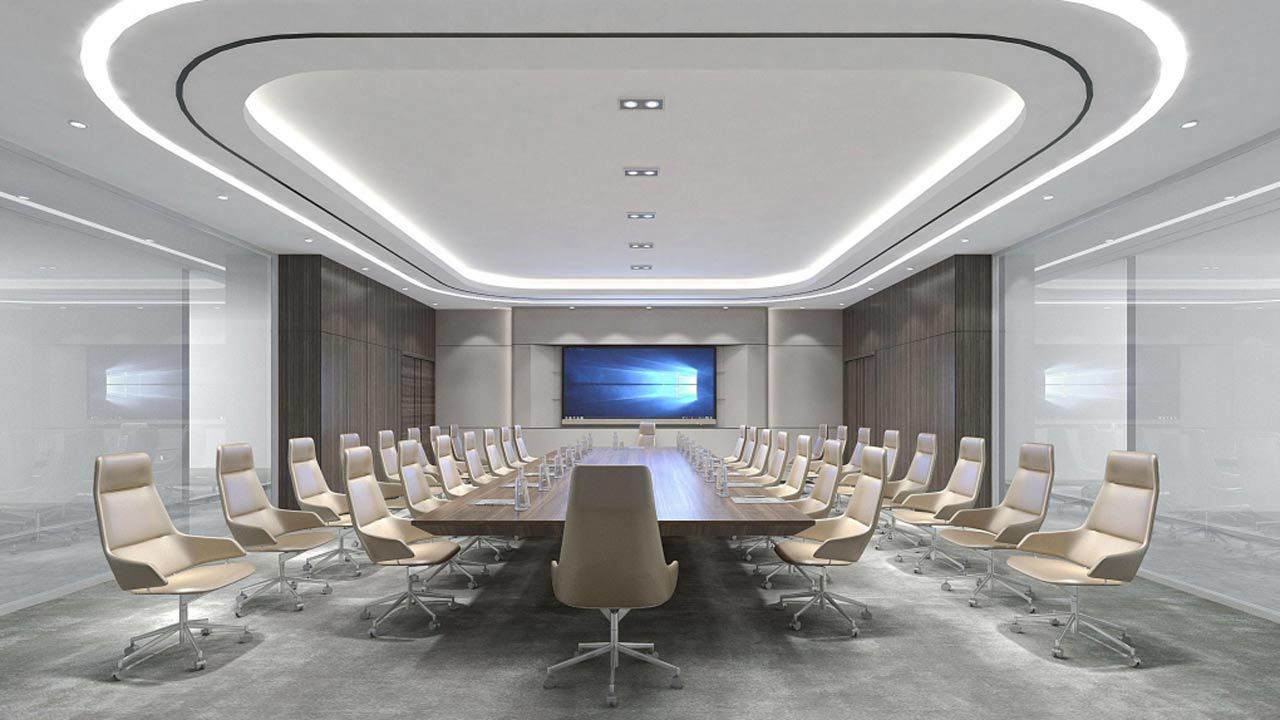 6. Banqueting style

When you see the banquet style, you may think of an awards ceremony, which usually consists of a series of round tables that can seat 8 to 10 guests, this banquet style seating is also used for group events and social events. You can use the banquet hall for lunch or other refreshments during the meeting break time.
Banquet-style meeting layouts are often found in hotel banquet halls. The new Chinese-style banquet hall in Chongqing Ronghui Peninsula Hotel has flexible and changeable table and chair settings and can be divided into various types. It is an ideal place for luxury meetings, exhibitions, and weddings.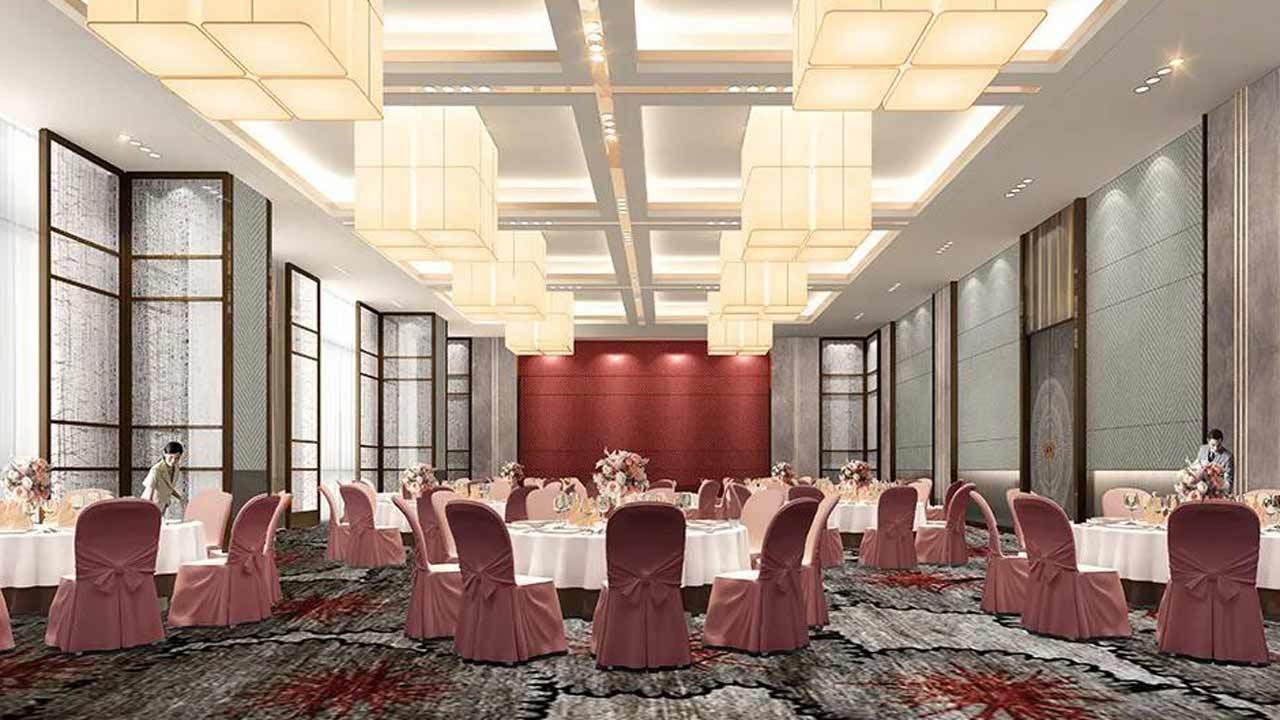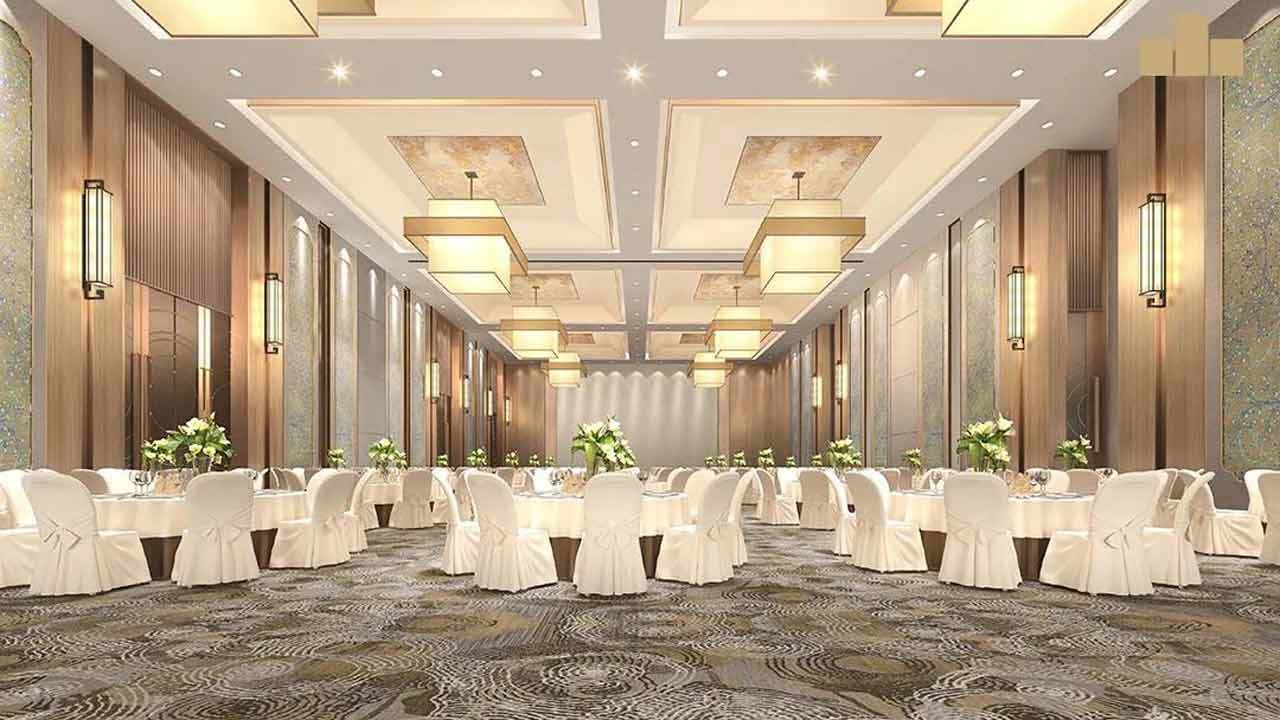 Different Types of Meeting Room Design

Now, let us talk about the tips of meeting room design. When designing a meeting area for a team, it is important to consider the number of people and the purpose of the space.
Every office and team is different and the goals of the meeting and the content of the meeting will be different.
Small Meeting Room: A room with a capacity of six or fewer, which is a good choice for small conference calls and specialized work sessions. It is usually equipped with a round or small rectangular table and comfortable seating.
Large Meeting Room: Room with a capacity of seven or more.
Ideal for larger groups to brainstorm, this space is often equipped with standard rectangular conference tables and conference chairs, enabling everyone to see and hear each other, and facilitating team collaboration.
Boardroom: Typically reserved for executives, boardrooms are more formal.
Meetings with important clients, board members, and other key collaborative meetings can be held in this space.
In addition to having rectangular conference tables, conference chairs, bookcases, or other storage furniture, this space is also equipped with some modern audio-visual equipment to facilitate the display of major project documents.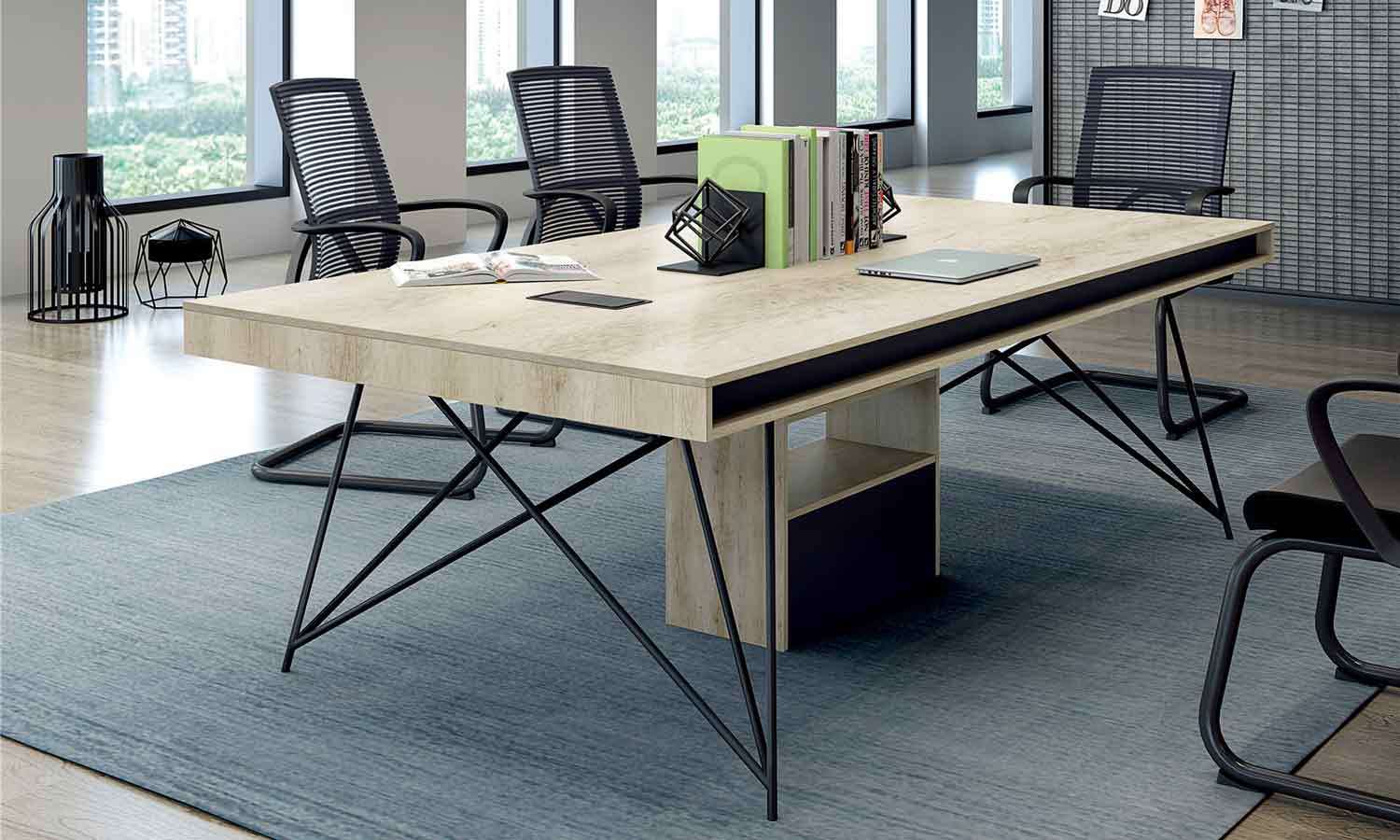 Meeting Room Furniture - Dious
Conferences are necessary for many business meetings, but they can't happen without the right equipment. Dious office furniture has a wide range of products and applications, including private office furniture, collaboration spaces, meeting room, and workstations, with various styles to meet the different preferences of customers. From meeting room chair and conference tables & tables, Dious has you covered. Additionally, we offer space planning, layout design, and rendering services.
Read Also: How to Create a Modern Meeting Room
1. Meeting Room Table
A great conference table can help create a professional and efficient workspace while choosing from a wide selection of meeting room tables is not easy. Now Dious helps you solve it - our various meeting room tables always suits different occasions, like meetings, classes, and gatherings, etc.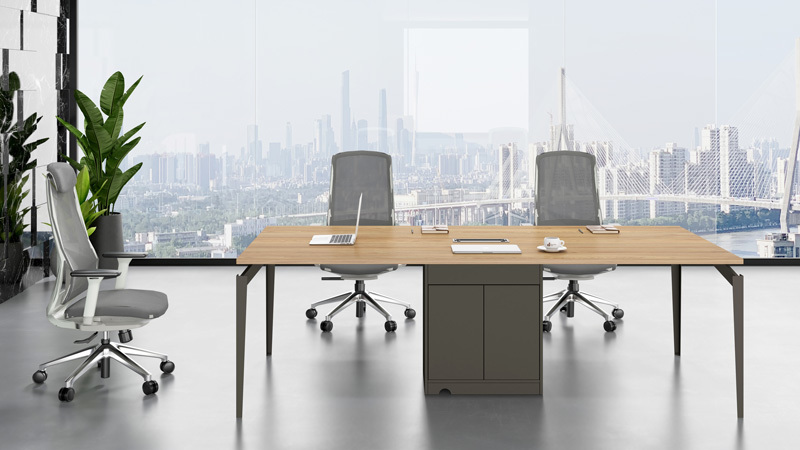 a) Delin series - Multifunctional meeting room table
The Delin series multi-functional meeting room table is equipped with a hidden wire box on the desktop. The table legs design inherits a simple style, and the unique appearance gives the Delin conference table a stately and modern appeal that can stand out in a variety of meeting environments.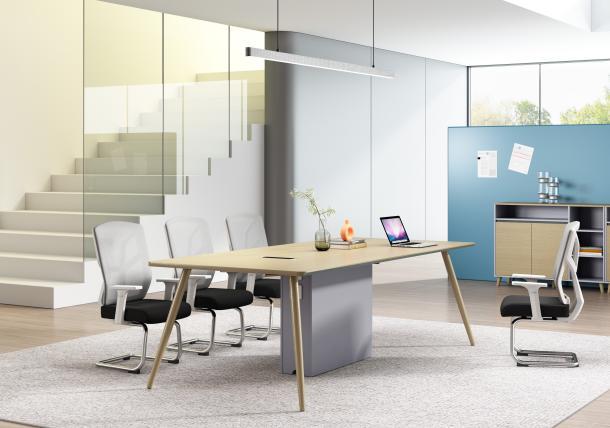 b) NY series - Flexible meeting room furniture
NY engineering series - flexible meeting room furniture - is modular-based design with free and flexible combinations upon users' needs. There are multiple colors for table top and you can customize them based on your style and preference. Meanwhile, dimensions of the aluminum frame and table top can also be customized based on your usage habits and demand.
Read Also: Effective Office Solution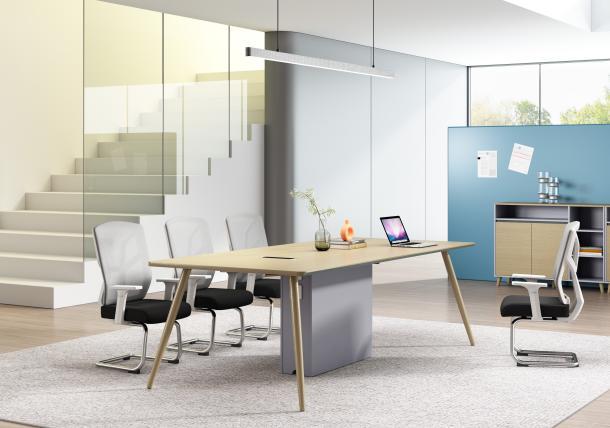 c) Geometri series - modern meeting table
The geometric series creates a modern minimalist office look with geometric elements and clean lines. The geometric office modern meeting table is stylish, with triangular elements on the legs to enhance visual aesthetics and provide strong stability. This meeting table is available in two colors to meet all the needs of users.
2. Meeting Room Chair
Not every chair works well in a conference setting. It's best to keep boardroom chairs simple and comfortable to sit in for extended periods of time. We have a great selection of ergonomic executive meeting room chairs, as well as active seating to choose from. Who says that boardrooms can't be fun and relaxing.
a) DT-8503 - Leather meeting room furniture
This leather meeting room chair is made of durable leather, high density foam, conjoined armrest and advanced electroplate arch base, which can provide lasting comfort to users. It can be used not only in conference room but also in reception areas and manager office spaces.
a) KQ-002 - Ergonomic office chair
A good working environment starts from an ergonomic office chair. Design inspiration comes from the minimal aesthetic of the belt, protecting lumbar by providing great comfort and presenting decent character. Steel wire is designed to replace traditional plywood to use less glue and ensure material recycled, healthy and eco-friendly.
Read Also: Benifits of Ergonomic Chairs
Conclusion - Dious office furniture manufacturer
Dious can provide customers with space planning, layout design and rendering service. We can do visual displays to showcase the products of the DIOUS brand and all its sub-brands. Get in touch with Dious now to find out more about meeting room design.
Dious office furniture has a wide range of products and applications, including private office furniture, collaboration spaces, meeting spaces and workstations, with various styles to meet the different preferences of customers.
What Can We Do for You

ODM & OEM

Customization

Fast Delivery from Stock

CAD Layout & Rendering
No.422, Jin'ou Road, Jianghai District, Jiangmen City, Guangdong, China
Follow Us