How to choose the office furniture to improve productivity in the workplace? ——See Miami Series
People's office life has changed, and office space is no longer limited by the number of employees but based on adapting employees to increase their motivation, creativity, and productivity.
While many driving forces can be the reason for a company's growth, having less but more practical furniture is the key to increase employees' productivity and saving valuable office space.
How to choose practical furniture to improve employee efficiency?
Companies can improve employees' productivity by choosing practical office furniture with different layouts for their workplace. An office that is both functional and aesthetically pleasing will significantly increase employees' satisfaction. Integrating the office environment with the company culture contributes to employees' happiness.
The Dious Miami series is, inspired by the art of origami, using metal to present the geometric structure of origami, and the design is exquisite, chic, and full of business temperament. The Miami series products are available in a wide range of options, from different specifications of executive desks, document cabinets, conference tables, and multiple staff chairs to support the needs of different users.
Let's explore how the Miami series can improve productivity!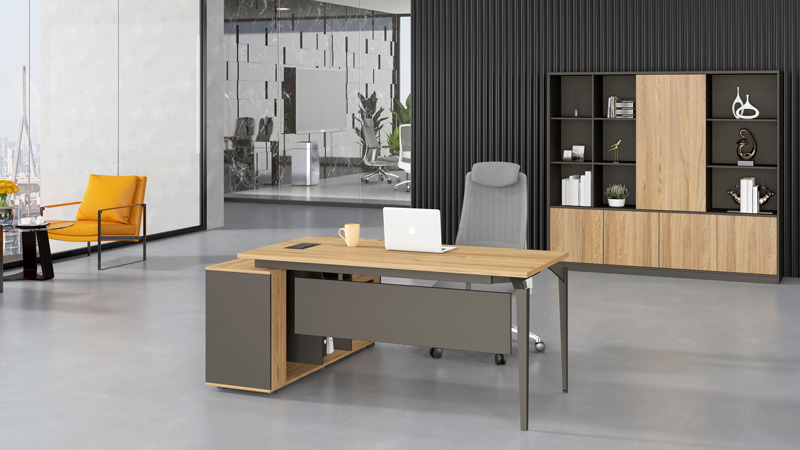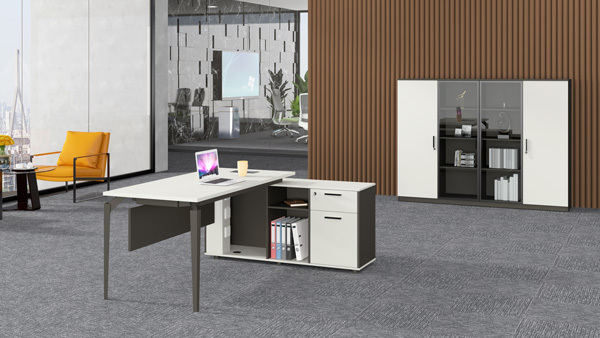 One of the most important concerns for office space design is how to maximize the use of available office space. Making the most of available resources is an important factor in increasing productivity.
The Miami Series executive desks feature a 45-degree angled designed metal legs presenting stylish and vivid characters, eliminating clumsy and redundant functions and decorations. It is simplistic but appealing even at the first sight. From visual impact, it does not pose the feeling of space usage. While due to its variety in different dimensioned tables and 2-meter wide cabinets with 2 heights, users can freely determine which models they choose in their workspace to improve the space utilization, helping accomplish different tasks,making better use of the available area to meet the needs of different office functions.
2. Efficient furniture solutions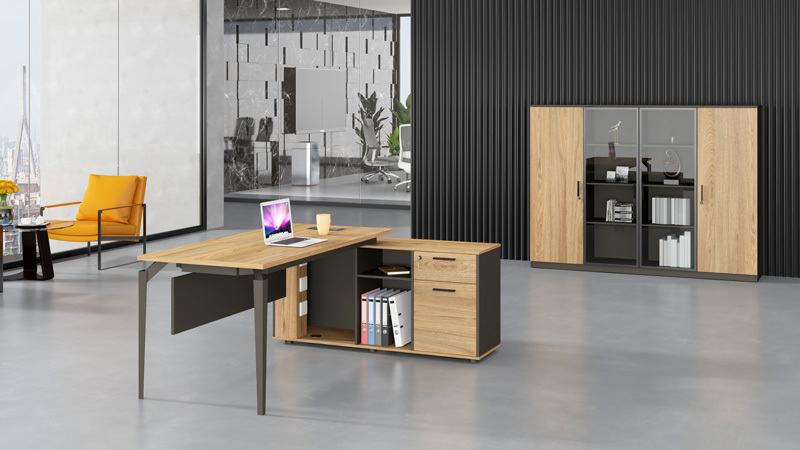 The versatility of office spaces is very important, which is why practical office furniture also plays an important role in the office environment. It adapts to the specific needs of the user and increases productivity.
In some cases, we play different roles in the office environment. Individual pieces of multifunctional furniture can also meet the needs of different work roles.
The Miami range of executive desk extension with different divisions improves utilization of storage space. Users can scientificlly sort their documents and belongings and put them in open area or enclosed space. Lockable drawers help to keep personal items private and safe, and meanwhile help to organize your office essentials easily.
Miami series filing cabinets are designed with glass doors and wardrobe doors for different application spaces, allowing you to easily switch identities easily, bringing convenience to your office life.
3. Modular workstations increase office flexibility
Modular workstations can improve the utilization of collaborative space, which can greatly save employees' communication time, promote creativity, and improve communication efficiency and work productivity.
The staff workstations of the Miami series can be infinitely extended. Users can determine how many sets of the workstations they need by installing the workstation extensions flexibly, which saving cost at the same time. Meanwhile, users can add the mobile pedestals or different structured cabinets to enrich the workstation types and custimize the solutions according to their specific demand, which can simply and effectively improve the diversity of furniture solutions.
4. Multifunctional conference table improves team coordination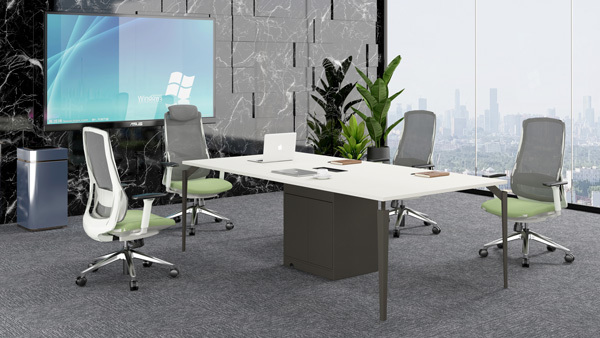 Collaboration between teams is a key factor in improving office productivity. It is very convenient to have a modular system that can be interconnected to meet the needs of collaborative work.
Having a good meeting table is a favorable option for communicating and discussing together in a collaborative environment. The Miami series meeting table is equipped with a hidden wiring box on the tabletop and a small storage cabinet at the bottom of table for supporting and storage.
Dious Miami Series, is good for projects choices as well as resale. We welcome you to be our exclusive dealers for the series. Get it touch with us!
What Can We Do for You

ODM & OEM

Customization

Fast Delivery from Stock

CAD Layout & Rendering
No.422, Jin'ou Road, Jianghai District, Jiangmen City, Guangdong, China
Follow Us