Tips for improving efficiency of 3 main office areas in collaborative workspace
What is collaborative workspace?
A collaborative workspace is the space in which it is accessible for teams to work together freely and high-efficiently, including conference and meeting room, training room, auditorium, areas of reception, entertainment, staff working etc. The most important areas are meeting room, staff area and training room because they can offer your company business value and improve efficiency.
Now let's discuss how these spaces play an essential roles and the tips to improve their efficiency.
4 tips for collaborative workspace
By utilizing a number of our efficiency tips, you can be sure that you don't fall behind and put that extra hours to good and productive use.
Here is an example of the collaborative workspace solution made by Dious for a company in India.
Click here to check more inspiration.
1.Meeting room:
Meetings are essential to effective collaboration in the workplace. In today's fast-paced workplace, people need to come together often and have productive discussions that help inform and speed up decision-making.
There are ways to make meetings more productive, avoiding wasting too much of the time spent in meetings:
A) Ergonomic chair: A comfortable chair helps people reduce fatigue to focus more on the meeting process, improving efficiency.

B) Advanced technology: Application of smart equipment can help to increase the good experience especially convenience of the conferences and meetings. The screens and microphones equipped on each seat ensure people focused on the documents sharing and help everybody be heard clearly without yelling, comfortable and decent.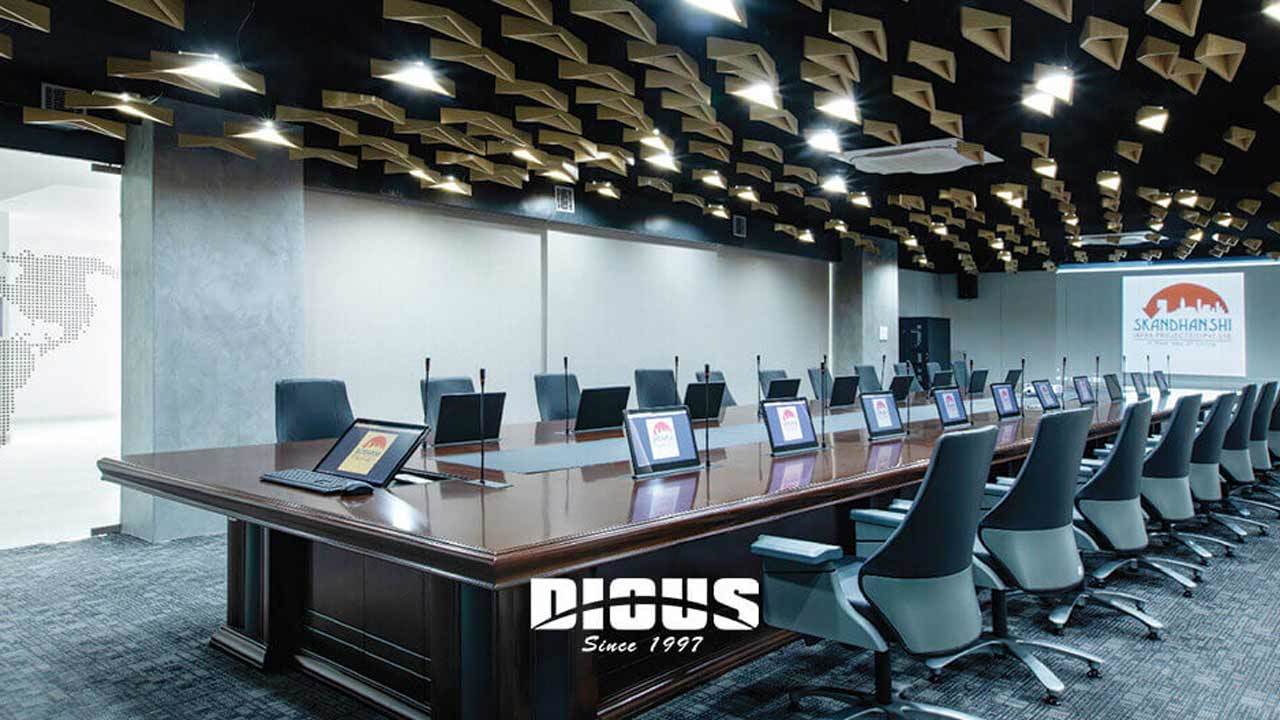 If the work environment is poor, it's going to make it difficult for your employees to be productive. Here are strategies to create a better workplace experience:
A) More enjoyable workplace: If the physical appearance of your office space is depressing, your employees are going to feel depressed. Using colorful elements could light up the whole office and encourage employees to be vivid and fresh.
B) Encourage teamwork: Setting leisure seats could let staffs take a break and promote communications or social interactions among them. An open workspace gives your employees a chance to communicate and foster ideas with their coworkers instead of being trapped in a cubicle by themselves. Ensure your workstation uses connectable staff benching or panel combinations, which does not block their communication.
3. Training room:
If you want people to learn something new—and make sure it sticks—give them a training room where they can stay engaged. When preparing training rooms, you need to provide a comfortable and safe environment for participants and accessories conducive to learning, encourage them to be creative with the comfortable furniture.

A) Easily moving and flexible combinations:
The desks and chairs are mobile, so people can reconfigure the space to break out into small groups or move things around. It's easy to revamp the training room layouts, such as circle, cluster, classroom, etc.

B) Multiple accessories options:
A whiteboard helps share ideas and visualize thought processes for everyone in the discussion. After being equipped with wheels, the mobile whiteboard can be very handy for staff for people can observe the screen easily, listen to the presenter, and see and hear each other without any blocking. Folding chairs with writing tablet help record easily, which can refresh them after the activities.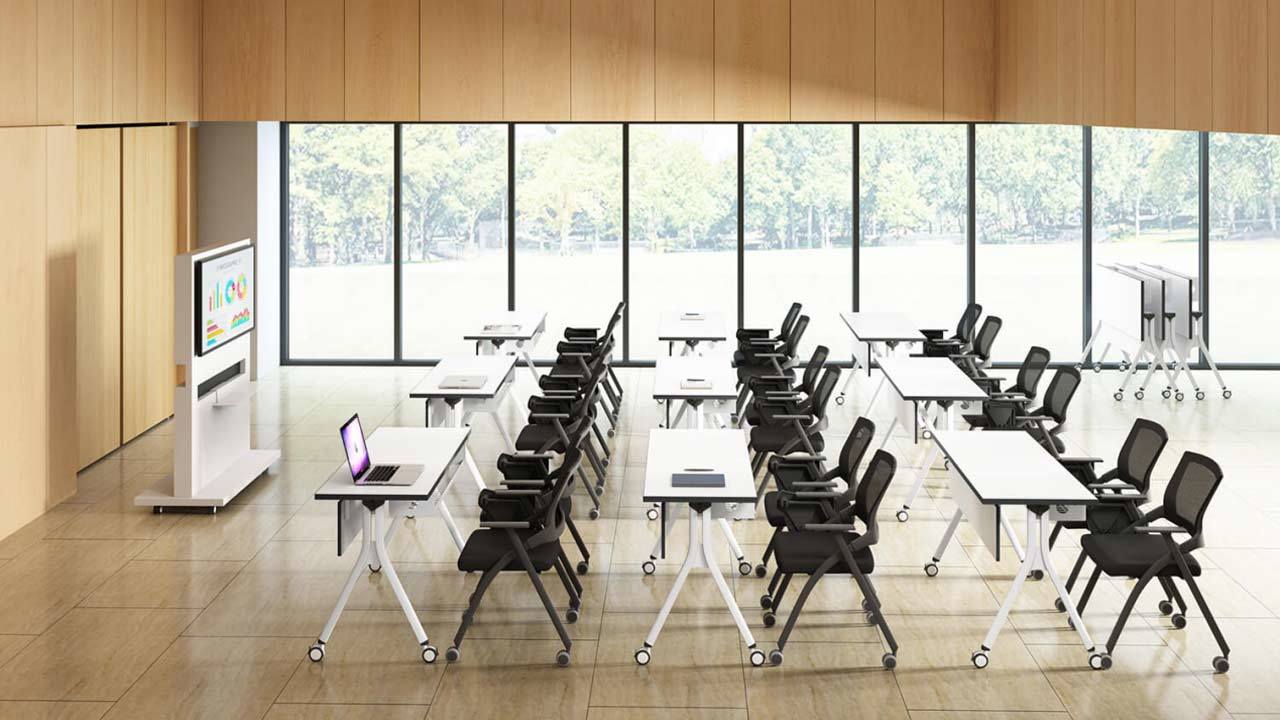 4. A reliable office manufacturer - Dious
Things that might seem like spending time to plan an effective collaborative space now might actually bring you benefits in the long run. So, why not choose an office solution expert to help you and save your time?

As a one-step solution manufacturer, Dious always has perfect solutions to improve your collaborative office working spaces according to your requirement and the room structure.

Contact Dious for any queries or to get a quote as they can help your company become more productive.
What Can We Do for You

ODM & OEM

Customization

Fast Delivery from Stock

CAD Layout & Rendering
No.422, Jin'ou Road, Jianghai District, Jiangmen City, Guangdong, China
Follow Us